Ao Dai clearly shows the image of Vietnamese women. Through many periods of development, Ao Dai is constantly changing, but still affirming its traditional value. This has emphasized the elegant and gentle beauty of Vietnamese women. Ao Dai is not only a national costume but also contains a rich history, cultural traditions, aesthetics and national spirit of Vietnamese people that make visitors extremely impressed in Vietnam Customized Tours.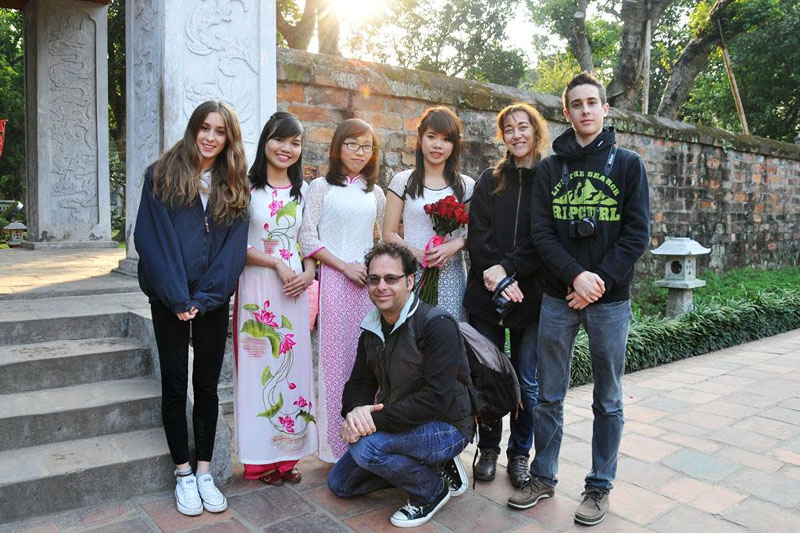 The origin of Ao Dai

According to historical researchers, so far, there are no documents that can confirm exactly when Ao Dai was born.
In the early stages, the Vietnamese used a cross-collared Ao Dai Giao Linh or a round necked Ao Dai Vien Linh. Then there was the appearance of the standing Ao Dai Lap Linh. In 1934, the familiar five-body shirt was reformed into two front and back flaps by painter Le Mur Nguyen Cat Tuong.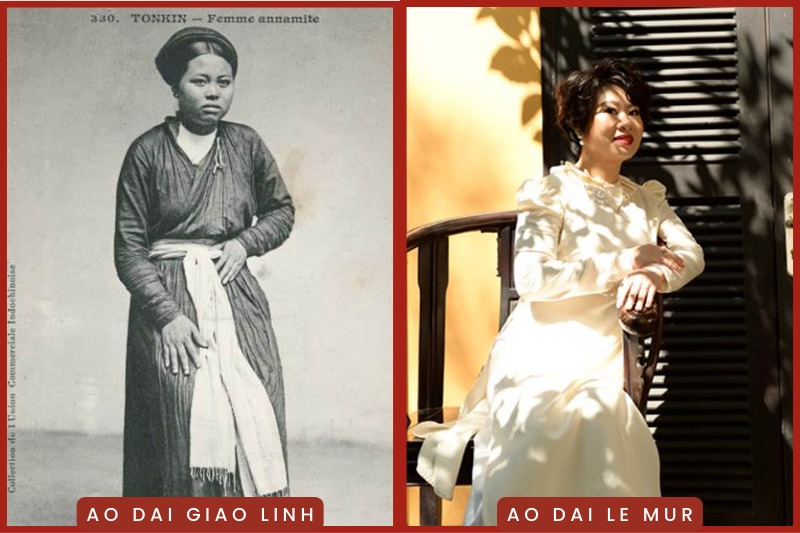 (History of Ao Dai Vietnam)
With this change, the design gradually became more perfect with
the front flap of the Ao Dai to the feet
contributing to a graceful and flexible look. In addition, the white Ao Dai is also hugged tightly to create a sexy and elegant look. Both men and women often wear Ao Dai
combined with long pants
that cover from the neck to the knees. But now, mainly female users.
Styles of Ao Dai
When attending
Vietnam Private Tours
, visitors can admire different styles of Ao Dai. Over the course of many historical periods, the Vietnamese Ao Dai gradually adapts and constantly
changes from design and style to materials and accessories
. But still ensure the core meaning of the Vietnamese Ao Dai, which is the honor of the beauty of the Vietnamese girl. Today's Ao Dai is
gradually being perfected to cater to everyone's tastes and needs
.
Traditional Ao Dai
Traditional Ao Dai is often
designed to be high and tight
, creating a woman's grace and elegance. They often have
long sleeves
to create a discreet look that covers the entire girl's shoulder to wrist. This type of Ao Dai is usually worn with
a kind of foot-length pants
.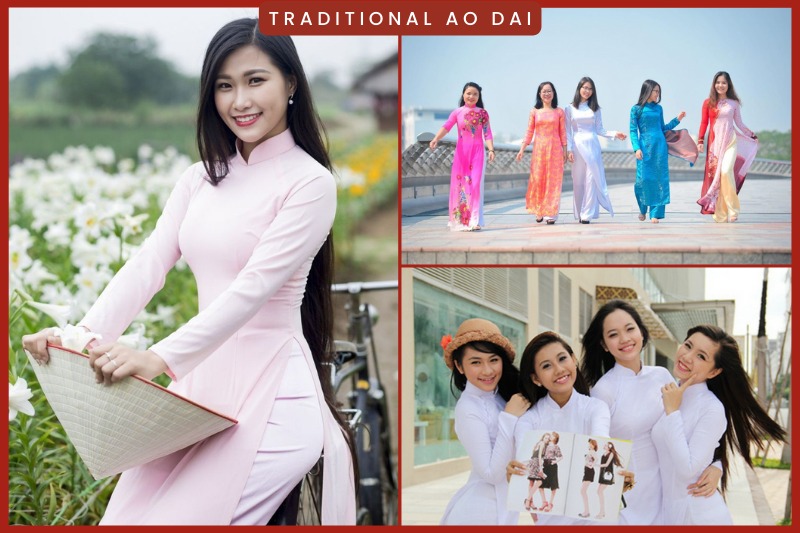 (Traditional Ao Dai in Vietnam)

Innovative Ao Dai

Modern Ao Dai has more neck designs such as boat necks and round necks. Pants can be more comfortable with a variety of pants or skirts. The fabric of the traditional ao dai is usually made of silk, while the modern Ao Dai has many colors and more fabrics.
(Innovative Ao Dai in Vietnam)

When to wear Ao Dai
Ao Dai is always
the first choice of Vietnamese women on special occasions
of the year in Vietnam Customized Holidays.
Ao Dai in engagement and wedding
Although a traditional wedding is not mandatory in terms of dress, most brides still
choose a traditional long dress and one or more modern wedding dresses.
Wedding dresses can be sewn in many tones depending on the preferences of the bride. These Ao Dai are meticulously sewn, decorated with delicate patterns to enhance the beauty of Vietnamese women on the big day of their lives.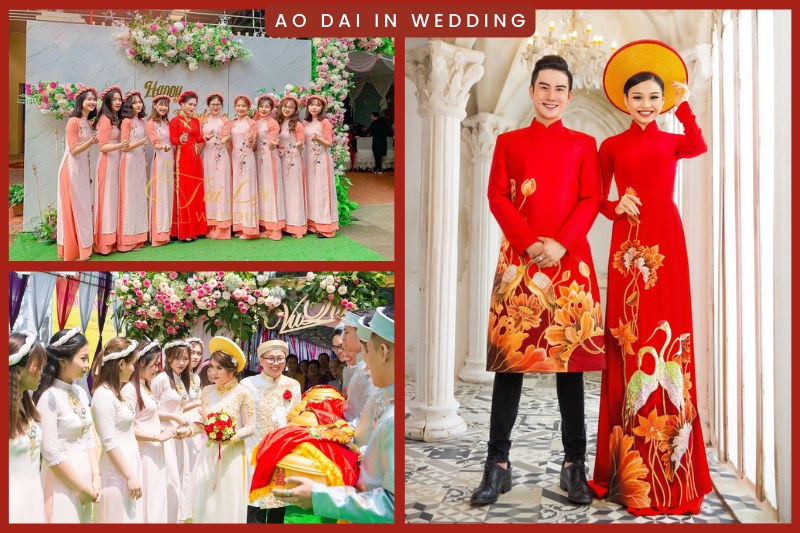 (Ao Dai in Vietnam engagement and wedding)

Ao Dai in daily life

Ao dai is becoming closer and closer to the daily life of Vietnamese people. Today, women wear Ao Dai when going to work, going out, and going to school. In particular, some high schools require students and teachers to wear ao dai on a few days of the week.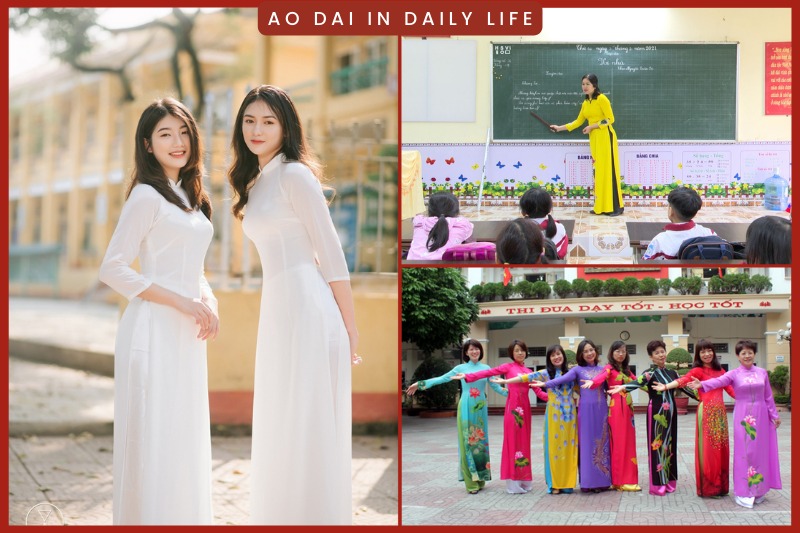 (Ao Dai in Vietnam daily life)

Holidays in Vietnam

On International Women's Day (March 8) or Vietnamese Women's Day (October 20), most organizations encourage female employees to wear Ao Dai to work. Besides, there are many photo contests on Ao Dai held to show respect and respect for women, as well as to honor the beauty of traditional Ao Dai. This is also a way to remind and raise people's awareness about the role and contribution of women in society.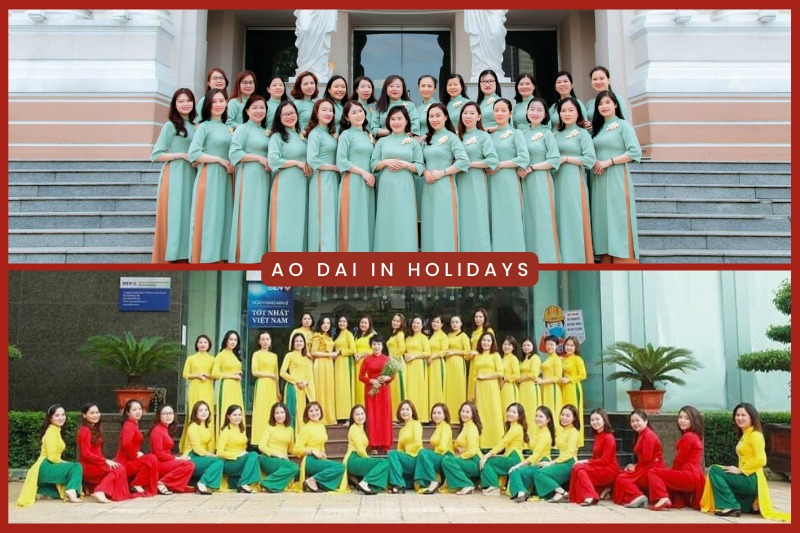 (Ao Dai in Vietnam holiday)

Ao Dai in performances

In fact, of the 13 intangible cultural heritages of Vietnam honored by UNESCO, more than half of them are related to Ao Dai. From Hue Royal Refined Music to Southern amateur music (Don ca tai tu), Xoan singing, etc., all use Ao Dai when performing. Few national costumes contribute to the process of honoring heritage as much as Ao Dai.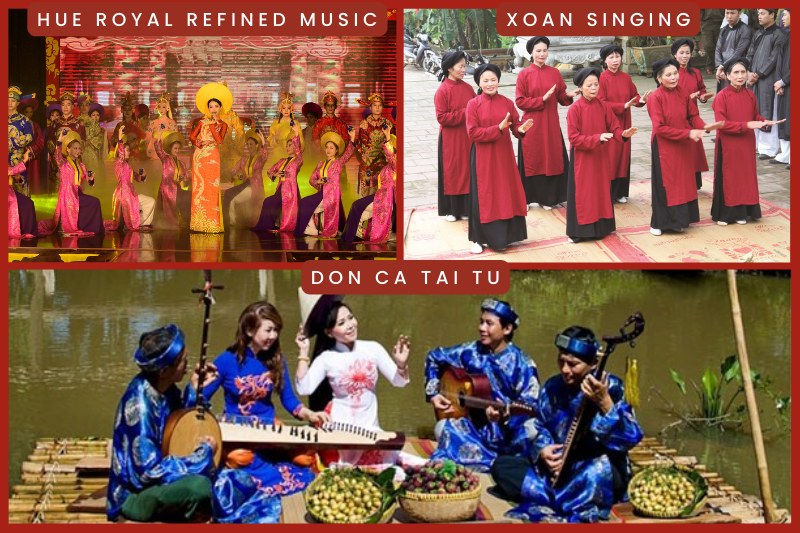 (Ao Dai in Vietnam performances)

Ao Dai in the eyes of international friends

The name Vietnam is gradually becoming more familiar to the world through fashion shows or international film festivals.
There are many actors who have dressed in splendid Ao Dai showing the beautiful traditional image of Vietnam such as in Venice Film Festival (Italy) 2014, Berlin (Germany) 2015, Busan (Korea) in 2019 and Busan. year 2022.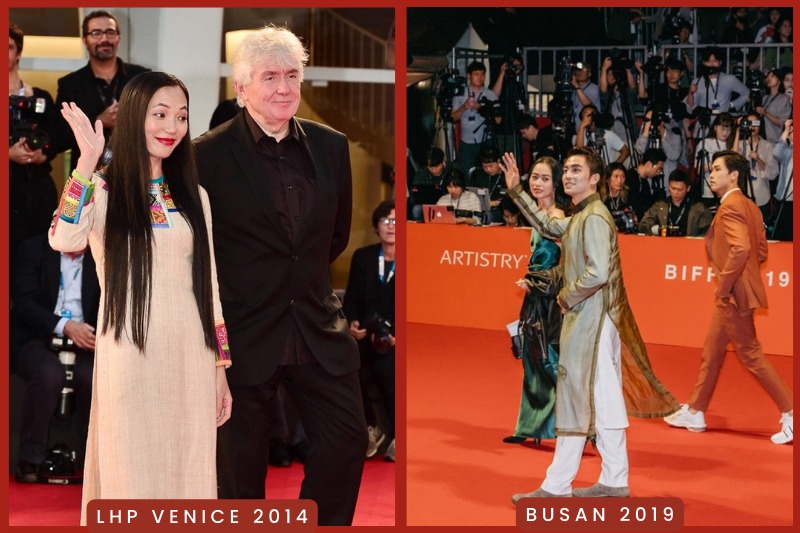 (Ao Dai in the international events)
At the House of iKons Fashion Week 2023 fashion event in London, a performance of 50 Vietnamese Ao Dai models of the Love Collection brand was performed. The event attracted the attention of famous designers and fashion magazines in the UK such as Elle magazine, Harper's Bazaa, Getty Images, World Fashion Media News.



Through many changes of the times, Ao Dai has always been a beautiful symbol of national culture, the pride of Vietnamese people. It is undeniable that no matter where you go in Vietnam, you can come across the image of this costume. This is also the typical symbol of Vietnamese people in the eyes of international travelers in Vietnam Private Tours.