About Us
Nadova Tours is the English travel brand name of Viajeindochina – a highly reputable and reliable tour operator in Vietnam and Indochina since 2009.
In 2009, Viajeindochina was founded as a tour company with expertise in providing fully customized & private tours to Vietnam, Cambodia, Laos, Thailand and Myanmar for Spanish speaking travelers from Spain and Latin America. By choosing this new and uncommon market segment in Indochina at that time as the beginning, we acknowledged the fact that our business journey would be very difficult. However, with great efforts from all members of Viajeindochina, the company grew up steady and started gaining praise and reputation as the leading tour company specialize in travel service for Spanish speaking people, totally memorable and affordable.
In 2014, another milestone in Viajeindochina history when we expanded our business to tailor-made and private tours for Portuguese speaking travelers from Portugal and Brazil to Vietnam and Indochina region. Today, Viajeindochina has been known as the only tour company in Vietnam and Indochina providing travel service in Portuguese for travelers.
After all these years of meeting and taking care of tourists from different cultures, Viajeindochina established our new travel brand - Nadova Tours in early 2017 for providing high quality, private and customized tours around Indochina area to English speaking customers from all over the world. Nadova Tours aim to help people travel in a safe, easy and worry-free way, creating the best possible cultural experience for customers, whist providing this with competitive and reasonable prices.
Viajeindochina has the head office in Hanoi and branches in Danang, Ho Chi Minh City, Phnom Penh and Siem Reap. We also have our representatives in Bangkok, Luang Prabang and Yangon.
Our Mission
Dedicate to providing reasonably – priced, private and tailor made tours for couples, families or friends travelers to Vietnam, Cambodia, Laos, Thailand and Myanmar. We believe that you would never have to pay at a premium for high quality travel services and memorable holidays.
Commit to sustainable tourism, growing our travel business in such a sustainable manner. Maximize positive effects on individuals or local community and minimize negative impacts on our society, environment and economy.
Our Vision
Viajeindochina & Nadova Tours aim to be the leading, professional and trustworthy tour operator in Vietnam and Indochina, offering the wide range of tour packages and travel service. Every travelers would look for Viajeindochia when they want to travel to South East Asia.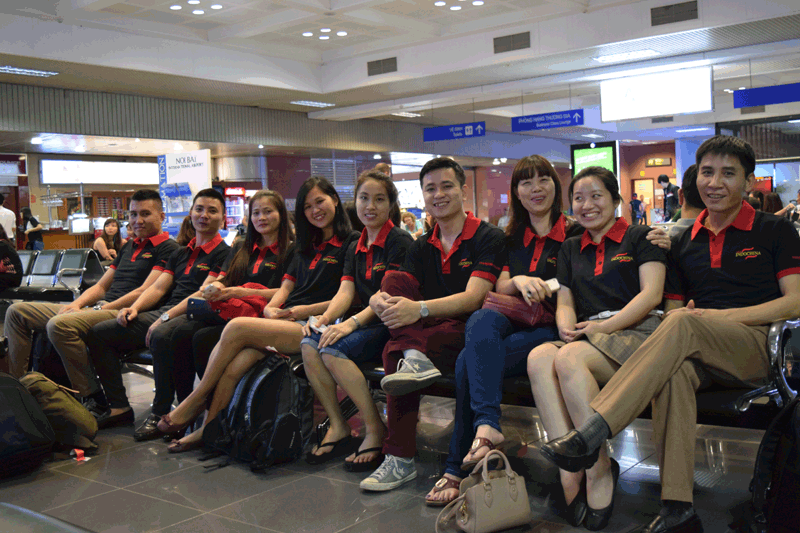 NADOVA - VIAJEINDOCHINA Head Office
Hanoi: Room 405, 131 Bui Thi Xuan Street, Hai Ba Trung District, Hanoi, Vietnam
Tel: +84 4 3872 1873 | Fax: +84 4 3872 1874 | Hot Line: + 84 869 888 117 | +84 985 912 915
Branch Offices
Ho Chi Minh City (Saigon): #108 Le Lai street, Ward Ben Thanh, District 1, HCM City, Vietnam | Hot Line: +84 918015401 | Office Manager: Mr. Tuan
Danang: #266 Phan Chau Trinh, Danang, Vietnam | Hot Line: +84 913 43 8389 | Office Manager: Mr. Nhan
Siem Reap: #0473, Wat Bo Str, Siem Reap, Cambodia | Tel: +855 63 764 079 | Office Manager: Mr. Rassmei | Hot Line: +855 12 525 648
Phnom Penh: #331Z, Sothearos, Tonle Basac, Chamkarmon, Phnom Penh | Tel: +855 23 220 905 | Office Manager: Mr. Rassmei | Hot Line: +855 12 525 648