If you want to choose the train as a means of traveling to Sapa, you should buy tickets early to be able to choose a nice seat on the train at an affordable price. The seats on the train are also great, visitors will be able to move while admiring the natural scenery of the Northwest mountains through the window glass. It will be a memorable experience that visitors should not miss if traveling to Sapa by train.
By Coach or Minivan

If you choose a bus as your means of transportation to Sapa, from Hanoi you will follow the Noi Bai - Lao Cai highway. In the past, it took you 8 hours to get to Lao Cai, but now it only takes about 4-5 hours to get there. It is convenient that visitors can go straight to the center of Sapa without needing to change cars. In Vietnam Private Tours, Sapa coaches are equipped with soft seats and air conditioning. Tourists will feel that their trip to Sapa becomes much easier when traveling by bus. The bus ticket price is also very cheap (only about $15), very suitable for those who want to save money on their trip.

(Transportation from Hanoi to Sapa By Coach or Minivan)

In addition, there are currently Minivan from 9 to 18 seats with spacious seats and many amenities such as leather seats, high-end sound system, LCD screen, LED lighting,... Minivan costs more than $20/person but brings an extremely wonderful experience.

By Personal Motorcycles/Cars

For those who like to go backpacking, or go to Sapa as a family trip and want flexibility in travel time, motorbikes or personal cars are the means of choice. However, the road to Sapa is quite far, and there are many steep passes, so you need to carefully check the weather before going. Avoid traveling to Sapa on your own during the rainy season (usually July or August).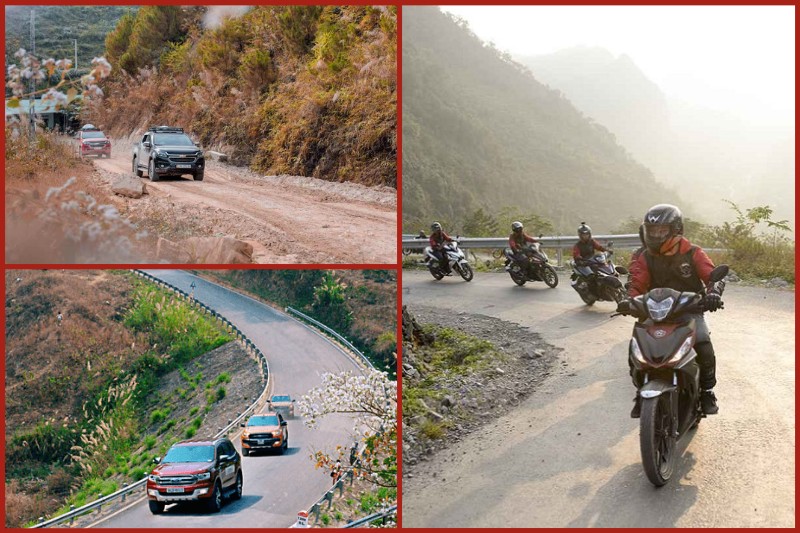 (Transportation from Hanoi to Sapa By Personal Motorcycles/Cars)

There are many ways to go from Hanoi to Sapa, however the two main roads are going in the direction of Lai Chau and going through Lao Cai to Sapa. Many tourists choose to go to Lai Chau to conquer two of the legendary "four great passes" of the Northwest, Khau Pha, 30km long, and O Quy Ho, more than 50km long.




2. Means of transportation to visit Sapa

Renting Motorcycles

Motorbikes are considered one of the popular means of transportation in Sapa, chosen by many tourists. With this vehicle, you can freely explore the beauty in every corner of this misty town according to your schedule. Furthermore, this is also an extremely reasonable choice for young people who are passionate about traveling, exploring roads from poetic to dangerous.

(Renting Motorcycles to visit Sapa)

You can easily rent a car for about 150,000 - 250,000 VND/day. The rental price is calculated by day, usually starting from 6:00 - 18:00 and you have to pay for gasoline yourself. Note that you should choose new motorbikes that can travel on steep terrain. It is essential that you have contact information for the car repair shop when unexpected problems occur on the road.

Renting a car

Renting a car in Sapa will be even more suitable if you travel in a group or family. This form has the advantage that you will not need to worry too much about the weather and direction of travel. However, you can only use it to move around outside. If you want to go deeper into the villages, you must walk or rent a motorbike.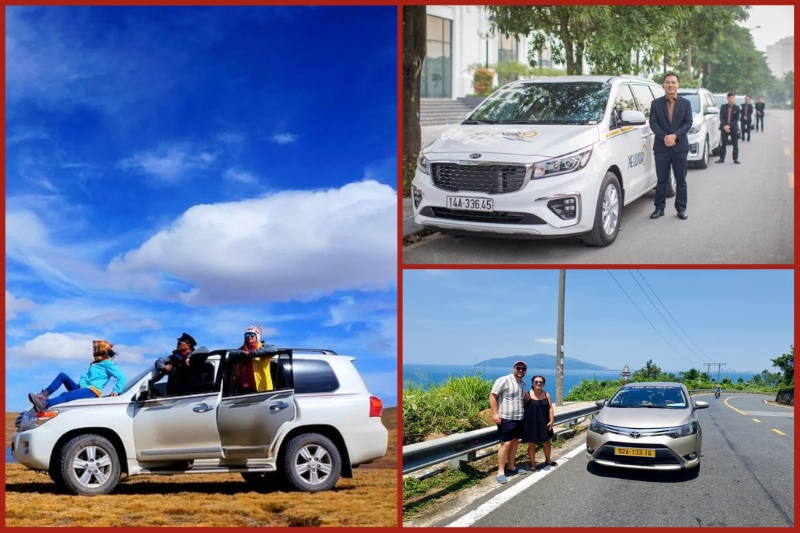 (Renting car to visit Sapa)

Taxi rental prices in Sapa are quite high and fares can be calculated based on the number of destinations, not on time. Remember to ask the price before going. You can rent cars from 4 to 35 seats at travel companies in Sapa or contact the car companies. Vietnam Customized Tours will provide vehicles suitable for the number of travelers to serve you throughout the trip.

Walking

A form of transportation that not only helps you exercise but also helps you see the entire majestic mountain scenery in Sapa, is truly wonderful, isn't it? However, walking requires you to have good health and not forget to prepare the necessary items to ensure a smooth trip.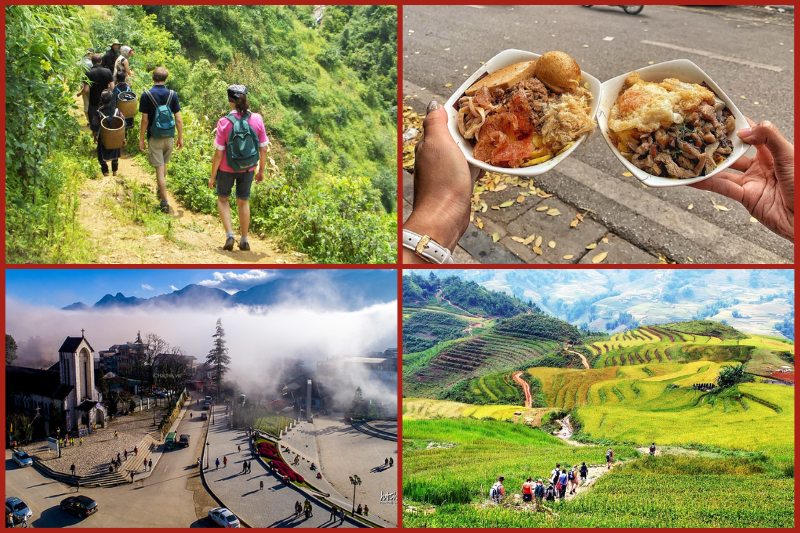 (Walking to visit Sapa)

This form is also very convenient for many tourists because you do not need to worry about parking location, car theft,... However, walking will only be suitable when you move between tourist destinations. Sapa is close to each other and if you travel further, you will need to change to another type of vehicle.



With the above sharing, Nadova hopes you will find a vehicle that truly suits the nature of your trip as well as your preferences. Vietnam Customized Tours is ready to advise you on any questions about your trip. Prepare for a trip to explore this foggy town and experience the "unique" things that only this place has!