Vietnam has been mesmerizing a great deal of global tourists yearly by its natural splendour. Coming to Vietnam, you may be stuck dumb by the lush green stretching from the north to the south. If you are a nature lover, Vietnamese national parks must appear in your Vietnam customized tour. Coming to such places, you are free to discover a wide range of limestone peaks fall over twining rivers and snaking caverns twist into the dense tropical forest. Let's dive into the lists of go-to national parks before you plan the next Vietnam private tour.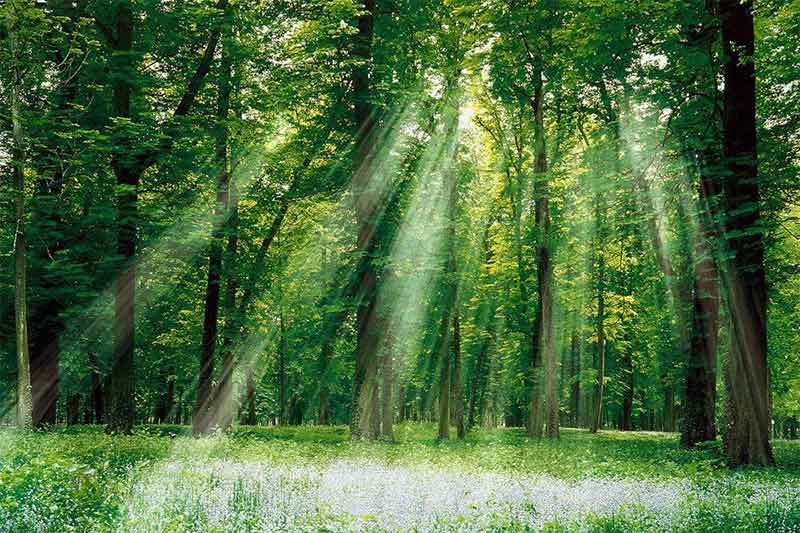 Ba Be National Park
Located in the South of Vietnam, Ba Be National Park gains the reputation by its stunning beauty. The park consists of a slew of towering limestone mounts which liven up the whole scene. Nearby, some astounding waterfalls pour down to Ba Be Lake, the largest lake in Vietnam. Trekking in this place is one of the most exhilarating experience for tourists want to challenge myself with adventurous activities and soak into nature. In particular, you can have chances to meet ethnic minorities and know more about their traditions. You also can book a traditional homestay or guesthouses to stay a few days. It is definitely a golden opportunity to come closer to nature.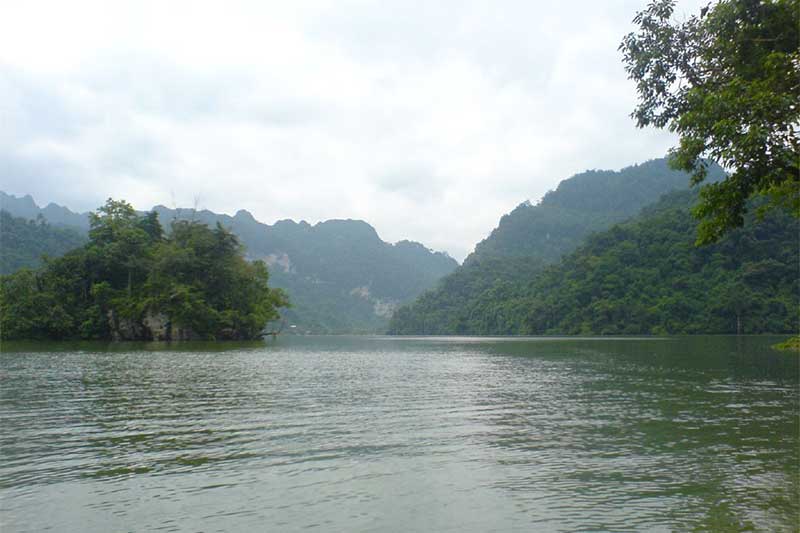 Read more: Safety tips for solo female travelers in Vietnam
Cat Ba National Park
Cat Ba is a must-go destination for tourists planning a Vietnam family tour. Situated as a focal site of Ha Long Bay, this place is a grand forest, which bears a striking resemblance to Jurrasic Park. In fact, there are 41 different species in this park. Particularly, you can easily find many valuable timber trees such as oysters, flower slices, ironwood, chestnut, golden hands, white knuckle, choysum, you name it. Also, Cat Ba is national preservation for animals, especially endangered species like white-headed langurs. You can even go camping or just wander around to admire the splendour. The feeling of walking in the forest, cycling the forest road, immersing in nature to unexpectedly encounter rare and precious animals will really be unforgettable and impressive feelings for visitors.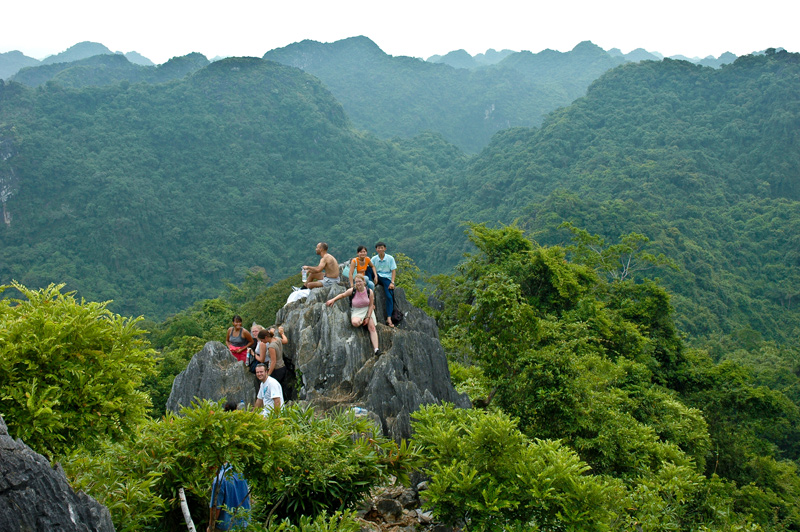 Read more: Best destinations for Vietnam family tour
Cat Tien National Park
Cat Tien National Park is a major national park in the north of Ho Chi Minh. This striking place was initially protected in 1978 as two sectors, Nam Cat Tien and Tay Cat Tien, which were declared a World Heritage Site in the same year. A few years later, in 1992, a large rhino colony was discovered at Cat Loc, the area was declared a reserve of the species. Therefore, Nam Cat Tien, Tay Cat Tien, and Cat Loc have merged to better accommodate rhino breeding. Rhino is not the only endangered animal to benefit from the protected area, Nam Cat Tien has more than 100 species of mammals, more than 400 birds and about 130 fish, which has become one of the richest places in terms of wildlife.
The 72,000-hectare park is one of Vietnam's most outstanding natural treasures, so this place is a paradise for nature lovers and outdoor activities coming to Vietnam. The park offers extensive activities including some of the best walking, cycling and boating in southern Vietnam. For those who enjoy learning about foreign culture, they can learn it through the life of local communities living within the National Park, including the people of Chau Ma and Stieng.
Walking on the path through the forest under the light of a few flaps of sunlight streaming through the trees, visitors will see the strange mushrooms, the charming forest flowers, hundreds of medicinal plants, orchid. More specifically, there are many exotic plants such as the 500-year-old giant tung tree, the si tree has a large root divided into branches growing among the clear, murmuring stream, the tree with one body and 6 soaring tops, straight to the sky, the rare and precious brassella with a trunk diameter of over 2 meters, the unburnt medium leaf is used for roofing during the resistance war.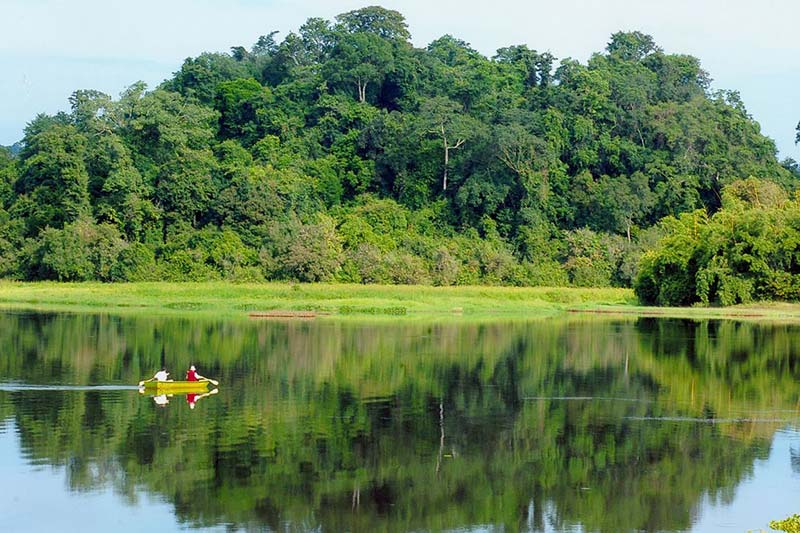 Read more: What should not bring on your trip to Vietnam
Cuc Phuong National Park
In Cuc Phuong National Park, there are 25,000 hectares of biodiversity that covers the most irresistible. It currently has 250 species of birds and 64 mammals, including tigers, leopards, murciélagos, wild boars, alalia cats, volcanic ardillas and Delacour flies, a primate in extinction. Just as it happens in other national parks of Vietnam travel package, the chances of seeing an animal at times are much smaller, because of the small number of each individual. However, Cuc Phuong also shows many activities and campaigns with the aim to protect wildlife and the environment.
Moreover, tourists can admire ​​the huge diversity of insect flora that they put in the park. It is thought that some large-sized trees (Parashorea stellata and Terminalia myriocarpa), which can reach 50 meters in height, have more than 1000 years of age. There have been discovered 500 medicinal plants, both native and foreign, that grow inside the park. On the other hand, it is not complicated to access some caves, particularly one of the valleys flanked by the mountain ranges that enjoys a quite different microclimate than the rest of the region. In one of the caves excavated in 1966 three tombs that contained snails of clams with animals, hereditary rudimentary stones and prehistoric human remains.
If you want to treat yourself with a therapeutic bath in warm water, there are some hot springs of the park that you can keep them at a constant temperature of 37 ° C. These springs contain more than 20 chemical elements that presumably have healing properties. The park is located 45 kilometres from Ninh Binh and 140 km from Hanoi, so you can have a one-day visit. It is a perfect getaway for you to escape from the hustle and bustle.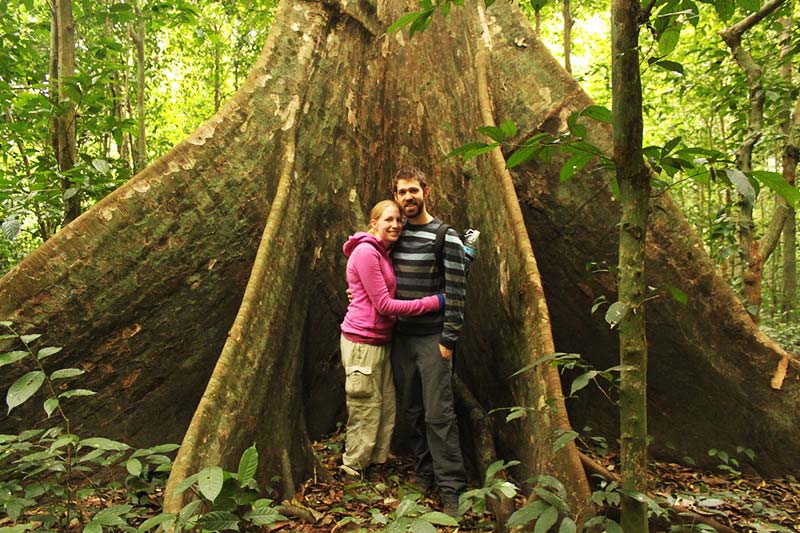 See tours:
Family Adventure Tour Vietnam 14 days

Colorful Vietnam - Thailand Tour with Phuket 17 days
Best Indochina Family Tour 21 days