Thailand is an internationally acclaimed place, which is famous for savory spicy food, breathtaking landscapes and vibrant nightlife. However, did you know that this place is also home to a great deal of cultural customs and traditions? If you can conform to these basic social grace, you will have more chances to blend into the Thai community and acquire an overall understanding of its culture. Before your next Thailand private tour, here are some tips for you to get along with Thai locals and admire a fulfilled trip.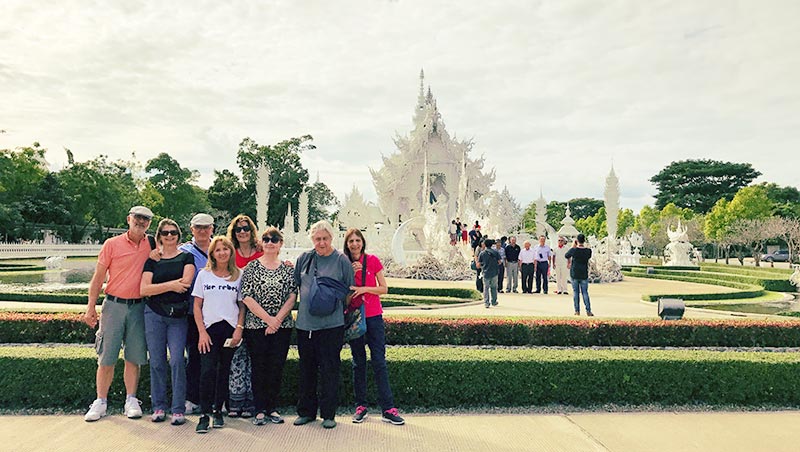 Proper clothes
Thailand is considered as "The land of Golden Pagodas" with numerous stunning temples and pagodas. When having a Thailand customized tour, you want to pay a visit some of such religious places. But, bear in mind to dress properly and respectively when you stop by Thai sacred monuments. To be more exact, visitors' shoulders and knees must be covered. The #1 rule of etiquette for you to follow is wearing modest, neat clothing. Since social status is often determined by clothing, it is important to present a well-groomed and conservative image. The skimpy skirts or cargo shorts are abandoned for both sexes. Otherwise, in case you show too much skin, you could be banned to visit Thai sightseeing and receive vexatious stares. Also, you should never touch or point at the statue, disturb worshipers, or take offensive photos in the temple. As 95% of Thais are Buddhists, so being respectful to Buddhism is especially important in Thailand.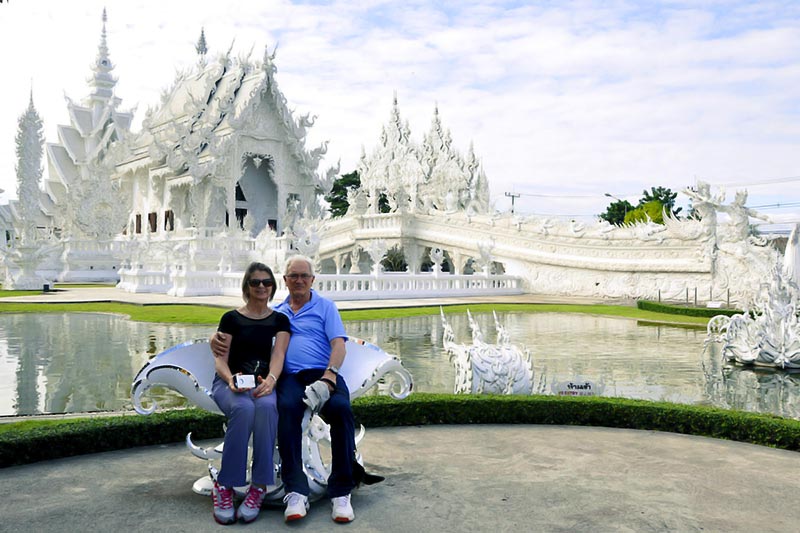 Read more: 10 best places to go in Thailand
Take off your shoes
In Thailand, feet are the lowest part and easily get dirty. Therefore, when you visit temples or anyone's house, you have to take off your shoes and walk barefoot or replace them with a pair of other clean socks. Even some locals ask you to leave your footwear at the entrance. It's also a good idea to check when you enter a shop or temple to see if others have removed their shoes. But, many thieves are waiting for you and take your shoes away. It is wise to wear cheap flip- flops and put all your sandals and shoes at home. Plus, do not point your feet at the opposite person. It sounds simple but very easy to accidentally commit when you sit on a chair. When sitting on the floor, men can sit cross-legged, but women should bend their legs to the side. In addition, after entering a temple, make sure to do not point your feet towards statues. Instead, you should kneel down on your feet and tuck them behind you when praying.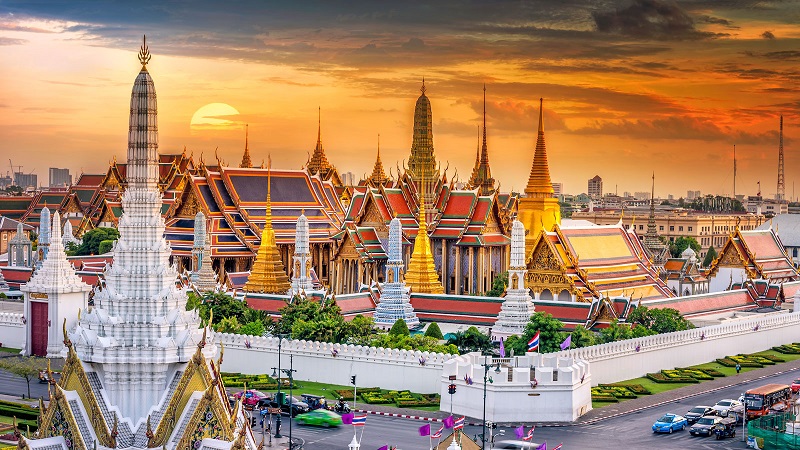 Read more: 9 extraordinary souvenirs mesmerizing tourists in Bangkok
Do not touch locals' heads
The head is considered the most important part of one's body in Thai culture. Thus, it is extremely bad-mannered when you touch the head of a person. You also should consider this rule when visiting pagodas and temples in your Thailand family tour. Do not make jokes or touch the top of any statue.
Also, women are not allowed to touch the monk's hand Monks are forbidden to have any physical contact with women, and this is strictly observed. You also shouldn't take photos of statues or monks without the allowances. Many tourists have been strictly fined and arrested for violating the regulations.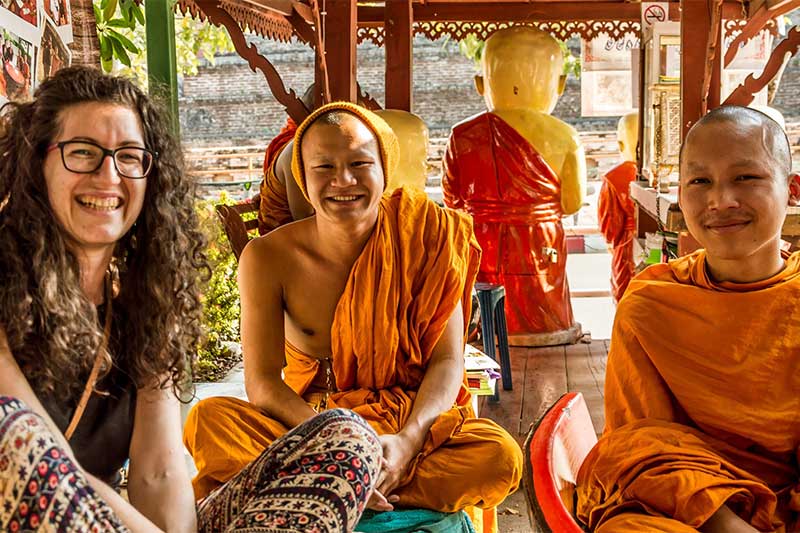 Respect the Royalty
Thai monarchy is considered as a substantial part of Thai culture. It's against the law and a serious offence to disrespect or make any negative comments about members of the royal family. As a tourist, you should show respect for the royal family. You should also stand up or stop to pay respect during the National Anthem (usually at 8 am and 6 pm in public places). In fact, it is better when you try to learn some basic facts about the history of Thailand. Demonstrating some knowledge of the country you're living in can do a world of good if you want to make new friends and get along with the locals.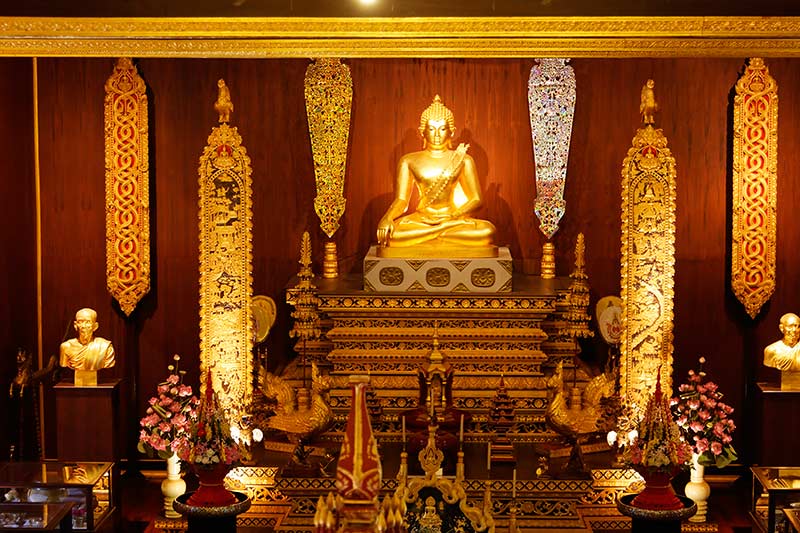 Read more: How to spend one week in Thailand?
Do negotiate with your tuk-tuk driver
Tuk tuk is definitely the main vehicle in your Thailand travel package when you want to move around the city. However, there are some awkward moments if you do not prepare thoroughly. First of all, tuk-tuk drivers here are notorious for taking global tourists to unexpected locations. It means you can be delivered to a tailor, a given restaurant or a local store, which you have no idea about. In fact, they may receive an amount of commission from the shop owners. Therefore, they always try to look for potential customers, particularly tourists. A simple solution for you is emphasizing with tuk-tuk driver in the first place that you do not want to go anywhere but your destination. Another thing you should consider is the price. Since the cost of tuk-tuk can be bargained, you can take advantage of your chance to negotiate a reasonable price.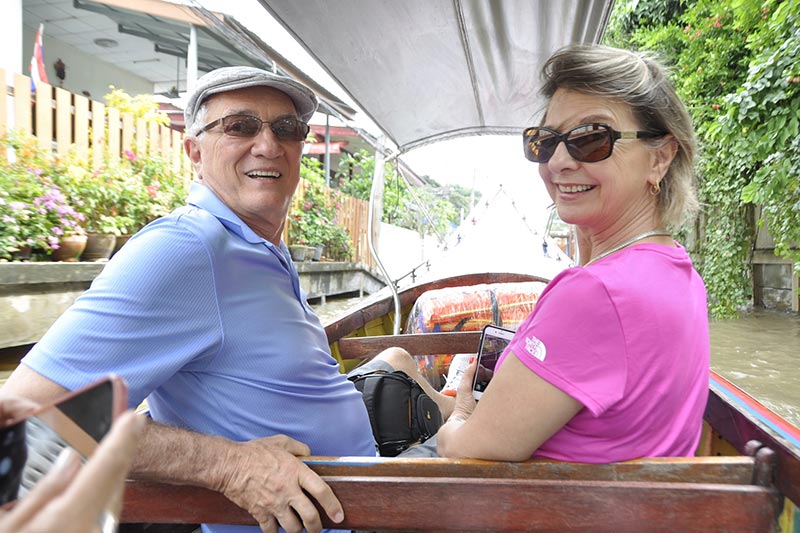 See tours:
Bangkok - River Kwai - Ayutthaya 6 days
Essential Vietnam - Thailand Tour from Sai Gon 14 days
Comprehensive Indochina Luxury Vacation 27 days