Island tourism has long become the choice of many travelers in the summer. Vietnam has more than 4000 large and small islands, each island has its own wild and mysterious beauty. Here are the top 8 most beautiful islands in Vietnam Customized Holidays, let's take a look at Nadova right here!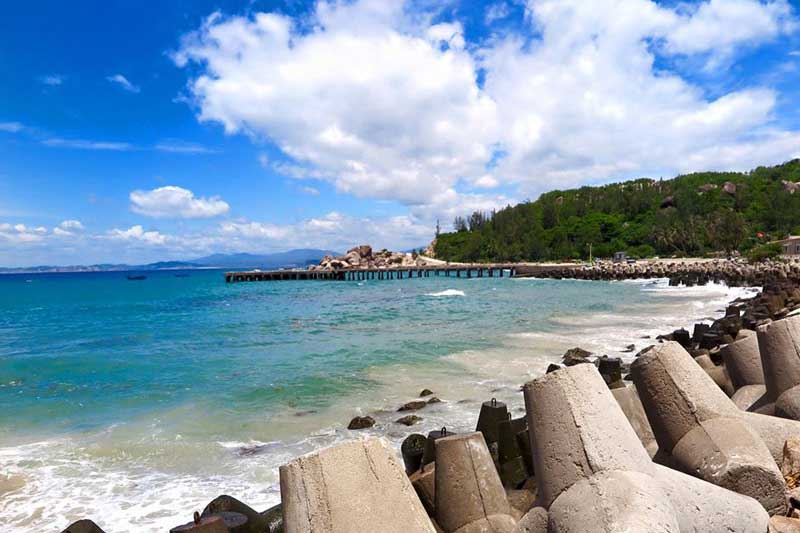 Phu Quoc Island

Phu Quoc, also known as Pearl Island - Vietnam's largest island in Kien Giang province. Phu Quoc is also very honored to be in the top 3 most beautiful tourist destinations in winter voted by National Geographic or in the top 10 Asian ideal beach tourism destinations of Asiaone.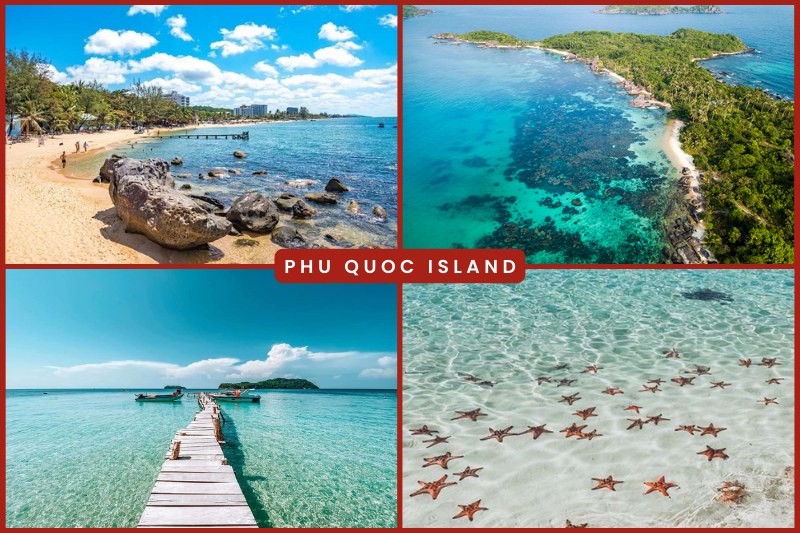 (Phu Quoc Island in Vietnam)
Owning the most beautiful beaches in the world such as
Sao beach, Dai beach
and
dozens of other pristine beaches.
In addition, this most beautiful island in
Vietnam
has
a rich source of seafood
such as sea urchin, fan oysters, jumping snails, cobia, ... When you come to Phu Quoc, you will also experience coral diving, squid fishing or watch the sunset at Dinh Cau.
Nam Du Island
Nam Du archipelago belongs to Kien Giang province with 21 large and small islands. This island is known as
a pristine island
and has not been exploited for tourism like Phu Quoc. From Rach Gia city, Kien Giang, after 2 hours floating at sea, Nam Du archipelago will appear before your traveler eyes.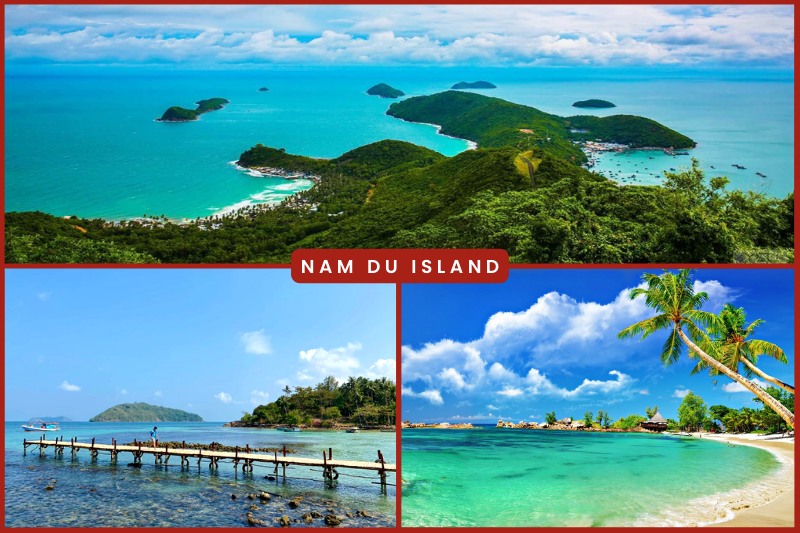 (Nam Du Island in Vietnam)
The most famous destinations here that tourists cannot miss are
Hon Lon (the largest island in Nam Du)
- where there are fishing villages along the sea's edge to the east and west, Nam Du lighthouse, Hon Nom, Bai Ngu, Bai Chet, Hon Ngang, Hon Mau, ...
Co To Island
Co To is an archipelago located to the east of Van Don island, Quang Ninh province. This is considered one of
the most beautiful islands in the Gulf of Tonkin with its peaceful beauty and green space
.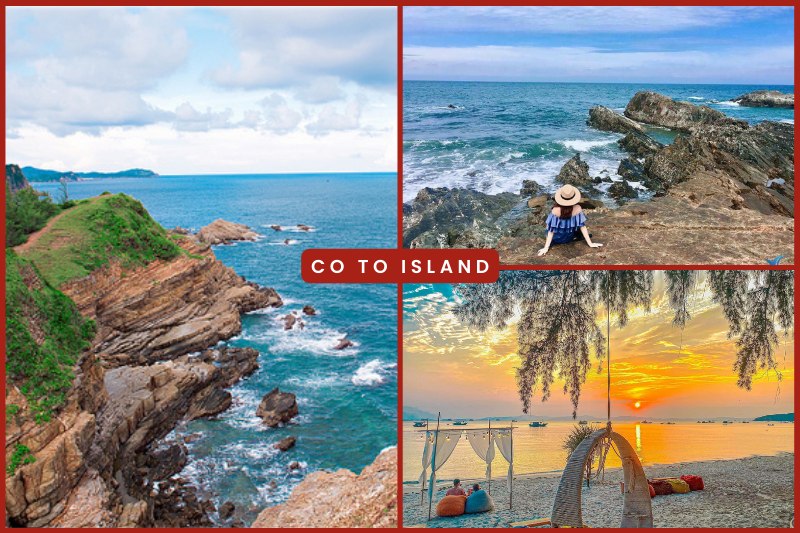 (Co To Island in Vietnam)
It can be said that Co To is one of the famous islands in
Vietnam Private Tours
that is
extremely attractive and poetic
. Coming here, visitors will have the opportunity to explore
Co To lighthouse, Van Chai, Hong Van wharf, or Bac Van port, Cau My rock beach and especially Co To Con
– a small uninhabited island near Co To.
Cat Ba Island
Cat Ba is an archipelago consisting of more than 300 large and small islands in Cat Hai district, about 30km from Hai Phong city. Cat Ba is famous for its
poetic beauty of beaches and primeval forests amidst immense and majestic natural space
.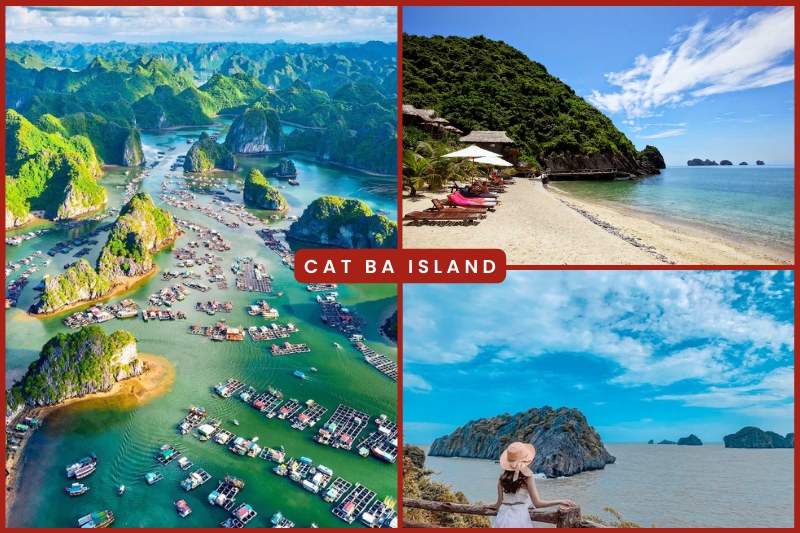 (Cat Ba Island in Vietnam)
The most famous in Cat Ba must be mentioned Cat Co 1, 2, 3 beaches are very close to the center, in which
Cat Co 2 beach
is the most beautiful with clear water. Visitors can participate in activities such as boating to visit
Lan Ha Bay, Monkey Island, visiting Cai Beo Ancient Fishing Village and kayaking
.
Cu Lao Cham
Cu Lao Cham
was recognized by UNESCO in 2009
with an area of about 15km2 with more than 2950 people living. Cu Lao Cham is located in
Hoi An city
, Quang Nam province and is located about 15 km from the mainland to the east. Surrounding Cu Lao Cham are
8 small green islands stretching in the shape of a bow
.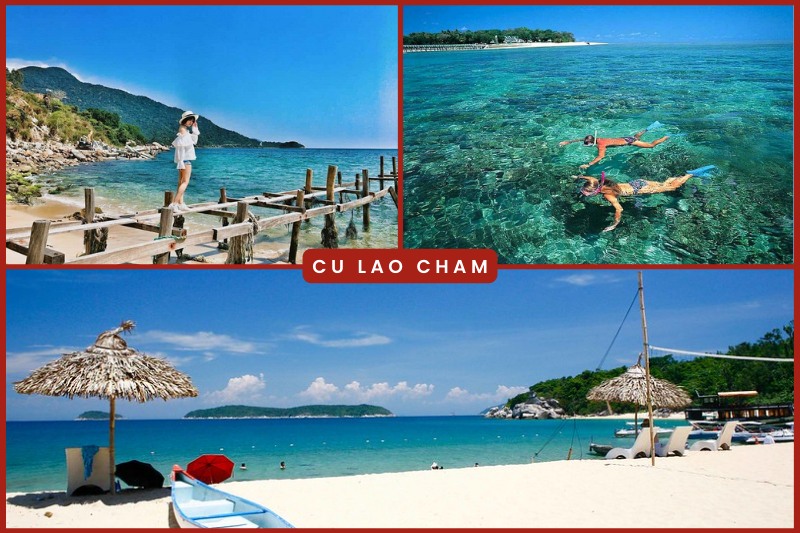 (Cu Lao Cham in Vietnam)
Famous for this island are
7 beautiful beaches
including Ong beach, Bac beach, Lang beach, Xep beach, Chong beach, Bim beach, Huong beach. During the
Vietnam Customized Holiday
, visitors can also visit the
Hai Tang Pagoda, the Sea Museum, the 200-year-old ancient well,...


Ly Son Island
Located in the central land of Quang Ngai province, Ly Son is an island with
a long history
located about an hour by train from the mainland. Recently, Ly Son Island has emerged as
an extremely attractive backpacking destination
for young people. The island was formed by volcanic eruptions millions of years ago. Therefore,
every landscape here has a strange and majestic beauty
.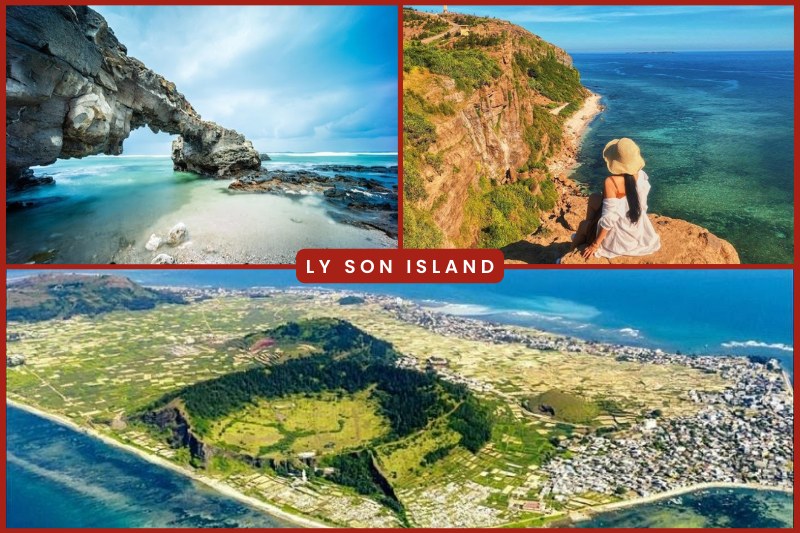 (Ly Son Island in Vietnam)
Today, Ly Son Island attracts tens of thousands of visitors during the holiday with landmarks such as
Thoi Loi volcano peak, To Vo lava gate, Duc pagoda, Cau cave, Be Island, ...
Besides, Ly Son Island is also known as "
Garlic Kingdom
". Garlic is grown on the sand into green fields, with a distinctive flavor compared to garlic elsewhere because of special soil conditions.
Phu Quy Island
Phu Quy Island is located in Central Vietnam, in Binh Thuan province, about 100 km from Phan Thiet city. It is an ideal destination for visitors to
enjoy the beautiful seascape and learn about the seafood farming
here. Phu Quy Island still retains its natural features. Visiting the seabed of Phu Quy island, diving to
see corals and rocks with many fancy shapes,…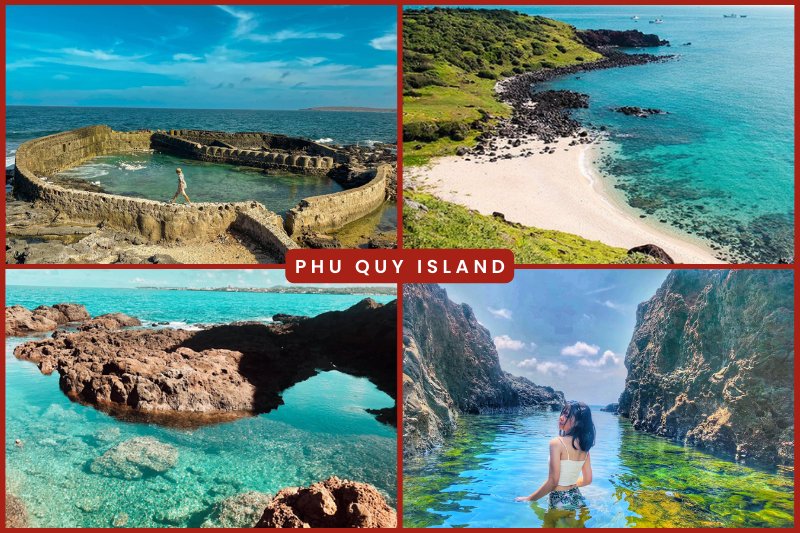 (Phu Quy Island in Vietnam)

Compared to many other islands, Phu Quy Island is a place that provides quite a full range of tourism services. With mountainous terrain combined with sea and islands, visitors can enjoy swimming, visiting the most beautiful places on Phu Quy island such as: Trieu Duong bay, Hon Tranh, worshiping the temple of Princess Ban Tranh,. .. In addition to us, you can also learn about the local cultural characteristics, the custom of worshiping the fish and the taboos in the profession quite unexpectedly.

Con Son Island (Con Dao)

This is an archipelago of 16 islands in Ba Ria - Vung Tau province, attracting many tourists to relax and explore nature. Foreign magazines regularly voted Con Dao as the most attractive destination in Asia and the world for many years in a row.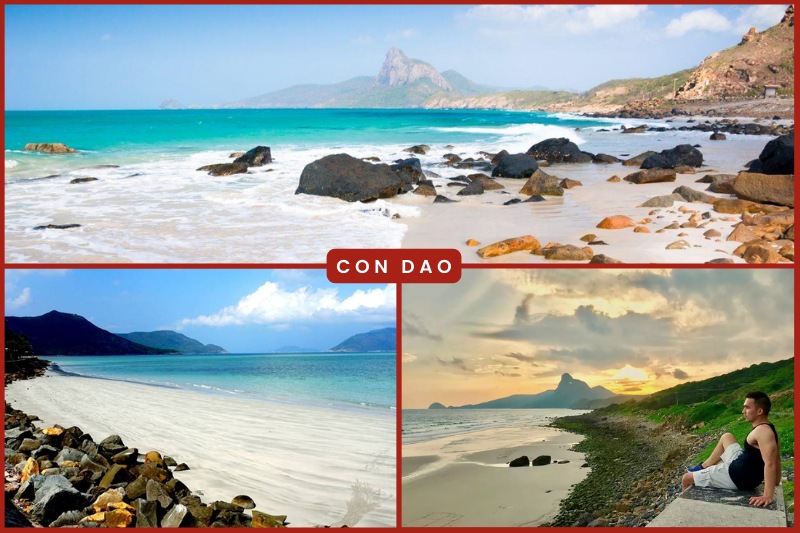 (Con Dao in Vietnam)
Compared to other islands, Con Dao is still quite wild and does not have many outstanding tourist services. However, it is this feature combined with the heroic history that creates a special attraction of Vietnam Customized Tours.



When the summer sun begins to be intense, it is also the time when the island tourism season begins to be active. Vietnam Private Tours impress domestic and foreign tourists by the beautiful scenery of the sea and islands. If you have not gone, you will not be able to fully imagine its beauty. Above is a summary of famous islands in Vietnam, hoping to be a stopover to create many beautiful memories in your upcoming journey!