Northwest is a mountainous region located in
the west of Northern Vietna
m, with quite rugged terrain with many high mountains.
Famous for its beautiful natural scenery, peaceful villages and rustic and hospitable people
, Northwest Vietnam has captivated countless domestic and foreign tourists. Must-try places to go are Ha Giang, Ta Xua, Mu Cang Chai Sapa, Moc Chau, ... If you are planning to visit this area in
Vietnam Customized Tours
,
the safe and economical Northwest travel experiences below will definitely help you
.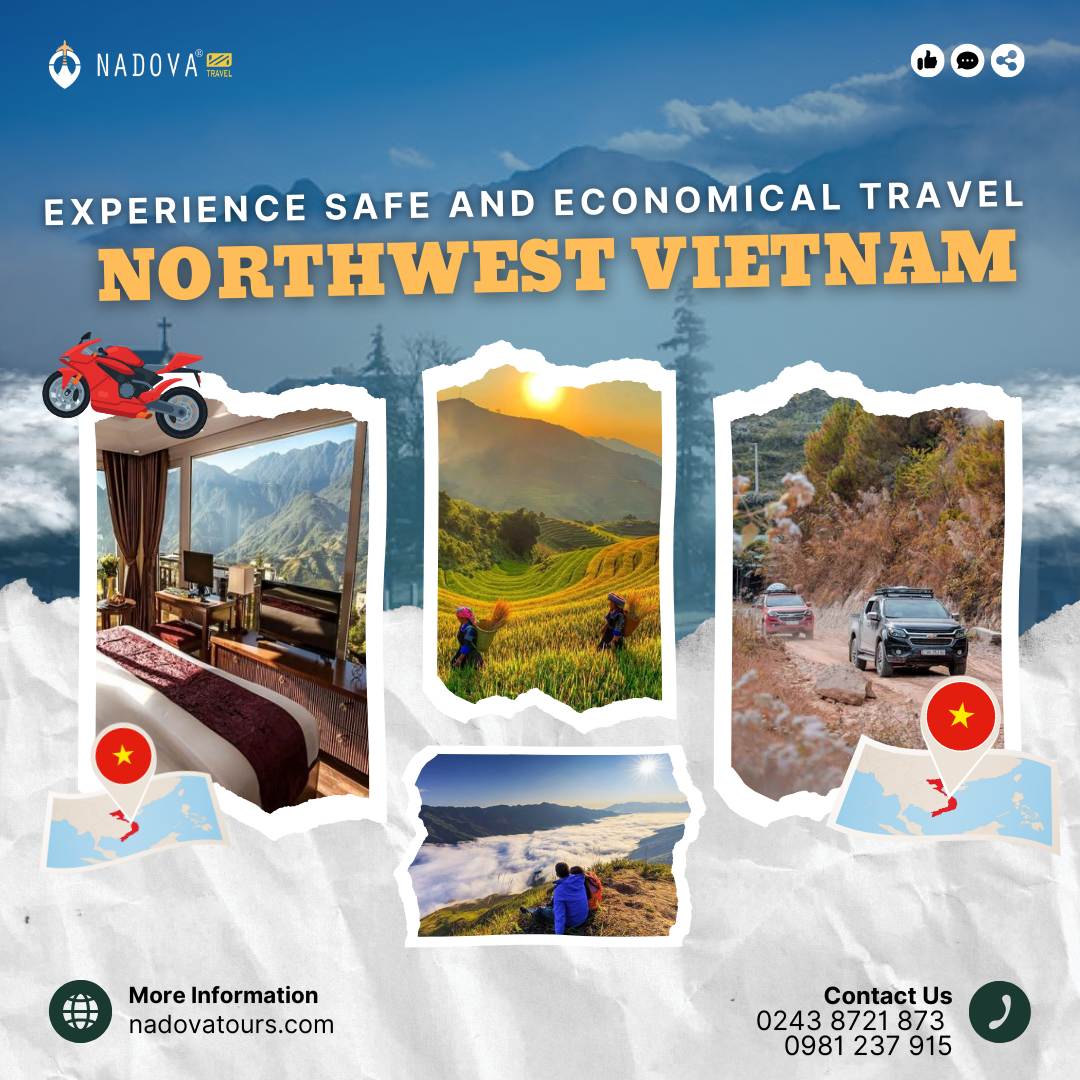 The best time to travel to the Northwest Vietnam

Each Northwest season brings a unique beauty and interesting experiences for visitors. However, the perfect time to explore the outstanding landscapes and culture in Northwest Vietnam is spring and autumn.

Fall (September to November) is the most beautiful time of the year in the Northwest. At this time, the terraced fields are ripe and shiny, creating a poetic natural scene. Besides, the Northwest weather in the fall is also very cool and pleasant, with high air humidity. Therefore, this is also the ideal time to hunt clouds.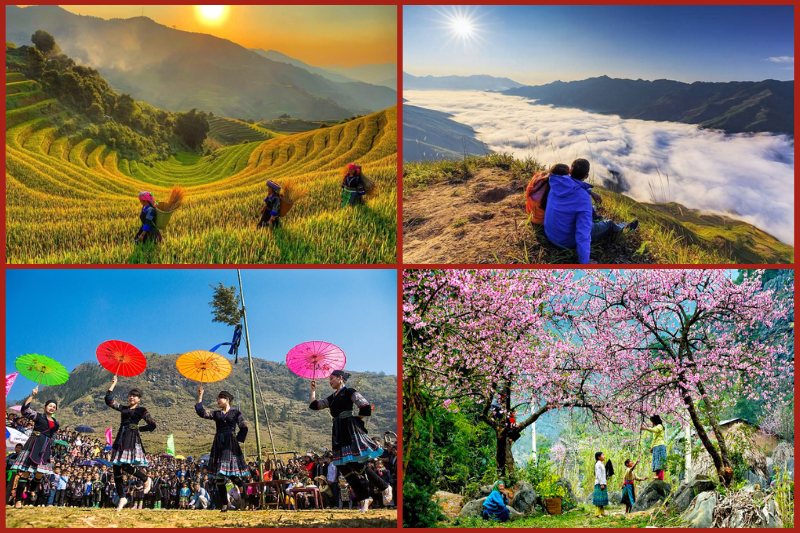 (The best time to travel to the Northwest Vietnam)

Spring (March to May) is the time when the Northwest bursts with new vitality. At this time, the forests are fresh green and forest flowers are blooming like peach blossoms, ban flowers, apricot blossoms,... . Spring also holds many traditional festivals of ethnic minorities in the Northwest, giving visitors extremely interesting cultural experiences.

Means of transportation in the Northwest Vietnam

To travel in the Northwest, you can use a variety of different means of transport such as: car, bus or motorbike. Among them, renting a car with a driver is the safest choice. The Northwest is a vast land with diverse terrain, with many high and steep passes. Therefore, driving a car in the Northwest requires experience and steady steering. In addition, you also save time by not having to find your own way and comfortably relax and enjoy the scenery.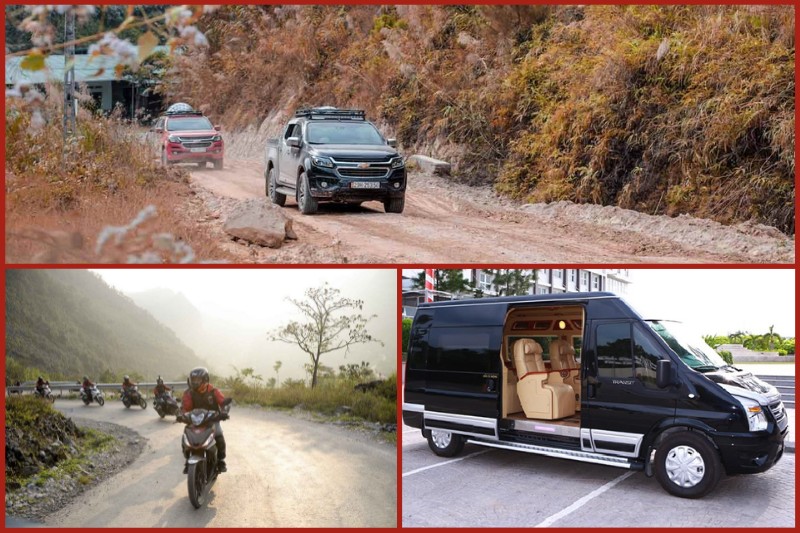 (Means of transportation in the Northwest Vietnam)

If you want to be flexible and proactive in exploring places in the Northwest at a low cost, then a motorbike will be suitable for you. When riding a motorbike, you will have the opportunity to see majestic mountain passes and go deep into beautiful roads. However, you need to have a strong steering wheel and long-distance driving experience to ensure safety.


Best accommodations when traveling to the Northwest Vietnam
The Northwest also has
many excellent hotels, homestays or motels with beautiful landscape views
. Among them, the hotel is the choice of many people in
Vietnam Private Tours
because of its diversity in price and safety. If you want convenient travel and easy access to places to eat and drink or walk around at night,
you can rent hotels
or motels in the central area. It should be noted that the quality of service in hotels in the Northwest mountains is much worse than in the plains.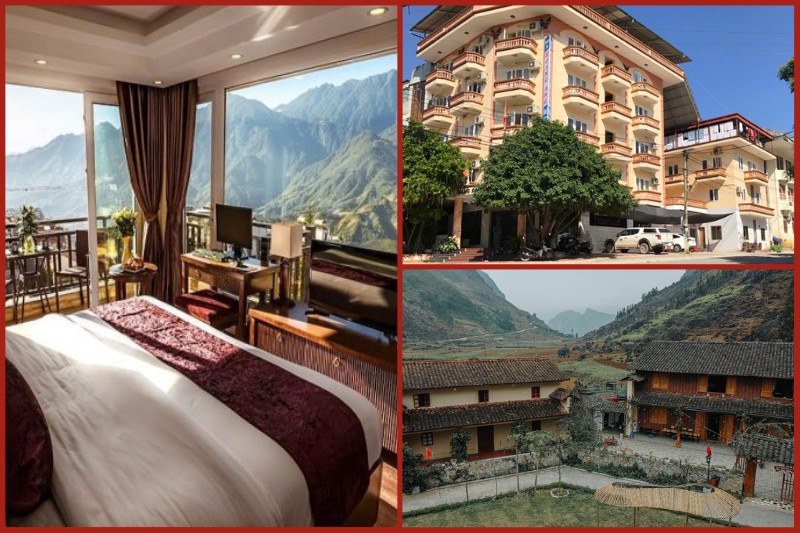 (Best accommodations when traveling to the Northwest Vietnam)

Besides, homestay is an ideal place to stay for those who want to have the most authentic and indigenous cultural experiences at a reasonable price. Currently, there are many homestays managed by local people and serving local meals to tourists.

Enjoying Northwest Vietnam cuisine

Northwest cuisine is a unique cultural feature of this land that tourists cannot ignore. Dishes in the Northwest are often made from fresh ingredients, imbued with the flavors of the mountains and forests. One thing to note is that dishes in the Northwest are often made from fresh foods and have rich flavors, so you need to choose reputable restaurants that ensure food hygiene and safety and consider your health before eating.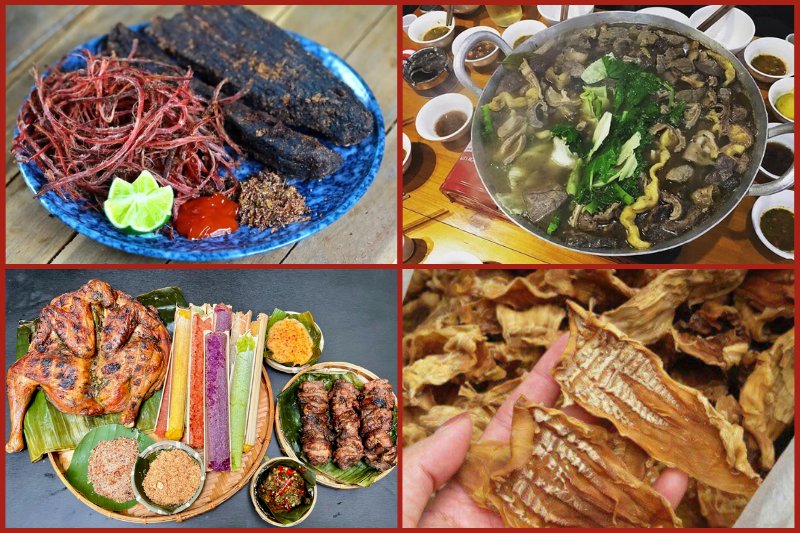 (Enjoying Northwest cuisine in Vietnam)
Tourists also often buy
Northwest specialties as gifts for family and relatives
. You can buy at famous markets or reputable shops when joining
Vietnam Private Tours
. You should consult local people or search for information on travel websites.
Northwest specialties that can be brought back as gifts include buffalo meat, chestnuts, dried bamboo shoots, dried fruits, corn wine,...
Top destinations in Northwest Vietnam
Sapa
: A famous tourist town in Lao Cai attracting millions of tourists each year. This place has many famous tourist attractions such as: Fansipan, Muong Hoa valley, Cat Cat village,...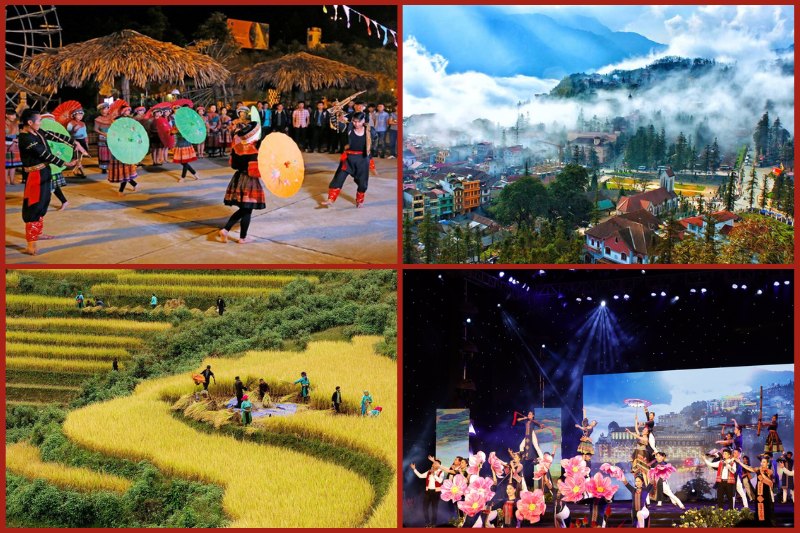 (Sapa in Northwest Vietnam)

Ha Giang: This place has majestic passes, beautiful terraced fields and ethnic minority villages.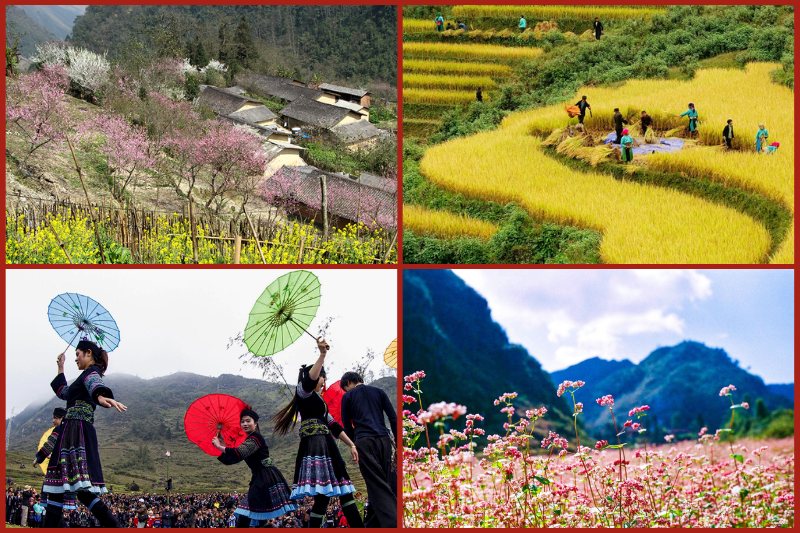 (Ha Giang in Northwest Vietnam)

Moc Chau: Chau is a mountainous district in Son La province, famous for its green tea hills and bright yellow canola flower fields.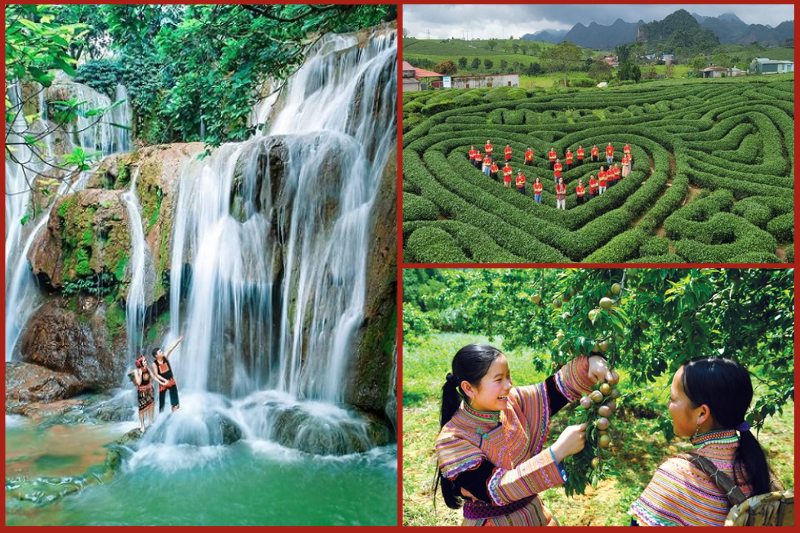 (Moc Chau in Northwest Vietnam)

Ta Xua: a commune in Son La province, located at an altitude of 1,600 to 1,800m above sea level. This place is known as "Cloud Paradise" with majestic natural scenery.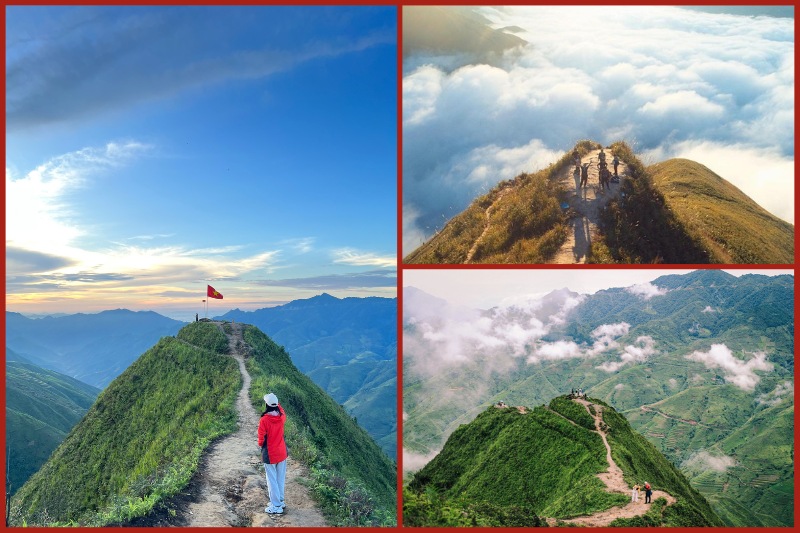 (Ta Xua in Northwest Vietnam)

Mu Cang Chai: Tourists will be fascinated by the beautiful terraced fields. In addition, you can experience going through dangerous mountain passes and paragliding.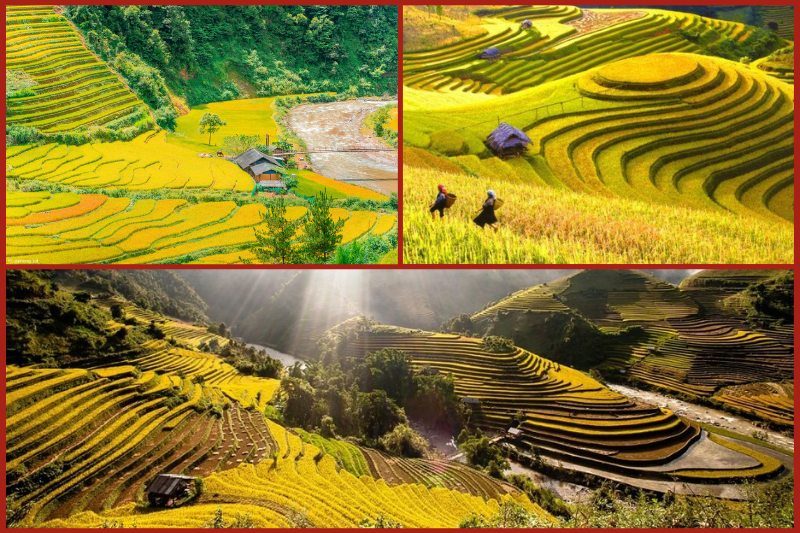 (Mu Cang Chai in Northwest Vietnam)


Hopefully the above
sharing of Northwest travel experiences can provide you with necessary and useful information for safe and economical travel to the Northwest
. If you have any questions about traveling to the Northwest, Nadova Tours is ready to assist you in
Vietnam Customized Tours
.