The existence of Khmer Runge period (1975 – 1979) has a profound impact on Cambodian culture in general and their cuisines in particular. That's why almost all of the traditional foods in Cambodia have distinct tastes which mesmerize any tourists having Cambodia private tour. However, did you know that there are dishes cooked for royalty exclusively or many foods included insects? Let's take a look at this list and discover more and more interesting facts about their food!!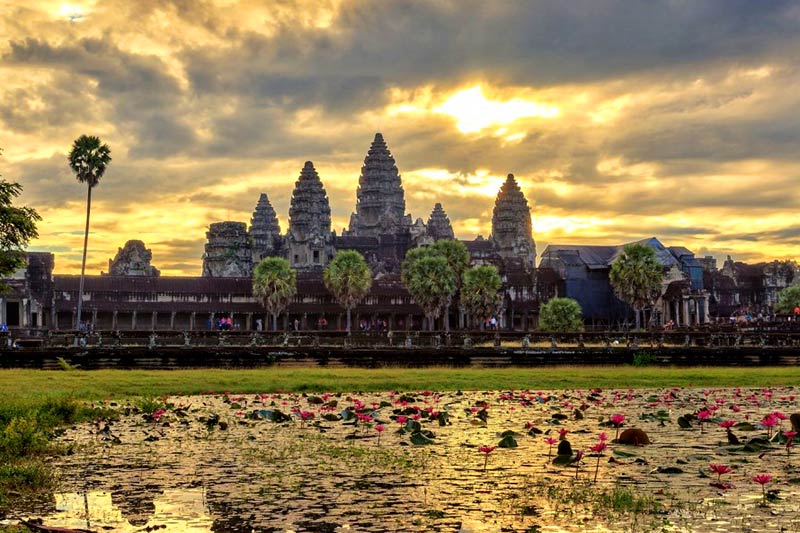 1. Grill, grill and grill everything!!
You are a sucker for grilled dishes? Cambodia is definitely your heaven. In fact, this country is home to a variety of roasted food. Just go alongside with the Mekong River and the Tonlé Sap Lake and you can soak in Cambodian barbeques. Chicken, pork ribs, raw beef and seafood are all grilling on the huge charcoal pit in the markets. You may stop by any stall and enjoy the unusual taste of unusual food like frog legs or grilled bugs. Don't be frightened because they are truly delicious when served with a cold beer. In particular, local beer served here is Angkor beer which has a rich taste and totally fresh. After filling the stomach, you can find a street vendor with grilling fruits as desserts.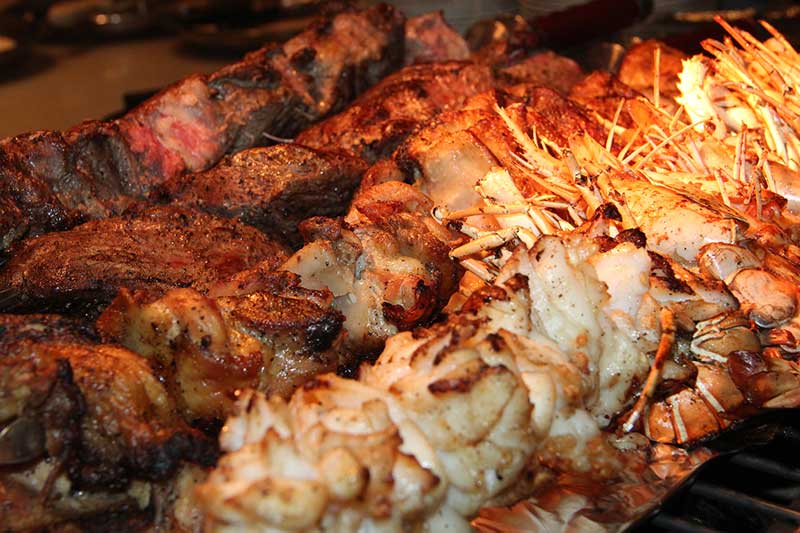 Read more: 13 interesting facts after Cambodia travel
2. Bizarre dishes features insects
It is common that people here eat bugs like other ordinary food. Tourists can meet children eagerly eating fried ants as snacks after school. In the Khmer period, insects were the main sources of protein. Basic food was scarce and Cambodians learn to eat no matter what they are insects, frogs, snakes or snails. Anything they could find to survive. Nowadays, eating insects and other lizards not only plays an important role in Khmer cuisine but also attracts a huge number of travelers. Taking part in a Cambodia customize tour and you will find many vendors selling all kinds of grilled insects on the street. If you are brave enough, you can choose some typical Cambodian street foods made from insects.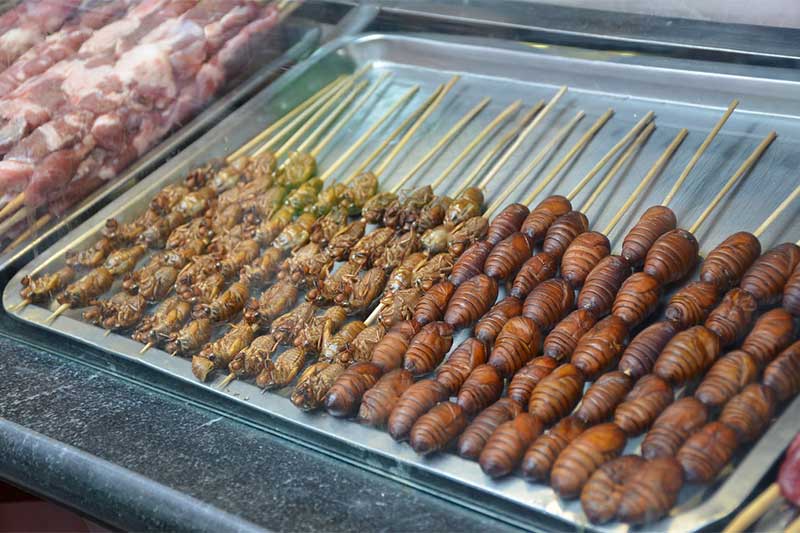 3. Cambodian cuisines are not too spicy
People tend to believe that Southeast Asian foods have a hot flavour. However, different from many dishes of neighbouring Thailand, Cambodian foods just added a little spice. Hot tastes usually stem from garlic, lemongrass, turmeric and black pepper, which are commonly used in cooking. Many dishes are served with sauces, so you can add extra spice. It totally depends on your interests.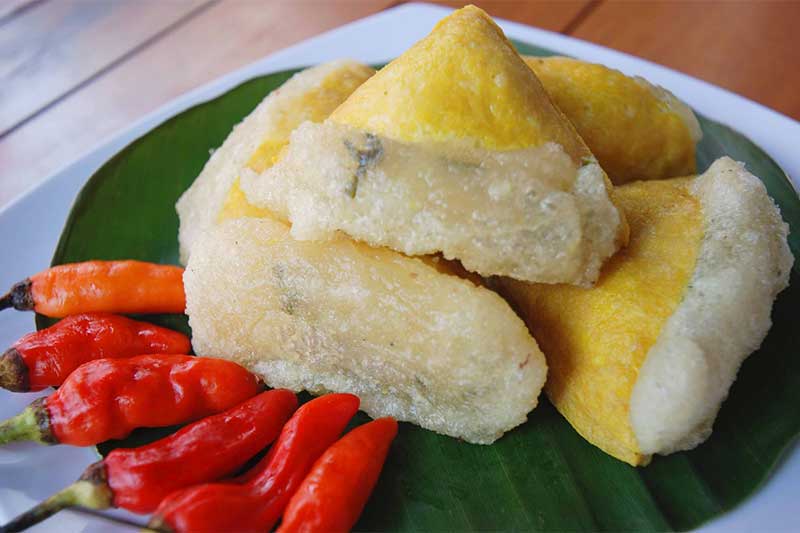 4. Western dishes impacts intensively on Cambodia cuisines
Been through the conquering makes Cambodian culture and their cuisines change considerably. Besides much traditional food, tourists easily find plenty of fast- food chain like Burger King, KFC, and Krispy Kreme. The French influence in the local food was also obvious. For example, the French baguette is called "Nom pang" in Cambodia.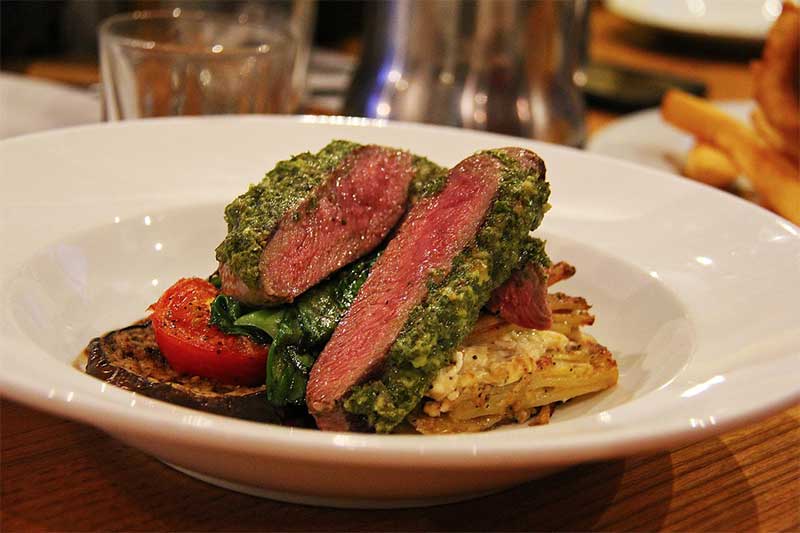 Read more: Angkor Wat – 13 Interesting facts and myths
5. Certain dishes are made for royalty only
In Cambodia, many recipes are made exclusively for royal families. In other words, these optimal dishes with the finest ingredients are reserved for those living in the royal palace or from well- off families. For a long time in the past, Cambodian food was divided into two categories: elite and peasant. Elite dishes (like BBQ meat) contained more nutrients than ordinary ones, were served to the country's officials and wealthy people. Meanwhile, peasant foods were less elaborated and had lower quality.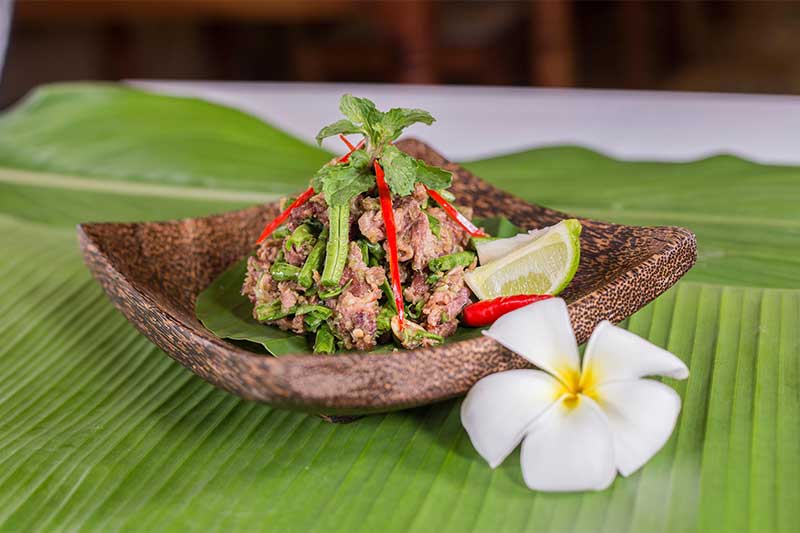 6. Cheese made from fishes?!
Have you heard about this unique cuisine in your Cambodia family holiday? As one of the most favourite components in Cambodia, Prahok is used in mostly Khmer food and adored by the locals. However, bearing in mind that Prarok has a pungent taste served with the salted, fermented fish paste, so you may find it difficult to savour this viand. Also, be known with the nickname "Cambodian cheese", Prahok was preserved for fresh meat turned dry by descaling fish before traditionally crushed in a basket. Then, the paste is parched in the sun for a day before being packed.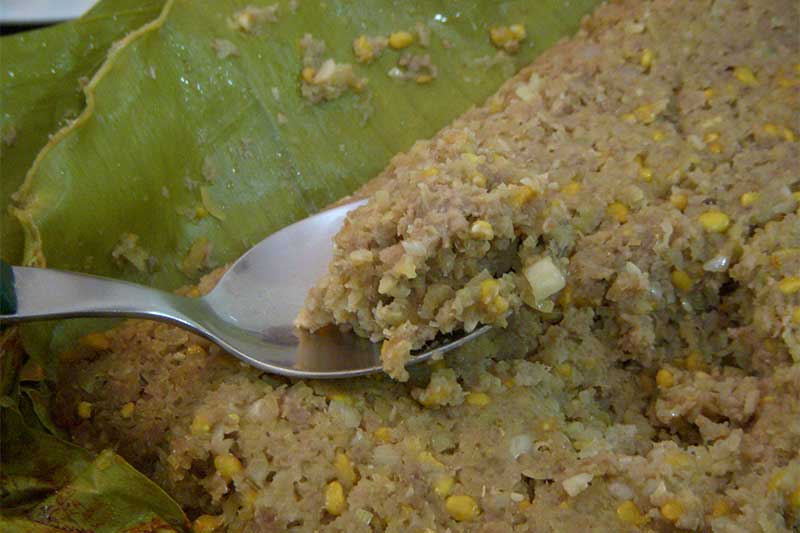 7. Finding local foods requires your effort
The harder you try, the more precious gems you will find. When you have a tour in Cambodia and want to try some local food, you have to try your best among a host of Western chains and international menus. The reason is that, if you stop by some places, the locals will be like "This dish is not suitable for you". Instead, they would recommend Western dishes such as fried chicken, hamburger. In case you want to go further and discover Cambodian cuisines, you must dig deep by insisting on the vendors in the area. These specialities are totally deserved it with various viands from sandwiches, drink to desserts.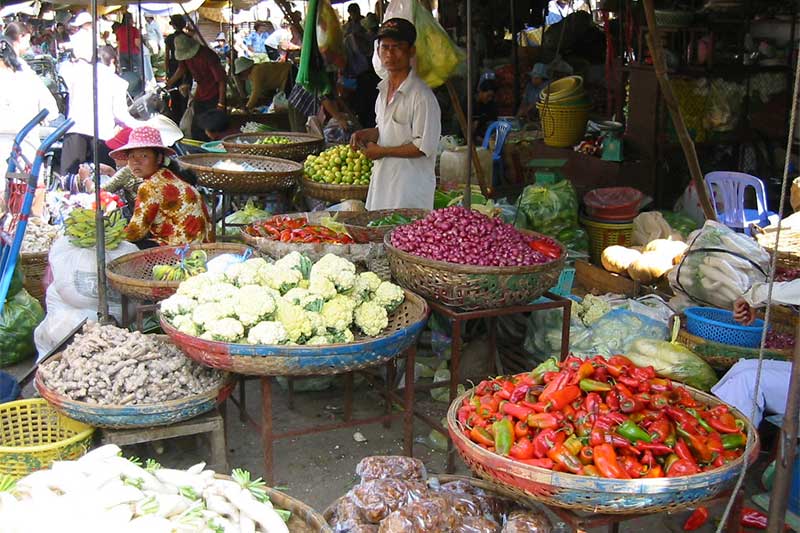 See tours:
Cambodia - Vietnam Highlights 15 days
Heritage Tour Vietnam - Cambodia 13 days