People have a tendency to go camping in the loving arms of nature, be covered by the lush green of tropical forest and the vivid color of flower gardens. Today, we want to list some sites in Central Vietnam which surely make you feel relaxed after hectic work.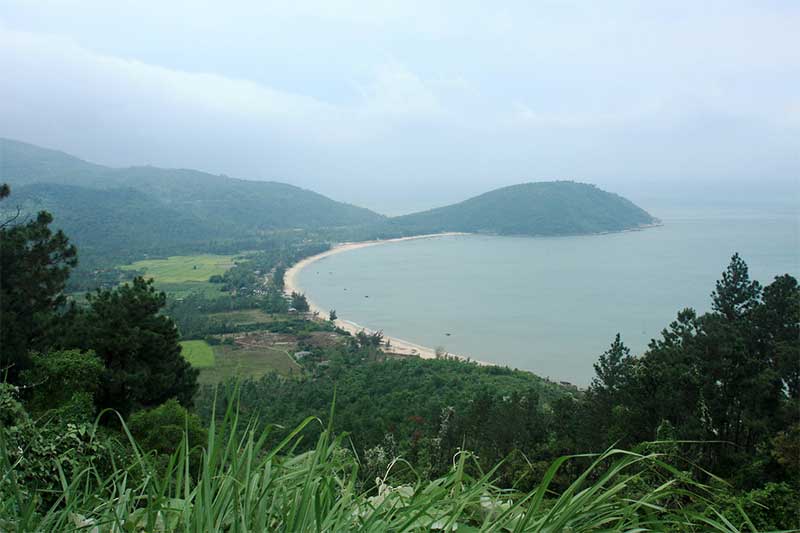 1. Phong Nha- Ke Bang Cave
UNESCO World Heritage Site- Phong Nha Caves belongs to of Phong Nha-Ke Bang National Park. This is one of Asia's most spectacular karst rock formations. The Phong Nha Cave complex is ever- changing till now with many new caves are discovered each year. Located in Quang Binh Province, Phong Nha is the ideal destination for visitors who want to immerse into nature. Just sitting on the wooden boat down to Son River, tourists can take part in the fascinating trip to explore this surreal place. Along with Phong Nha Cave, there are numerous masterpieces formed by creation with countless strange and fascinating images which are beyond your imagination. The optimal season for your expedition is from February to May. Between September and November, the flood can make some caves unapproachable, while during the dry season (February to August), some streams can dry up. One word to note, the caves can be cool even during summertime of year, so make sure that you bring warm apparels in your Vietnam private tour.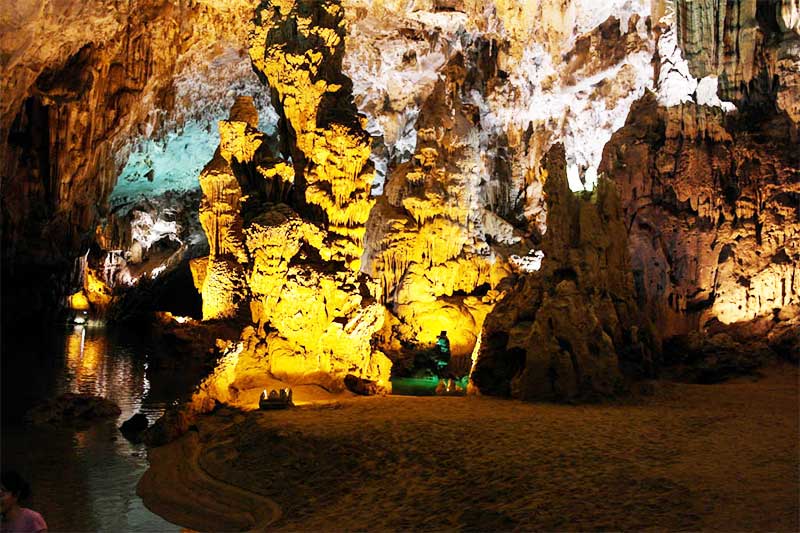 Read more: How to spend 3 weeks in Vietnam
2. Hai Van Pass
Hai Van Pass is the path connecting two cities, Da Nang and Hue with a large number of stunning views. In fact, this pass played an imperative role during the Vietnam War by allowing the Viet Cong Soldiers to transport food and weapons from the North to the South. Tourists can set up camps around the top of the pass near the Hai Van Gate. In particular, try to get up in the early morning and admire the picturesque sunrise from the peak. The nearby waterfall and lagoon are also perfect places to take a bath.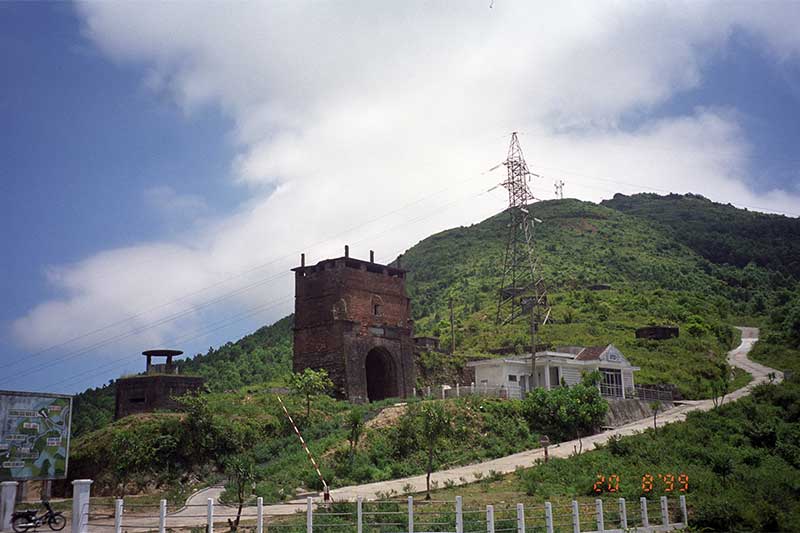 3. Cu Lao Xanh
Cù Lao Xanh- a small island in Quy Nhon is surrounded by emerald water and spectacular sceneries. Just participating in a Vietnam customized holiday, you can try sunbathing, beach barbecues or many water sports like scuba- diving, snorkelling. The breathtaking views in here totally mesmerize tourists with a range of majestic mountains and stunning seashores. One word to note, do not book your trip during July and August in order to avoid storms.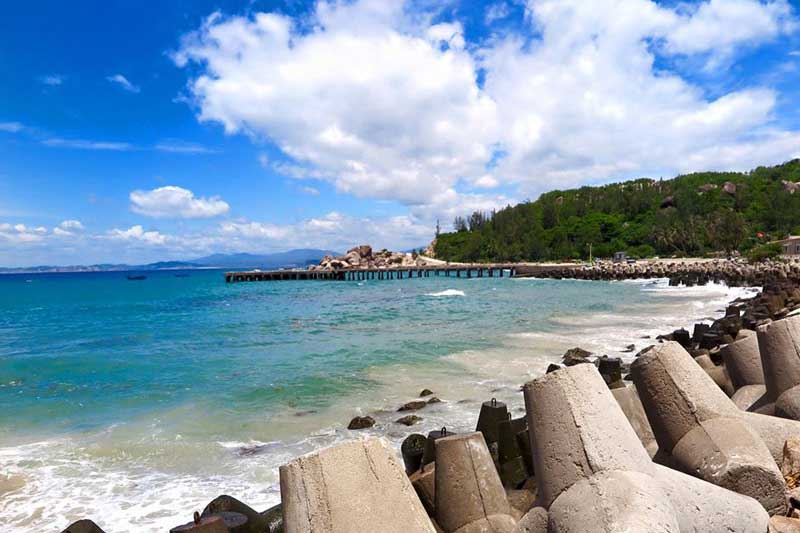 Read more: Best packing tips for holidays in Vietnam
4. Trung Luong Beach
Another spot which is nearby Quy Nhon is Trung Luong. Both locals and global tourists love to camp here due to its tranquillity. Snorkelling and other leisure activities are also available to make sure you never get bored. In the evening, you can sit around a campfire or have barbecues. However, visitors may have to share your campsite during peak season. Therefore, try to check the schedule and reserve the slot in advance if you want to enjoy this striking place in your own way.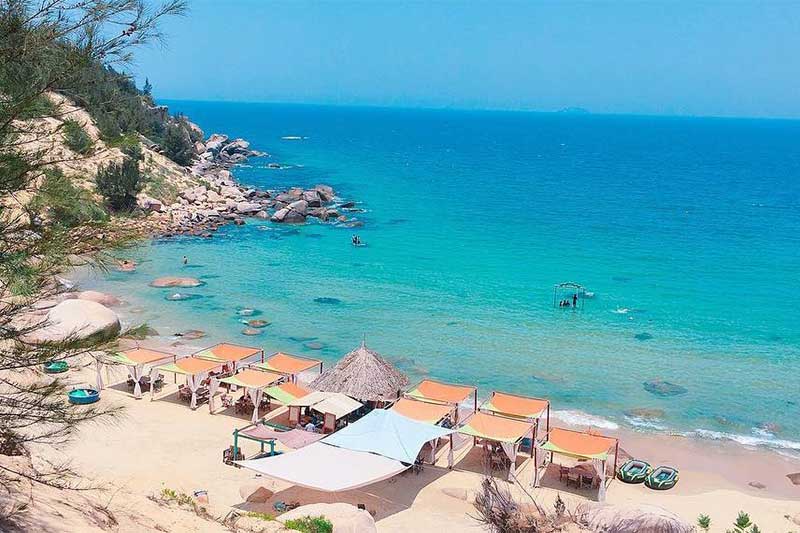 5. Phu Quy Island
Phu Quy is an idyllic island for those want to stay away from the bustle every day. Located about 120 kilometres North of Mui Ne, this isle offers a lot to discover. Visitors can set up tents at Cao Cat Peak which is next to Linh Son Temple. The crystal-clear water of the beach and white sandy create the picturesque scene that any tourist wants to immerse into. Renting a boat and paddling around are also unforgettable experiences you should try in your Vietnam family tour.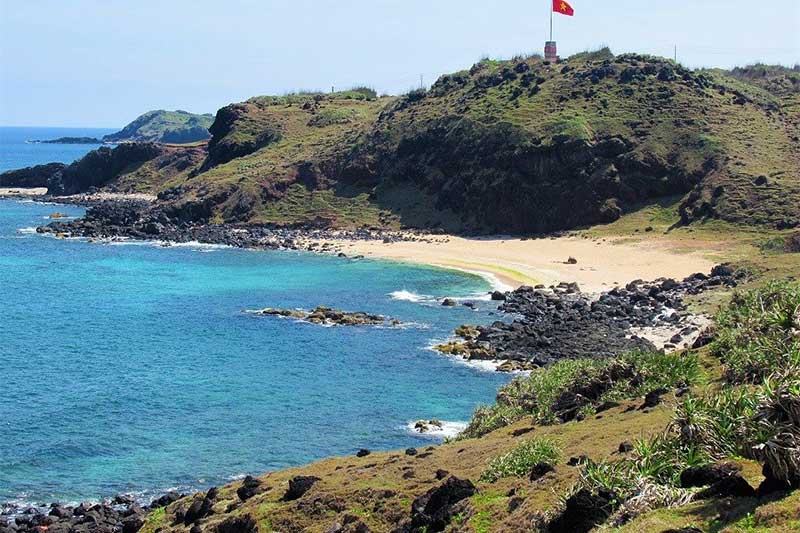 6. Cu Lao Mai Nha Beach
Situated in the North of Phu Yen Province (a coastal province), Cu Lao Mai Nha is mostly unspoilt. Thanks to Mother Nature, this destination has impoverished flora and fauna where you can set up a bonfire and sense cosy atmosphere. Furthermore, you may have chances to catch fishes and grill some for lunch. Soaking in the wonderful places with chill wind from the beach definitely makes you relieve your working burdens.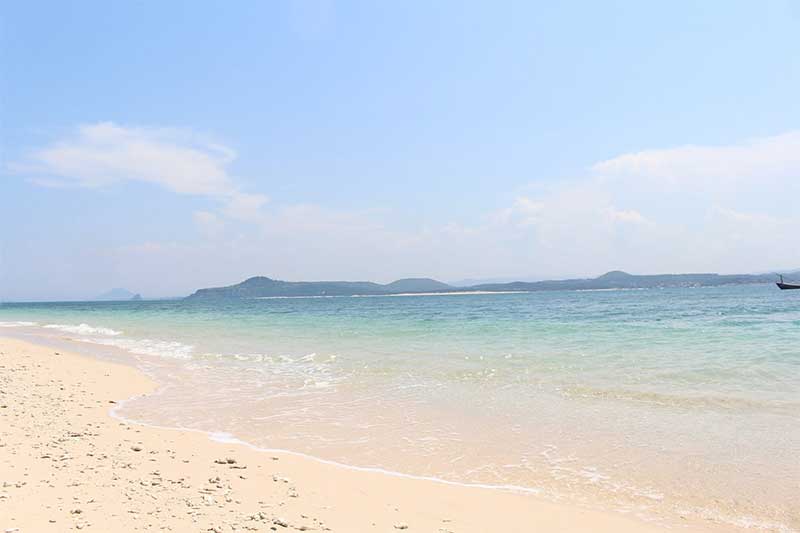 7. Ly Son (Lý Sơn) Island
Spending about 1-hour boating off the coast and you can come to Ly Son- another fascinating sight for camping in Vietnam vacation. The place is not too isolated from the residential areas but still pristine with plenty of garlic (that's why this place is called The Island of Garlic). Such a paradise for wildness camping. Be sure that you prepare adequately water, food, blankets, tents and camping utensils with you if you decide to camp here. In case you do not bring those items, you can buy these on this island with reasonable prices. Particularly, Ly Son Island does not have fresh water, therefore, remember to take some bottles of water with you or buy it from the locals.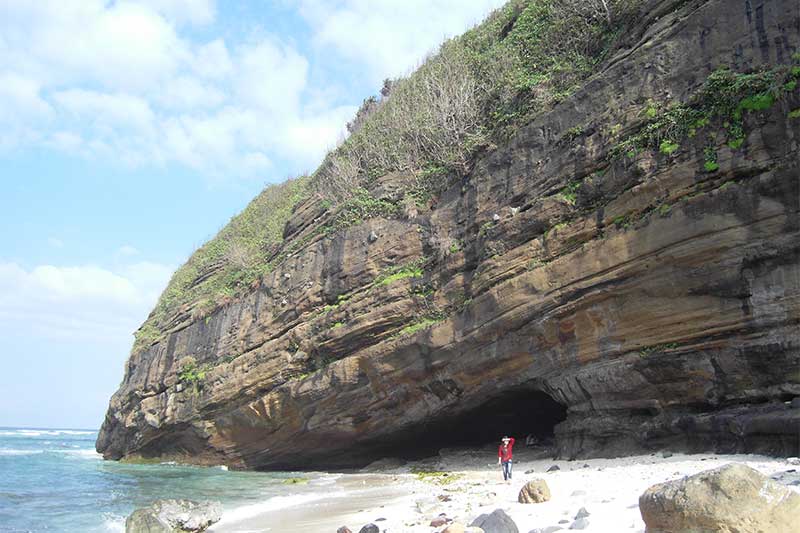 Read more: Top 5 must- visit places in Central Vietnam
See tours:
Classic Vietnam Family Tour 14 days
Vietnam Luxury Beach Break 15 days