If you are planning your customized holiday to Thailand, Bangkok is surely a must-visit. It's buzzing, humid and exotic. It's where magnificent temples, historic markets, skyscrapers and rooftop bars create an intoxicating vibe that's hard to resist.
And that's not all about this city. With a perfect blend of the traditional and the modern, every corner of Bangkok can surprise and captivate any foreign tourist passing by to stay here as long as possible.
But within a limited budget of time to relax, setting up things to do there must be a trouble for you. Don't worry, below are top 5 best things you should do in your travel to Bangkok, check it out!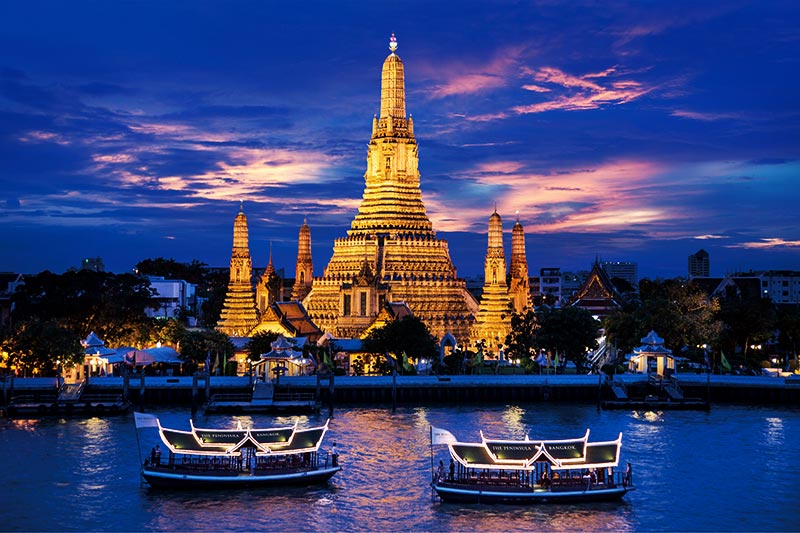 5 best things to do in Bangkok
1. Visit Wat Pho to be impressed by the Reclining Buddha
Some travelers have described Bangkok as "Land of a thousand temples" and if you have a chance to visit this city, you will find out none of those above words are wrong. Even Google could not give out an exact number of how many temples are built in Bangkok alone but it is surely up to thousands. Some have just been built and some have been constructed from thousands of years ago. Among them, Wat Pho is what you should never miss out on your Thailand private tour.
Wat Pho is home to the Reclining Buddha, which has the impressive height of 15 meters and its length reaches 46 meters. The whole statue is covered in gold leaf and it is really amazing view when you see it yourself.
Another interesting fact is that Wat Pho is one of the oldest temples in Bangkok. It existed before Bangkok was established as the capital by King Rama I. And it is on the top list of 6 temples in Thailand classed as the highest grade of the first-class royal temples, which makes Wat Pho a must-visit on any Thailand customized tour.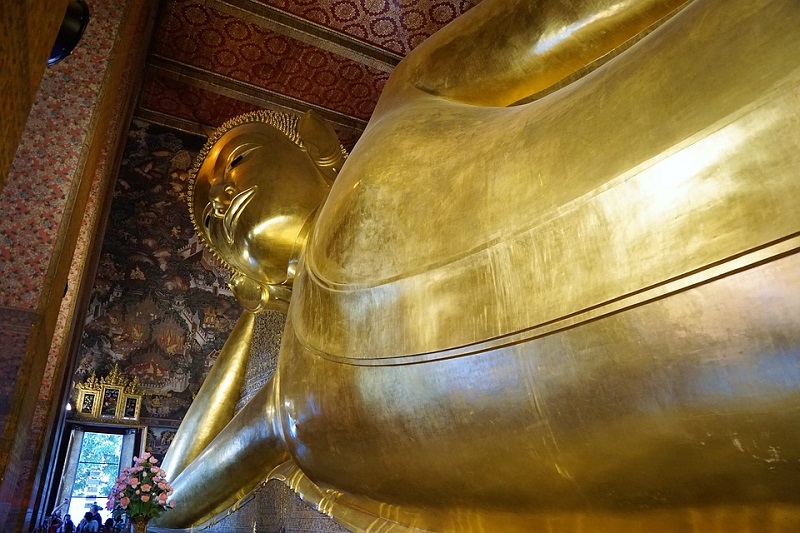 photo credit: @photosforyou/pixabay
2. Explore the Grand Palace
Beside Wat Pho, you should also go see the Grand Palace - one of the most famous attractions in Bangkok to catch a grasp of how the King used to live here. It used to be the King's home and nowadays, it is where the administrative seat of Thailand government get their work done.
This palace covers 214,000 sq. meters, which will take you quite a lot of time to explore. But with its 236 years of history, there are a great deal of interesting facts you can find out when travelling to this place.
Besides, the Grand Palace has an amazingly beautiful design, it's dazzling, it's spectacular and it is an obvious evidence of how creative the craftsmanship of Thai people can be. On your holidays in Thailand, it would be a waste if you don't spend time visiting this Grand Palace.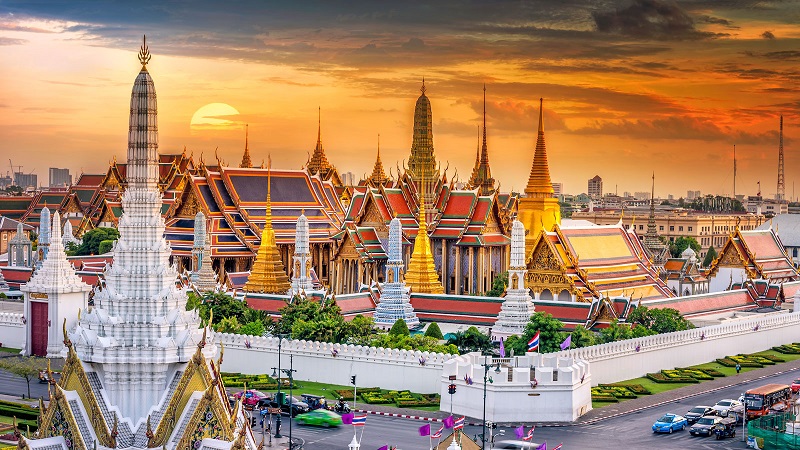 Photo credit: www.bangkok.com
3. Ride Tuk-Tuks
Tuk-tuks (three-wheeled) used to be Thai people's favorite way of getting around Bangkok before BTS, taxis, etc. took its place. Even though it has become less popular, it is still one of the most well-known and recognizable means of transport among foreign tourists. And undoubtedly, this three-wheeled beauty is long known as the symbol of Bangkok, which makes it hard for the visitors not to experience a ride on this unique means of transport.
Since riding on a Tuk-tuks is an intriguing experience rather than a practical way to get around the capital of Thailand, it's worth giving a try if you are a first-time traveler to this city. But be aware of the scams – you might be overcharged, therefore don't hesitate to haggle for the best price.
You should also pay attention to the traffic jams as riding a Tuk-tuks in peak hours (07:00 - 09:00, 16:00 - 19:00) might get you stuck in the congestion for hours, which is definitely the worst experience no one want to have on their Thailand customized tour.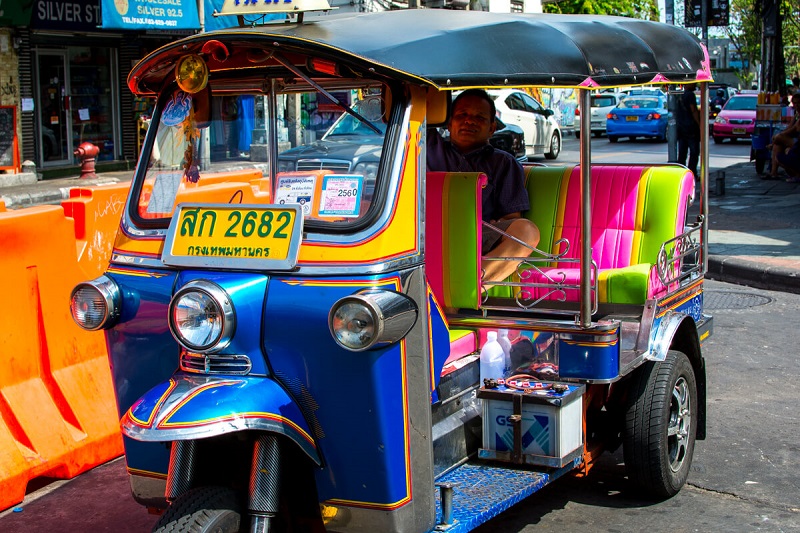 Photo credit: www.journeywonders.com
4. Shop till you drop at Chatuchak Market
Whether you are a shopaholic or not, taking a trip around Chatuchak Market is still a must-have experience on any Thailand vacation. There lies more than 8000 market stalls and a wide range of goods to captivate about 200.000 visitors to come here on a typical weekend. Some already have in mind what they intend to buy, others come here expecting the surprise at the sights of all the goods.
Whatever the case, most of them end up going home with extra shopping items in satisfaction. If you are travelling to this market for the first time, be prepared to get lost in the maze of stalls with almost everything you need to buy – clothing, accessories, home furniture, plans, Pets and so on.
But one thing you need to remember is that you should not hesitate to bargain and walk away if you can't get the deals as the prices there are always higher than it should be. That is why sharpening your negotiating skills before going to Chatucak Market is a necessary and hassling for your favorite item is not bad, it might turn out to be the most intriguing experience on your Thailand private tour.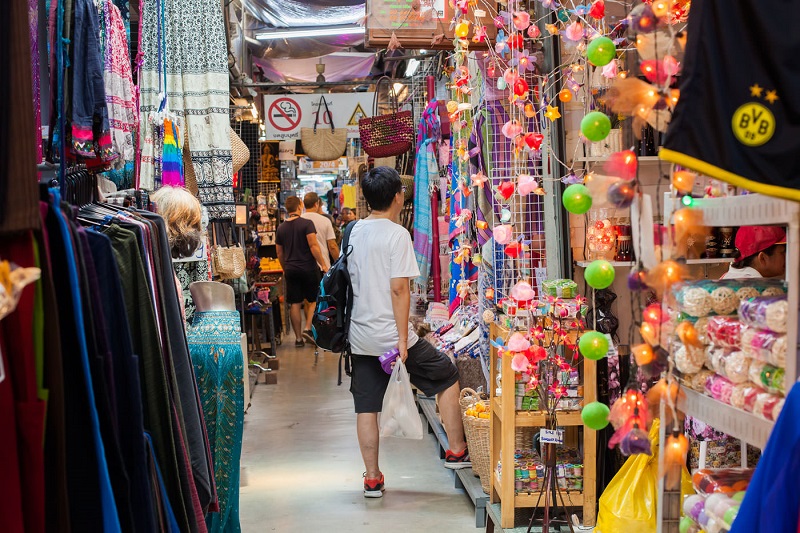 Photo credit: www.bangkok.com
5. Go all out with the street food
A travel to Bangkok will not be complete without a taste of street food there. Thai cuisine has long been recognized for food lovers all the world.
In 2017, seven Thai dishes appeared on a list of the "World's 50 Best Foods"— an online poll of 35,000 people worldwide by CNN Travel. Thailand had more dishes on the list than any other country, which proves how tasty its food can be.
And the capital of this country is where you can enjoy a variety of famous street dishes like Tom Yum Goong, Pad Thai, Som Tam, etc. If you are planning the list of top dishes to try when travelling to Bangkok, below is our recommendation:
Bangkok street food – Top dishes (1)
Bangkok street food – Top dishes (2)