Blogs
Vietnam – Food Paradise was an advertising campaign launched by VNAT (Vietnam National Administration of Tourism) to attract more food loving travelers to Vietnam. In fact, food has become one of the top reasons that people would like to visit Vietnam now. Among many delicious foods from North to South of the country, street food plays such an important role in Vietnamese cuisine.
"There is no better place to entertain the leader of the free world, in my opinion, than one of these classic, funky family-run noodle shops you find all over Hanoi," says Anthony Bourdain when he took President Barack Obama sample Bun Cha in Hanoi last May. "Dinner and a beer costs about $6. I'm guessing the President doesn't get a lot of state dinners like this."
President or not, you don't need a celebrity guide to make the most of this nation's eats. The cheapest and one of the most delicious places to find Vietnamese cuisine is in a traditional open-air market.
Here, single-dish food stalls, run mostly by women, offer finely crafted dishes passed from mother to daughter for generations.
Ready to pull up a plastic stool? Here are 10 foods that will give you a perfect introduction to Vietnam's best street eats.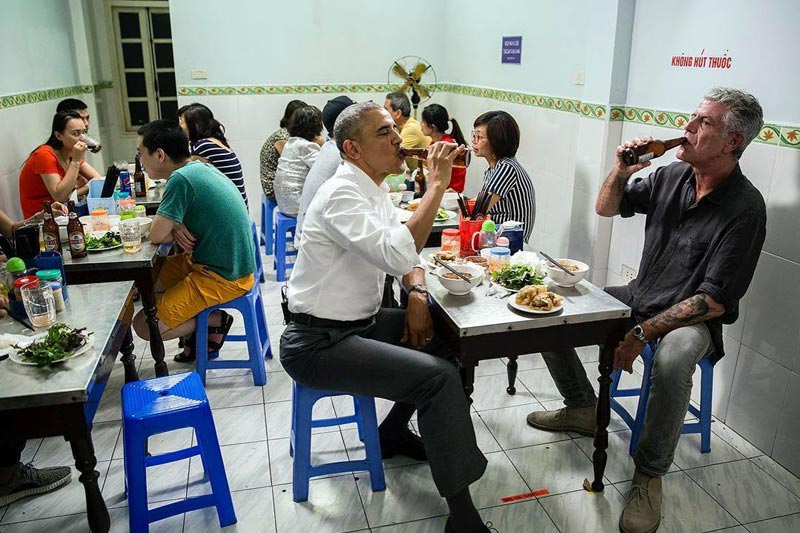 President Obama and Bourdain had Bun Cha in Hanoi