After the spectacular recovery of Vietnam's tourism, 2023 promises to develop further explosively with exciting changes. According to Travel Daily Media (based in the UK), income is expected to increase by 20% for the global tourism industry by 2023.
In 2023, the needs of visitors are shifting in different directions to adapt to the times. The peak season vacation or family holidays may not be as overloaded as it was in the past. The trend of Vietnam customized tours to peaceful places, discovering unique things with economical costs is increasingly being appreciated by tourists.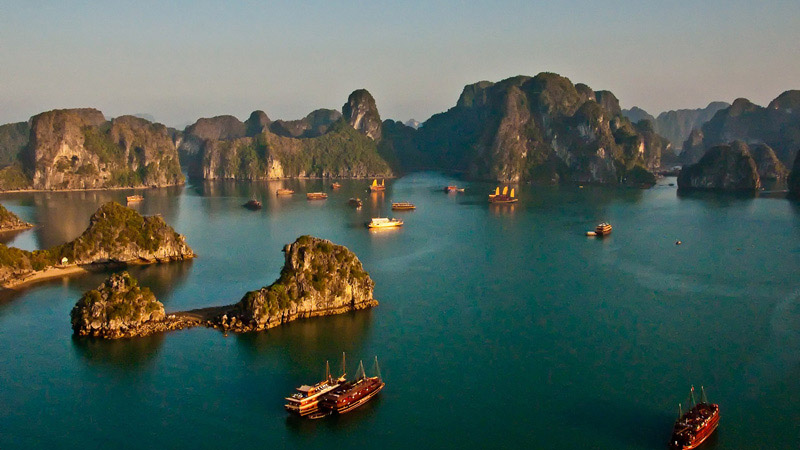 Healing travel

Destinations with less hustle and bustle, close to nature to restore physical and mental health is a trend of tourists today. According to a Booking.com survey of Vietnamese travelers, 73% of travelers seek peace in a quiet destination and 75% want to go to a place that focuses on mental health. Vietnam customized tours also combine a variety of healing activities with treatments for body (spa, yoga, sports, vegetarianism, etc.) and spiritual (music, painting, meditation, etc.)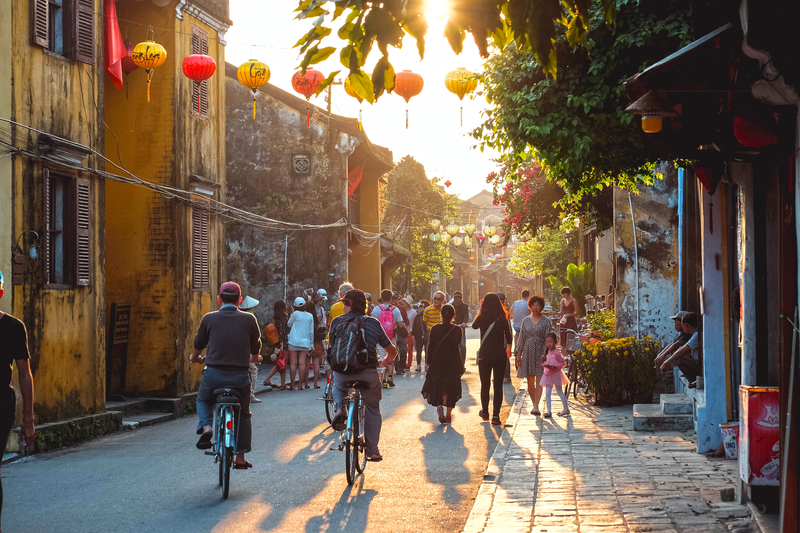 (Hoi An Ancient Town)


Tourists want to
balance their mind and nourish their health from inside
. In particular, trips to the past childhood and learning about the country's history are also a favorite choice of tourists, especially Millennial and Gen Z generations. Booking emphasizes that Millennial travelers will be the first group to book at places associated with childhood and family. The places in
Vietnam private tours
suitable for healing are
Sapa
,
Hoi An
,
Hue
,...
Solo travel


Experience alone and personal enjoyment of different places is not too strange for tourists in recent times. This category is expected to grow even more strongly in 2023. According to Kayak.com, searches for single-person flights to travel in 2023 are 36% higher than travel in 2022.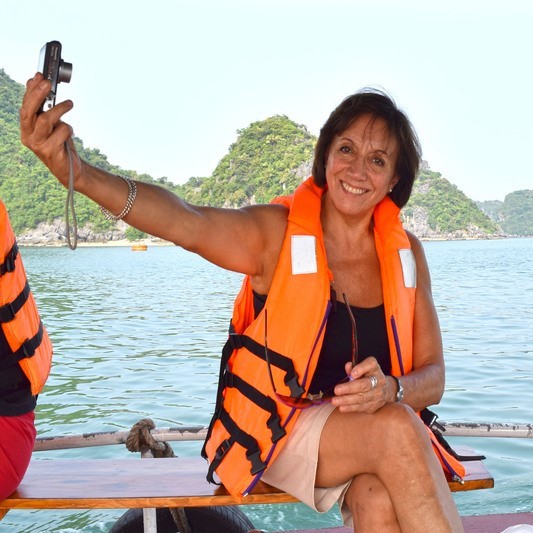 (Check-in Ha Long Bay)
According to the Gray Journal,
solo travel
is on the rise with nearly 10% of travelers choosing to take a solo vacation after the pandemic. Travel companies now also exploit
Vietnam private tours
for each small group to meet the individualized needs of tourists. You are completely
free to come up with ideas for your trip
such as building a travel program, choosing your favorite places, participating in interesting activities,...

Travel out of the comfort zone


In 2023, travelers expect to find wonder, attraction and excitement through unique and adventurous trips. Up to 88% of travelers want a travel experience "out of their comfort zone" to push their limits according to Booking.com. This trend reflects people's deep concern in the face of difficult and extreme conditions like the COVID-19 pandemic.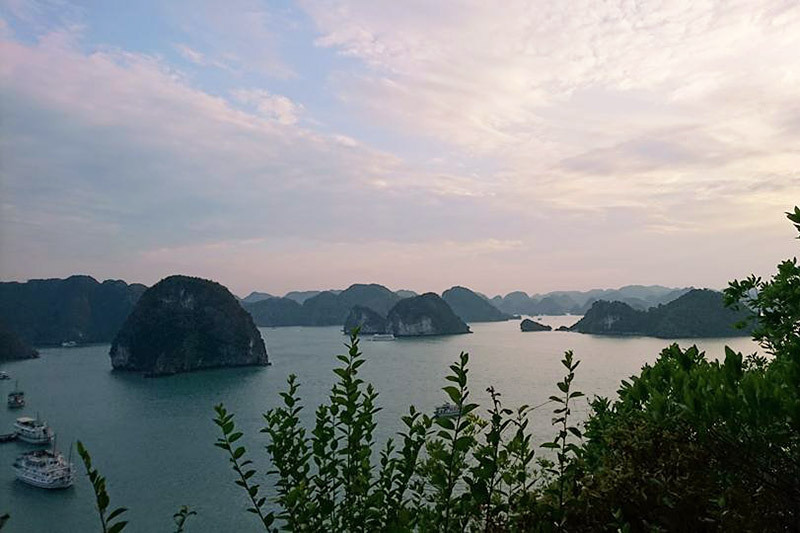 (Beautiful landscape at Ha Long Bay)
Visitors said they want to experience a minimalist life without convenience, temporarily disconnecting from society and away from the pressure of reality. Travelers want to find something interesting outside of their comfort zone, even though it's an experience that most people don't like. 50% of global travelers say they want to experience culture shock, 51% want to visit places with completely different cultures and languages, and 30% want to visit little-known cities, with hidden beauties that have not been discovered and spread on social networks.


Sustainable Tourism

This type of tourism is no longer strange to everyone after the COVID-19 epidemic and it is still a trend in 2023. According to a survey by Vietnam Report, nearly 94% of tourists said they are willing to pay more for eco-friendly services. They accept to Vietnam customized tours by means of transport that emit less emissions, minimize fast food, plastic cups, plastic bottles and prioritize the use of recycled materials.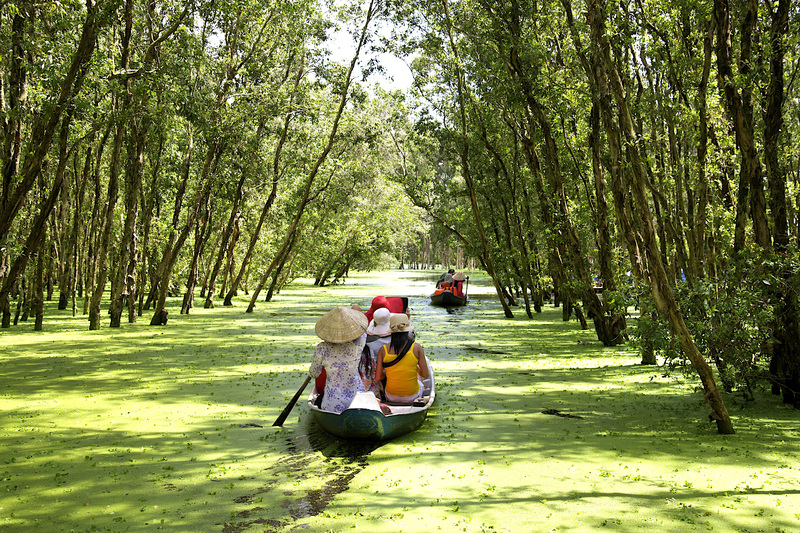 (Rowing through Tra Su Melaleuca Forest in An Giang)


Sustainable tourism is a type of tourism that minimizes negative impacts on the local environment, culture and economy. This builds people's awareness of protecting the environment and local culture, and encourages each person's responsibility to the community. Famous sustainable tourist destinations in Vietnam such as Ha Long Bay, Phong Nha-Ke Bang,... Tourism businesses are also trying to design Vietnam private tours that try to balance tourism development and nature conservation.

Economical travel

It seems that the impact of the epidemic and the economic downturn makes tourists more cautious in spending. According to a survey by Booking.com, about 74% of Vietnamese tourists say they are willing to spend money when receiving commensurate values. About 65% of tourists said they would plan their travel finances more closely by taking advantage of travel incentives, cheap times, novel tourist destinations,...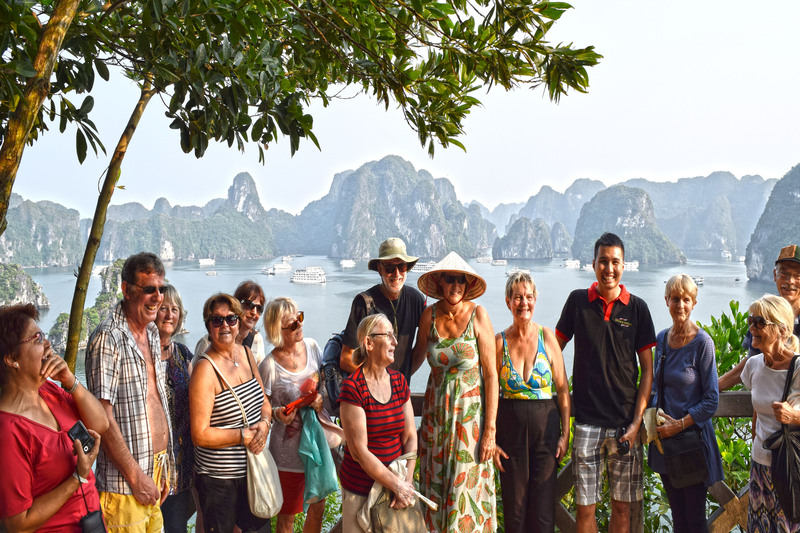 (Foreign tourists come to Vietnam)


Off-season travel is a popular choice of tourists in 2023 to save costs. Tourists will avoid traveling on peak days such as New Year's Day, Holidays, Summer,... This not only helps to optimize the cost of Vietnam customized holidays, but also avoids crowded and squeezed situations. In addition, current customers are actively looking for incentives, discounts, participating in loyalty programs, etc. to save money for their trip, while still ensuring they receive worthy values.




Tourism trends always change over time depending on the socio-economic situation and individual desires of each tourist. Choose a Vietnam customized tour style that's right for you in 2023!