In 2020, Vietnam is honored to officially become one of the host countries of the highest class of single- seater auto racing for the first time. In fact, Vietnam is the third race of this tournament, after Australia and Bahrain. On this occasion, why don't you opt for a Vietnam private tour to visit the striking S-shaped country and enjoy the top race of the world? Here we will give you the dates, fares and further information about Vietnam's first foray into the world of the Grand Prix.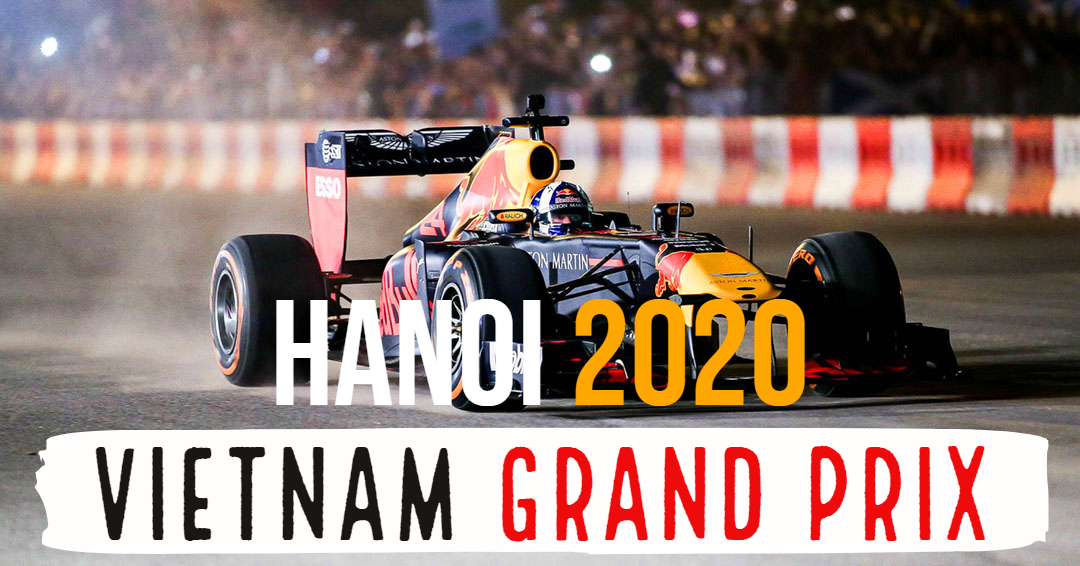 When is Vietnam Grand Prix held?
The Vietnam Grand Prix will take place from Friday 3rd to Sunday 5th of April 2020. The event will be attended by high-octane racing from the well-known names in the sport. Therefore, you should consider booking tickets as soon as possible just in case the fares will soar and there will be no unobstructed- view space. In particular, those purchasing the Hero and Trophy Tickets can appear beforehand, on Thursday 2nd of April 2020. The special offer would offer you a pit walk to check out garages of each team and a guided city tour. Moreover, you can have a chance to take a shot with the reputable trophies of the Grand Prix Championship. Your hospitality tickets will grant you many exclusive accesses during the competition.
For more details, below is the planned schedule of what to expect on the 4-day of ground-breaking event:
Thursday 2nd April 2020 (Pre-Race): As we mentioned above, if you have the Hero and Trophy ticket packages, you will have the right to access the pre-race activities the day before the tournament. You will not only enjoy the unimpeded sight of the team garages but also able to take photos with the crew. Your first day will continue with a city tour in an open-topped cart, offering you an once-in-a-lifetime experience and first-hand view of what F1 drivers will be seeing in the next day.
Friday 3rd April 2020 (Practice Sessions): It will be the first day of official Vietnam Grand Prix. The rehearsal consists of 2 sessions with each session lasting 1 hour 30 minutes. Drivers are not required to attend all 3 training sessions, just attend at least 1 session to prepare for the official race. Specifically, each driver will get directly to the streets to have acquaintance to its different twists. On this day, general admission tickets will grant access and you can sightsee around.
Saturday 4th April 2020 (Qualifying): The heat truly begins on Saturday. 2-day grandstand tickets will permit you to enter from this day onwards, so you can watch the champion from your position and move along the trackside. You may know that this day is for racers in pursuit of the starting point of racing cars on the following day. Therefore, you definitely see the severe and eye- catching competition.
Sunday 5th April 2020 (Main Race) – Everything each driver and team has been preparing for will come to a head-on Sunday, the main race date of the Grand Prix in Vietnam. Every driver will have their position, ranging from pole position to 20th, and each will be vying to get a place on the podium for their team. Of course, this is when the action is at its most intense, so tickets for this day are the most prized of them all.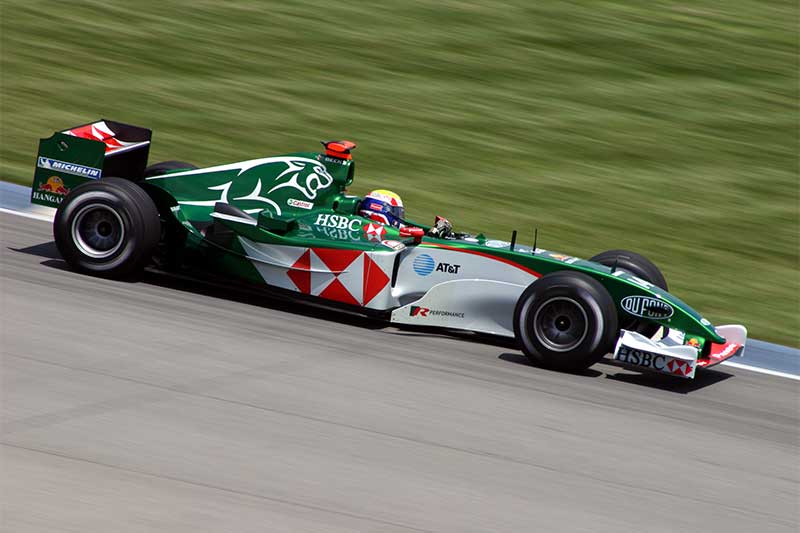 Where is Vietnam Grand Prix taken place?
Vietnam Grand Prix will be organized in My Dinh Sports Complex in Nam Tu Liem District, Hanoi. The total area of My Dinh Sports Complex is 800,000 meters square, which can seat 40,192 people. The race track in Hanoi has a length of 5,565 meters long and the design by a German company to make sure to bring both racers and fans memorable performances. Plus, the circuit consists of 22 turns to test the racers with long straights up to 1.5 km long, so you may see the maximum speed of race cars can reach to 335 km/h (208 mph). The total length of the circuit is expected to be 5.565 kilometers.
How much for the tickets of Vietnam Grand Prix in Hanoi?
Various tickets are offered with different kinds of views, arranged from:
Hospitality Ticket: the most exclusive and luxury ticket type. Hospitality ticket brings business networking opportunity, the chance to reward your most important partners and employees or simply to enjoy a comfortable weekend at the Vietnam Grand Prix with friends and family. 3 tiers - Diamond Suite, Platinum Champions Club and Gold Lounge, bring exclusives like Skydeck, in-suite entertainment, Pit Lane Walk, Starting Grid photo with Trophy, etc. Delicious range of cuisine, superb drinks, and brilliant views with plenty of trackside action in luxurious and comfortable hospitality areas promise to bring you and your partner unsurpassed experiences at the Vietnam Grand Prix weekend!
Grandstand Ticket: provides spectators with the most authentic and diverse vantage points of the very first Vietnam Grand Prix. With prime locations, Grandstand Ticket gives viewers the opportunity to directly observe every single turn and every stunning performance of the world's biggest names. Having separate seats with extremely favorable views, Grandstand Ticket will deliver 3 different types, including: Premium Grandstand, Standard Grandstand, and Unreserved Grandstand. Moreover, this is the type of ticket that true fans of racing cannot miss.
General Admission (GA) Ticket: despite not having seats, GA ticket is the optimal fit for anyone wishing to experience the most prestigious race on the planet at a reasonable price. Furthermore, customers can participate in a full range of exciting and indulgent trackside events such as visiting technology exhibition, attending culinary festivals or experiencing fan-zone entertainment. With two ticket types: General Admission and Premium General Admission will let customers have more options to witness the world's magnificent race.
CATEGORY

TYPE

COMBO

Hospitality

Diamond Suite

1-3 days

Platinum Champions Club

1-3 days

Gold Lounge

1-3 days

Grandstand

Premium Grandstand

1-3 days

Standard Grandstand

1-3 days

Unreserved Grandstand

1-3 days

General Admission

General Admission

1-3 days

Premium General Admission

1-3 days
Please contact us for the price and more details.
What to prepare when coming to Vietnam Grand Prix?
Arranging a Vietnam customized tour seems to be pretty difficult, especially if you are a first-time traveller to this country. In order to have a full-filled Vietnam vacation and admire remarkable performances, please consider preparing these things in advance:
1. Visa and Passport
First of all, you should check your passport and be sure it is valid for six months beyond your travel date to Vietnam and you must have at least one vacant visa page remaining. Besides, you may want to check whether your nationality is eligible for Vietnam visa exemption here.
You also can check further information about Vietnam Travel Guide
2. Transportation
It is hard and pricey for tourists to book a taxi to My Dinh Stadium, especially on special occasions like Vietnam Grand Prix. In fact, car rental services may be considered at a reasonable price and save you a lot of waiting time.
What to do after the race?
Vietnam is a charming country with many stunning landscapes stretching from North to South. Therefore, after blending into the dynamic ambience of the Grand Prix, why don't you take part in a Vietnam tailor-made tour with spectacular destination below? There are two options: five- day trip or ten-day trip and your tour can be customized based on your request. Particularly, these trips include general admission tickets so you won't have to worry about getting them by yourself!
Upon arrival at Hanoi airport, your tour guide and driver will greet you and escort you to your hotel and help with your check-in. Coming to Hanoi, you'll take part in a fantastic city tour with visits to Ho Chi Minh's Mausoleum and his residence; the One Pillar Pagoda, the Temple of Literature and then you'll continue to the Museum of Ethnology. You can spend more time in your Vietnam family tour joining a special street food tour in Hanoi. The food tour experience starts with a visit to one of the local markets in the city to see all different kinds of food that are used for a Vietnamese breakfast, lunch and dinner and to understand more about the daily life of the Vietnamese.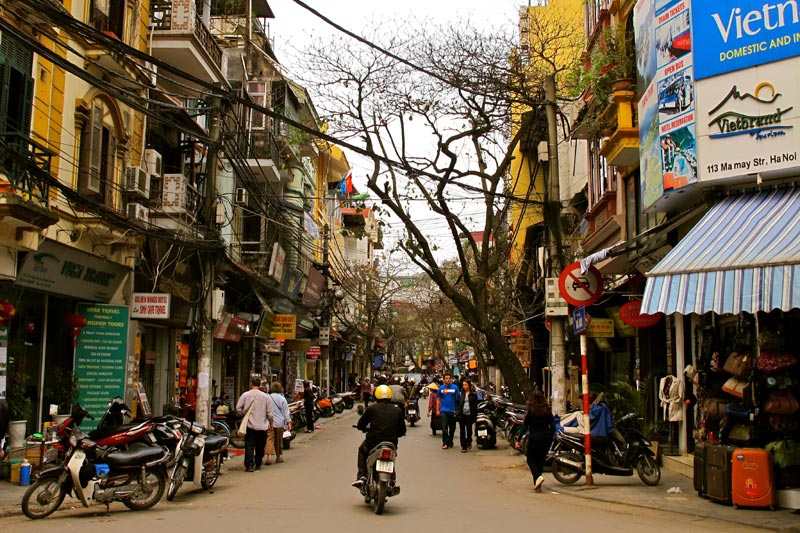 Read more: 7 awesome things to do in Hanoi
Ha Long Bay is not only a precious gem of Vietnam but also one of the World Heritage Sites. This place is where you can journey across the bay on board this Vietnamese-style junk and feasting on fresh seafood bought from local fishermen, visiting one of the gorgeous caves in this area and swimming in the Gulf of Tonkin.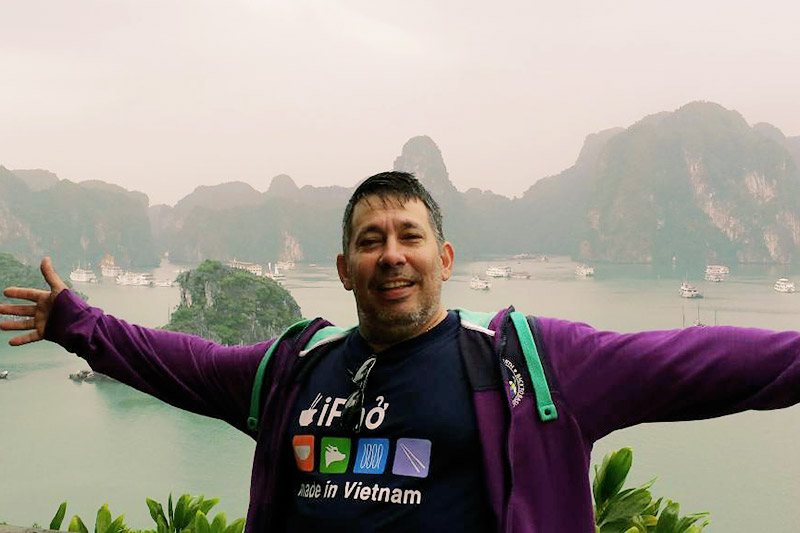 Read more: Top things to do when cruising Halong Bay
Next up, you can take a road journey via stunningly beautiful Hai Van Pass to reach Hoi An. The drive is about 3 hours and you will be awarded an amazing view on top of the pass. You can also visit Cham Museum in Da Nang to learn more about Champa history and culture in Central Vietnam before getting to Hoi An. The riverside town of Hoi An is another UNESCO World Heritage Site in Vietnam and it was a major trading port between 15th and 19th century.
During your time in Hoi An, you can visit My Son Sanctuary for a half-day tour, have a walking tour in the old town to visit some famous attractions. Besides, you can explore the lush surrounding countryside by joining a cycling or farming tour. A full day for you to discover the tranquillity of the ancient town would be a great idea.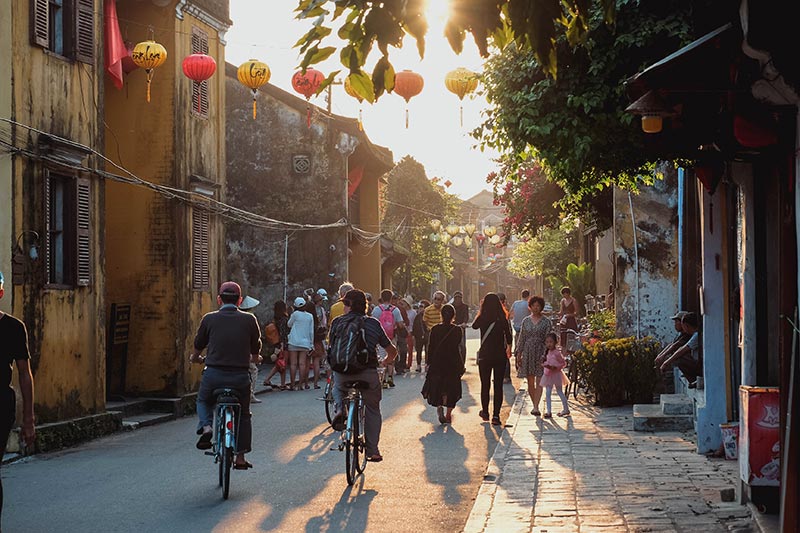 Read more: Hoi An was named as the best city in the world of 2019
Ho Chi Minh is a bustling place and famous for modern office skyscrapers, oriental style pagodas and food stalls along the street. You can take a tour around Sai Gon for a visit to the 19th century 'Notre-Dame' Cathedral, the beautiful Central Post Office which are fine examples of classical French colonial architecture. Continue with a tour of the former Presidential Palace (Reunification Palace), now preserved as a museum and finish the day by visiting the War Remnants Museum and the bustling Ben Thanh Market. In addition, you can have a chance to stop by the incredible Cu Chi Tunnels. The Cu Chi Tunnels are an underground labyrinth of passageways, used by the Viet Cong during Vietnam War. Those inclined are invited to crawl through selections of the tunnels to better understand what life was like for the Vietnamese soldiers during wartime.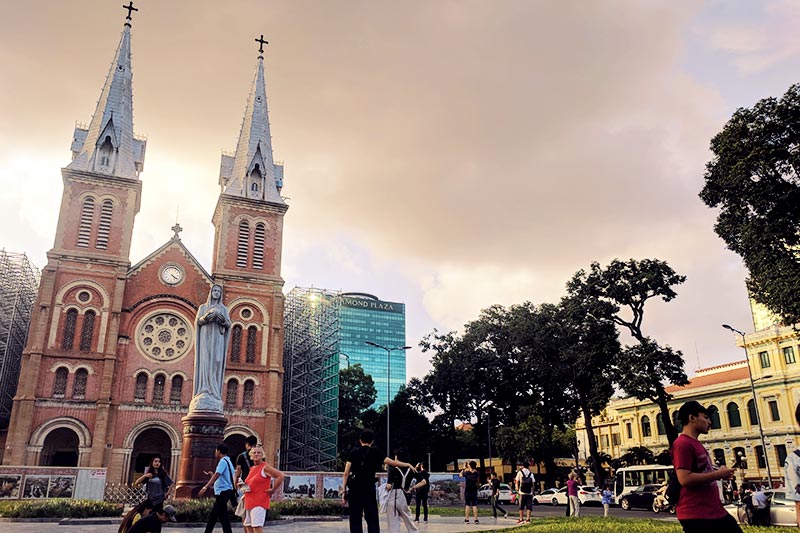 Mekong Delta is another recommended destination. This place not only produces paddles but also mesmerizing global tourists. After breakfast, you can take a boat trip to the Cai Be Floating Market, stop by riverside villages and meet the locals. Along the way, you are free to come by a candy factory and orchard garden, where you have an opportunity to listen to traditional music. Then, it's time to enjoy a relaxing lunch at a regional restaurant, cross the river by motorized boat to visit some fluvial islands and explore the countryside by bicycle. In the next morning, we can go downstream to Cai Rang Floating Market and admire the beautiful sceneries and blend into the daily activities of the locals who live along the Mekong Canals.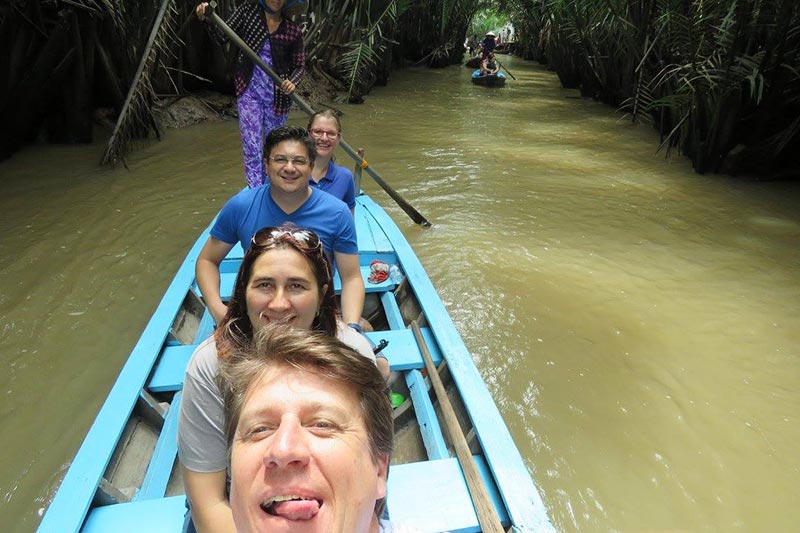 See tours:
Absolute Vietnam Holidays 15 days
Fantastic Vietnam - Myanmar Holiday 20 days