Deemed to be one of the most fascinating sacred countries, Cambodia is home to a wide range of must-visit places which can offer you many options to blend into Khmer culture. Before planning for a Cambodia customized tour, why don't you take a look at our exclusive list? This list is packed with all stunning places that locals highly recommend to help you have a fulfilled Cambodia family tour.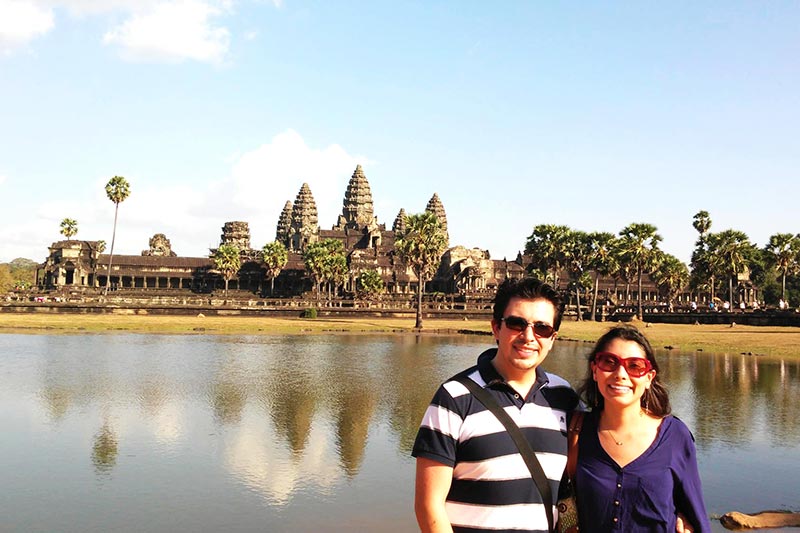 Angkor Wat
First things first, it is a huge mistake when you do not begin with a trip to Angkor Wat- the symbol appears on Cambodia national flag. Angkor Wat is considered as the largest religious building in Guinness Book of World Records as it covered the area of approximately 1,626,000 m2. And more importantly, it is a most- favored place of worship and sits at the centre of Khmer national pride. When you enter the main gate, you can easily see numerous stones of Angkor Wat which were carved with high-class craftsmanship to depict historical events and stories from mythology. In case you may not know, beside the fact that Angkor Wat was constructed as a Hindu temple dedicated to the god Vishnu, a large number of scholars suggest that Angkor Wat must have existed primarily as a tomb. The reason behind this theory is that the orientation of this temple is the West – which is unusual since similar temples in the region are directed towards the east and the west is, symbolically, the direction of death. Angkor Wat is not only a historical place with a myriad of relics and artifacts but also a major tourist attraction. Paying a visit to this place, tourists can admire the splendid beauty of the temple and acquire a deeper understanding of Khmer Empire as well.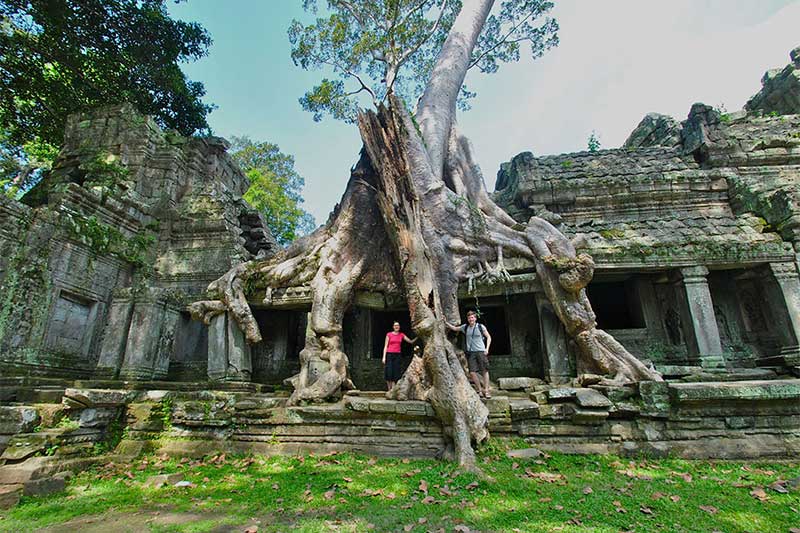 Read more: Top bizarre things you can do in Siem Reap, Cambodia
Mondulkiri
If you are a nature lover, be sure to have Mondulkiri in your Cambodia travel package. Mondulkiri is an eastern province of Cambodia with the lowest population density, so you can experience the majestic scenes which are totally obscured from the hustle and bustle of cities. Coming to this place, you can soak in the natural beauty with dense forest mountains, majestic waterfalls and lush green steppes. Mondulkiri is also home to many minority ethnic groups like the Bunong people, who have inhabited the rugged region for generations. Therefore, you can try to have some chit-chat with them to know more about their customs and traditions. You even challenge yourself a bit by going camping in the forests or trying to find some rare flora and fauna. It is also home to various endangered species.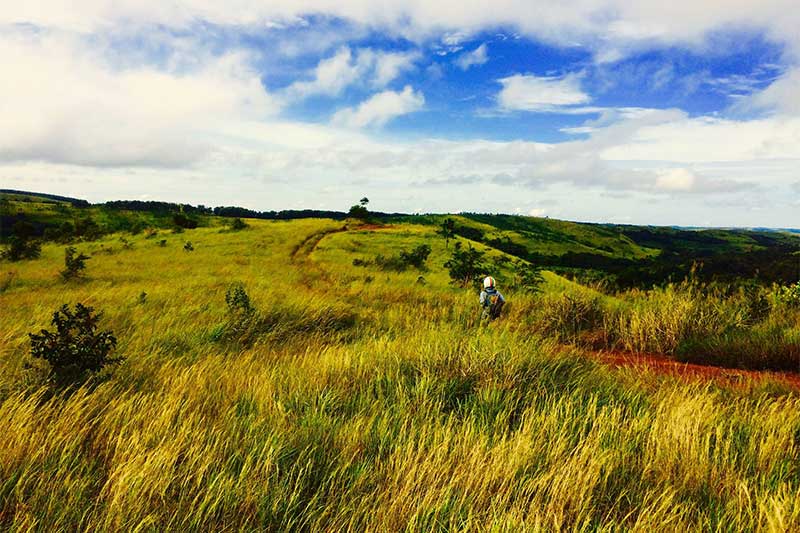 Prasat Preah Vihear
Preah Vihear Temple is very sacred. This temple is listed by UNESCO as a world heritage site and is located near the Thai border, so in the past the temple had a dispute between the two countries and was finally recognized by the world as Cambodia. So far, Preah Vihear temple is listed as must-visit destination when tourists having Cambodia private tour. In particular, the temple was built in the early 9th century to worship Shiva. The relics found in this province show that this area was an important settlement of the Khmer Empire in the 12th century. Currently, the temple has a unique and elaborate architecture: Banteay Srei style temple architecture with extremely sophisticated sandstone sculpture. Plus, the temple has many statues and reliefs on the walls forming religious figures. Visitors tend to come to admire the talents of the ancient sculptors and pay homage to this sacred temple.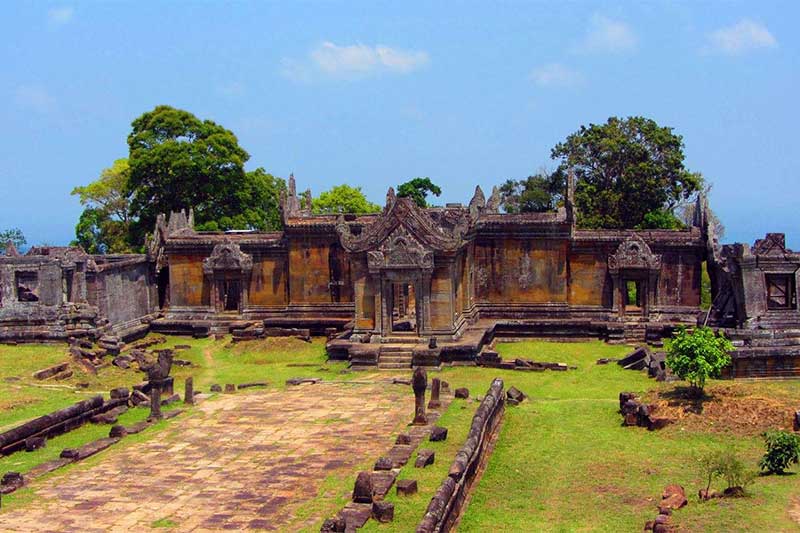 Read more: How to opt for public transport in Cambodia?
Koh Ker
Forgotten for nearly millennia in the middle of a deep forest, Koh Ker is one of the farthest temples in Cambodia. In fact, Koh Ker is the name of a relic in the Angkor ruins complex. Located 100 km from Siem Reap, Koh Ker was the capital of the Khmer empire between 928 and 944 AD. Despite being short-lived, Koh Ker is known as a spectacular structure with ancient glory. Stopping by this place, don't forget to visit Prasat Thom temple, whose shape similar to a 30 m high pyramid surrounded by a forest. Besides, you can observe an impressive sculptures - Giant Garuda statue (a mythical creature half human and half bird). For nearly a millennium, Koh Ker has been one of the most remote and hard-to-reach temples in Cambodia, so having this site on your list is a wonderful way to discover Cambodia on your own way.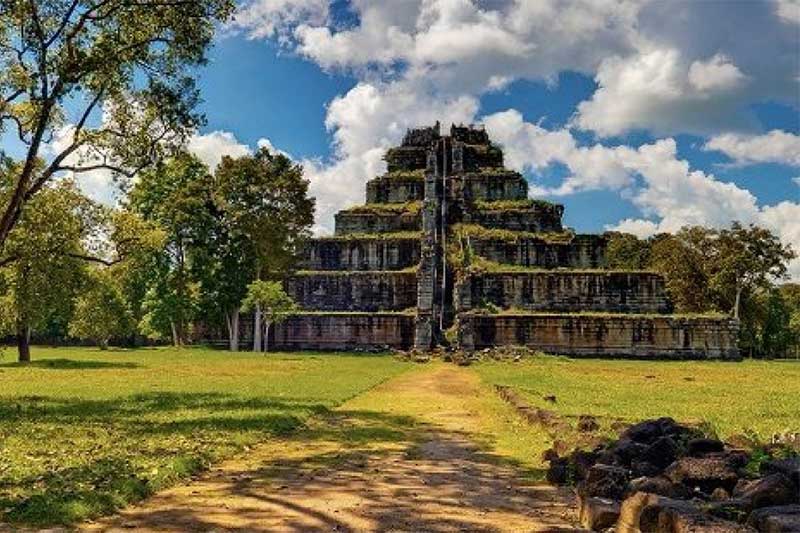 Read more: Top frequently mispronounced placed in your Cambodia private tour
Phnom Kulen
When you do research about Cambodian culture, Phnom Kulen is Cambodia's most sacred mountain. Situated in Siem Reap province, this area becomes crowded by locals during national holidays and religious festivals. It is fascinating that Phnom Kulen is home to a majestic Buddha statue that sits at the mountain's peak. At this position, you also can have a panoramic view of waterfalls, remote temples and the river of a Thousand Lingas. Especially, the further you go, more gems you can uncover. In the bank of the river, you can find many ancient carvings on the stone which reflect starkly Cambodia's good old days.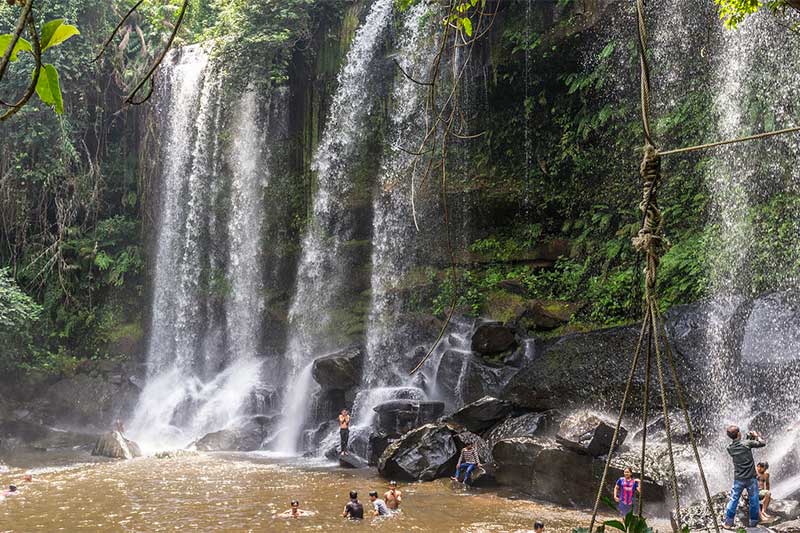 See tours:
Cambodia - Vietnam Highlights 15 days
Best Indochina Family Tour 21 days