Having a Cambodia private tour, you are free to explore a host of breathtaking sites like the ancient Angkor Wat or Angkor National Museum. However, Siem Reap (Cambodia) has so much more to offer beyond these gems. Coming to this place, you can try some adventurous activities such as jumping from vertical waterfalls or moving around the cabins hanging on the treetops. In addition, you also can try some eccentric places in your Cambodia customized tour. What are they? Let's started with our list below.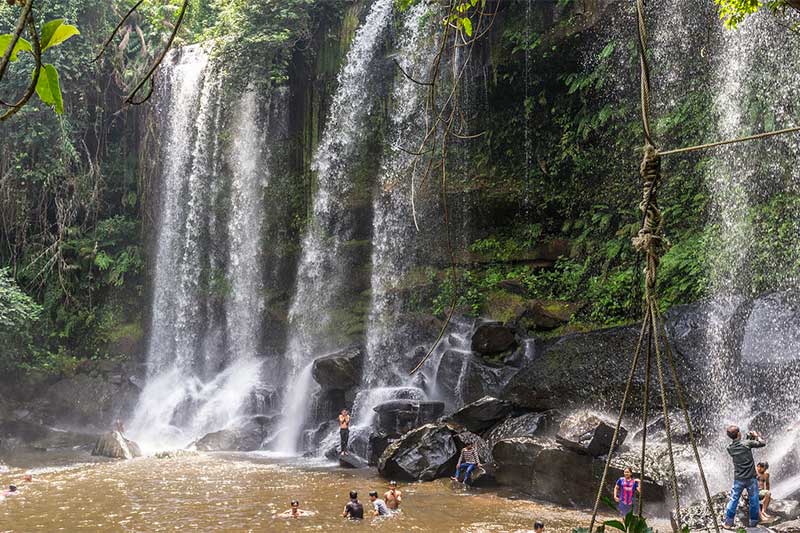 Visit the floating village
Tonlé Sap Lake is located in the vicinity of Siem Reap. Therefore, if you plan to pay a visit to Siem Reap, don't forget to come by a national acclaimed floating village in Tonlé Sap Lake. Throughout the year, the floating village on the water is packed with many regional inhabitants. As a visitor, you can hire a boat trip to sail through these local villages. Trust me, you would be surprised by the whole scene here. Every daily activity ranging from buying foodstuff to going to school are taken places literally on the lake's surface. In particular, this lake is a prosperous habitat for endangered species and marine creature, so you may have chances to get closer to nature.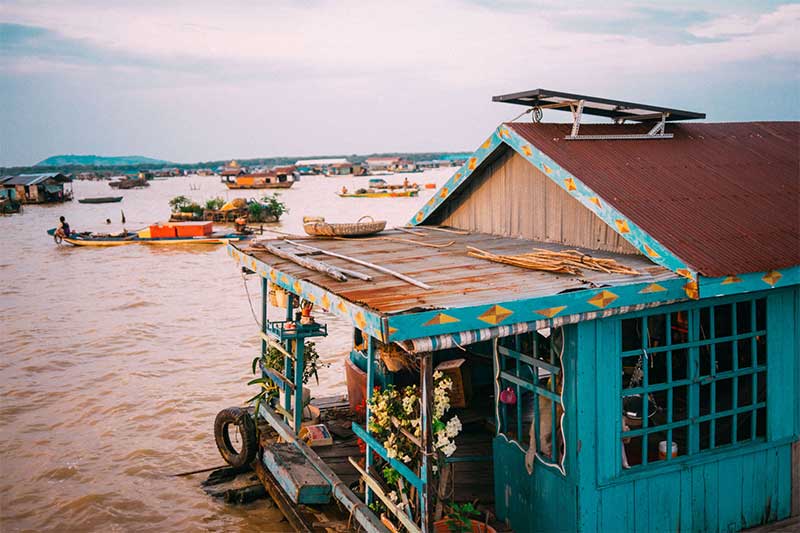 Read more: Cambodia or Myanmar: Which country you should you go to?
Unwind with Kulen
Phnom Kulen is not only considered as a sacred mountain in Cambodia but also an attractive destination at weekends and during festivals. All you have to do is participating in a Cambodia family tour which includes this magnificent site. Stretching over 13 km towards the Angkor Delta, Phnom Kulen is home to a range of historical relics and ancient carvings. One of the most notable attractions is the Kbal Spean archaeological site. Located in the western region of the Phnom Kulen mountain range - Kbal Spean, also known as the 'River of a Thousand Lingas', with a carved sandstone dome with many sculptures from the 11th and 12th centuries. The verses and myths engraved here are divided into three elements illustrating the Hindu Trinity deities: Lord Vishnu, Lord Brahma and Lord Shiva. Moreover, since most of the area in Phnom Kulen is still intact, visitors can spend their time to acquire a deeper understanding of Khmer culture. Plus, rainforest-cloaked park here is an ideal place with several astounding waterfalls for you to escape from the hustle and bustle.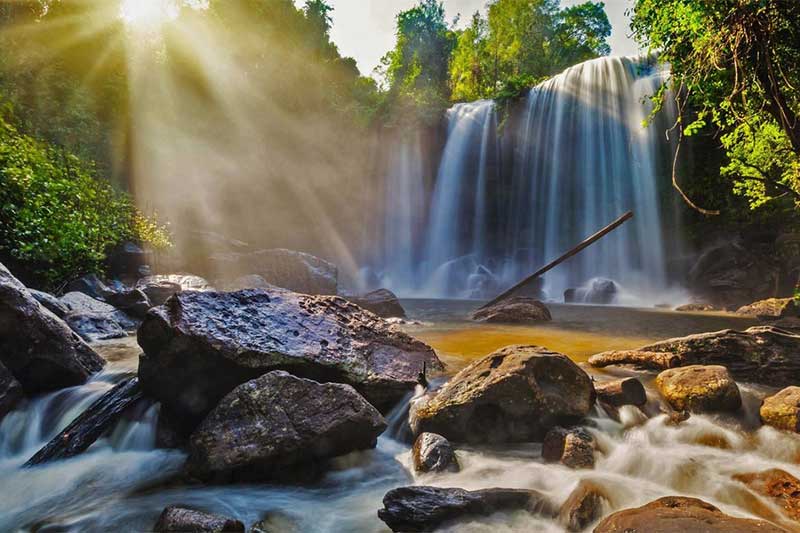 Read more: How to opt for public transport in Cambodia?
Have fishy feet
If you want to have a once-in-a-lifetime experience, you can plonk your feet in the water which is full of flesh-eating fish. It sounds weird and a bit scary but in fact, using these little fish to massage and relax is a common way to soothe their stress. Visitors will be foot bathed in fish tanks, these small fish will massage them by nibbling your dead skin. Each visitor only has to pay $3 to get the fish to a massage for 20 minutes. This type of service has become quite popular for tourists visiting Angkor Wat and the silk-soft feet are worthy.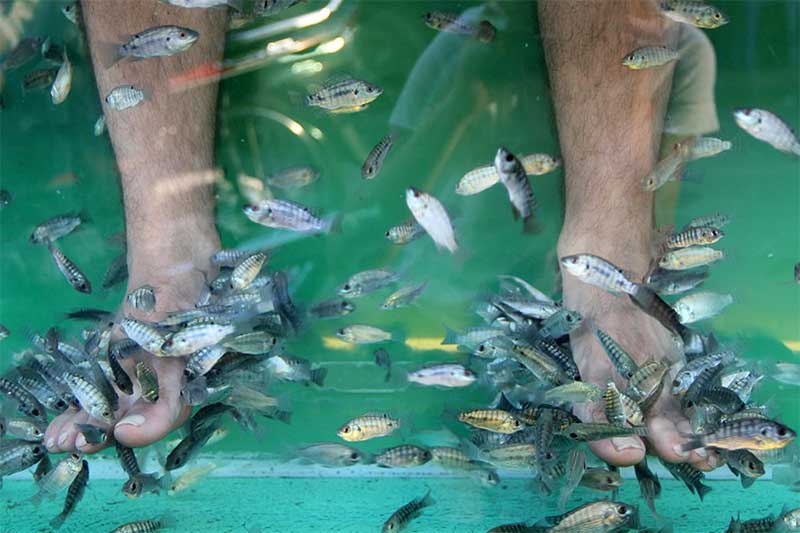 Read more: 8 best must-try activities in Siem Reap, Cambodia
Know more about landmines
Cambodia Landmine Museum is opened to fund the programs to set Cambodia free from the landmines left during the war, which still litter the country until today. The museum displays a wide range of war weapons, tanks and landmines that have been recovered from various parts of the country. Mine Museum Cambodia is one of the famous museums in Cambodia that visitors should not miss broadening their horizons about Cambodia in the past.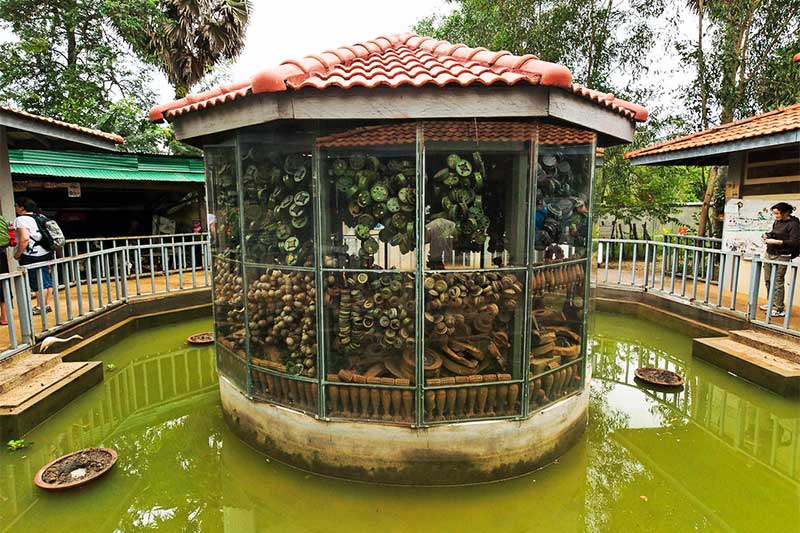 Meet some bees in your Cambodia travel package
There are a lot of Cambodia tailor-made tours which offer you a visit to giant bee farms. Coming to such places, you can observe various kinds of bees with different temperaments. Also, you may learn how to produce bee wax or handicraft honey from beehives. Sounds fascinating, right? Moreover, the tour might take tourists to these nearby local villages where you can know more about dying tradition or the process to make tofu, palm sugar or rice noodles.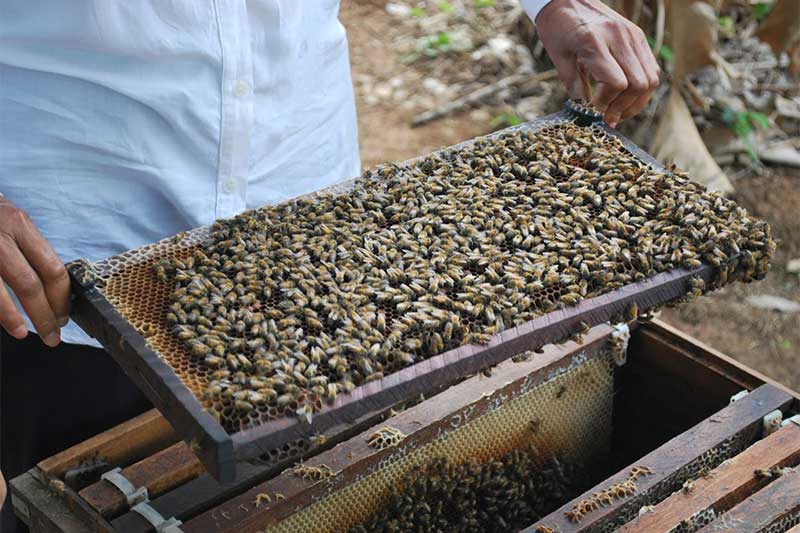 Challenge yourself with a motorbike
Instead of hiring a car for your city tour, why don't you try to be more adventurous with a motorbike? Rent a motorbike (or even a bike) and you are good to start your half-day tour around Siem Reap's tranquil countryside. You can stop by Angkor Wat - a symbol of Cambodia, the country's prime attraction for visitors and Angkor Thom - the last and most enduring capital city of the Khmer empire. Not far from these sites (about one kilometre east of Angkor Thom) is Ta Prom, which is one of the most visited complexes in Cambodia's Angkor region with many breathtaking views and gorgeous landscape. Let the adrenaline rush into your blood and the wind flows through your hair when you ride a bike. It's definitely an interesting experience. If you want more, you even can take a week-long trip across Cambodia with your bike.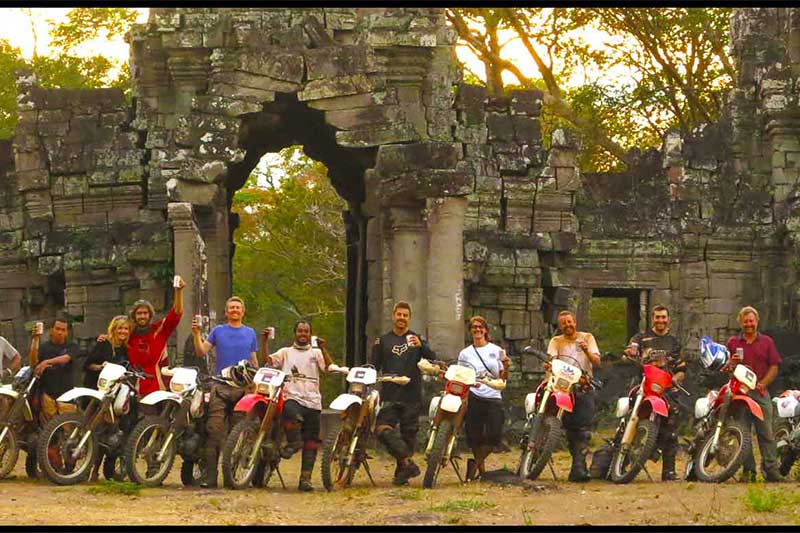 Eat a tarantula
It is a big mistake to not mention one of the most unique dishes in Cambodia- Tarantula. In this country, the tarantula is known as an edible food which is rich in protein. In fact, you can easily meet many bowls full of fried tarantula at Siem Reap's markets. If you feel not good, just ignore it. But, if you want to dare yourself by taking some, you may addict to tarantula's taste. The hairy arachnids are deep-fried in chilli and a variety of seasonal spices, so they have its exclusive flavor with a bit crunch. This texture can mesmerize you through a bite and make you never forget.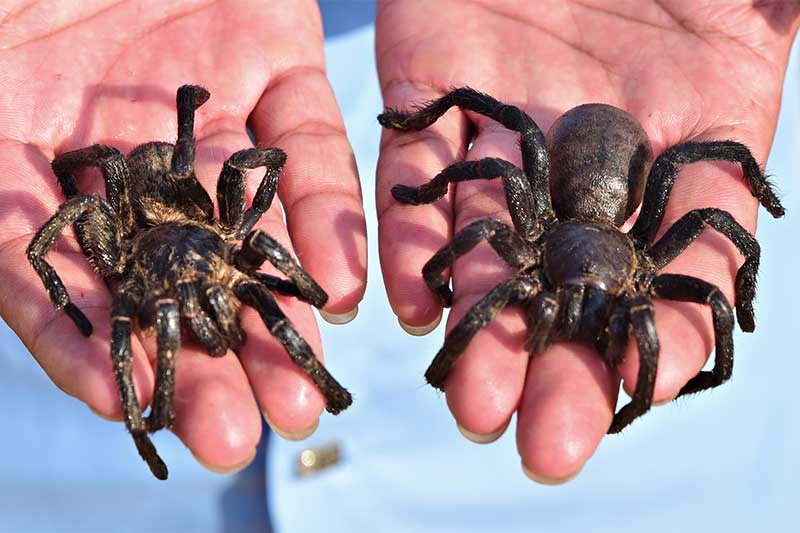 See tours:
Heritage Tour Vietnam - Cambodia 13 days
Luxury Indochina Tour Thailand - Cambodia - Vietnam 20 days