More than a trip to explore nature,
trekking gives young people the feeling of experiencing, conquering and overcoming their own limits
. In
Vietnam Private Tours
, Northwest Vietnam is an ideal place for trekking because
it possesses beautiful climbing routes with majestic landscapes
. If you are looking for an attractive trekking destination, please immediately refer to the 6 places in the article below!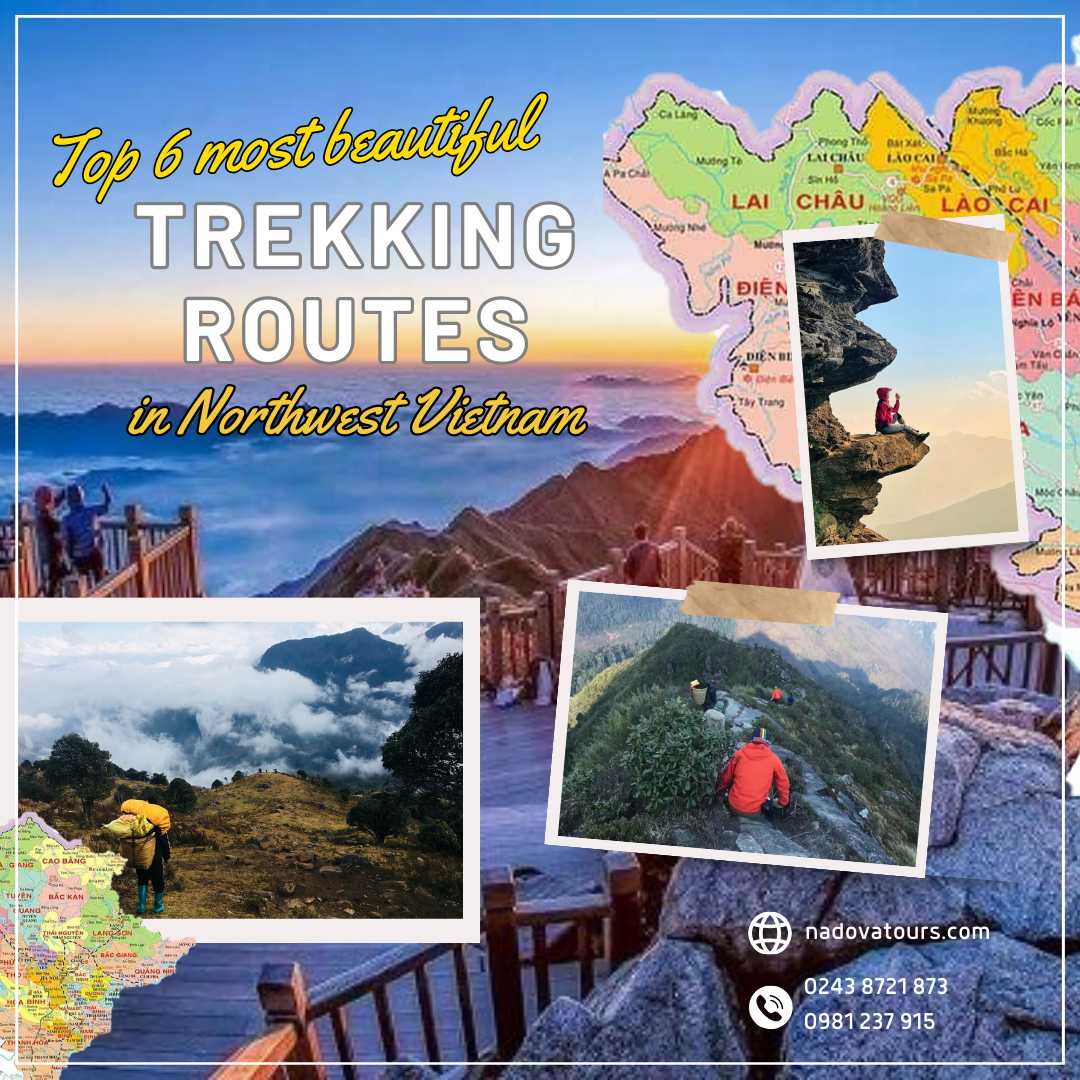 1. Fansipan – Roof of Indochina

Location: Lao Cai (about 9 km southwest of Sapa town)
Altitude: 3,143m (Highest in Indochina)

Fansipan is known as the roof of Indochina with a height of 3,143m. Normally, the time to conquer this place will be 2-4 days. The route starting from Tram Tom is a popular choice for those who go trekking Fansipan for the first time, because most of the path is trails and the terrain is less steep. After conquering the roof of Indochina after a long walk through the forest, visitors will feel extremely wonderful and proud.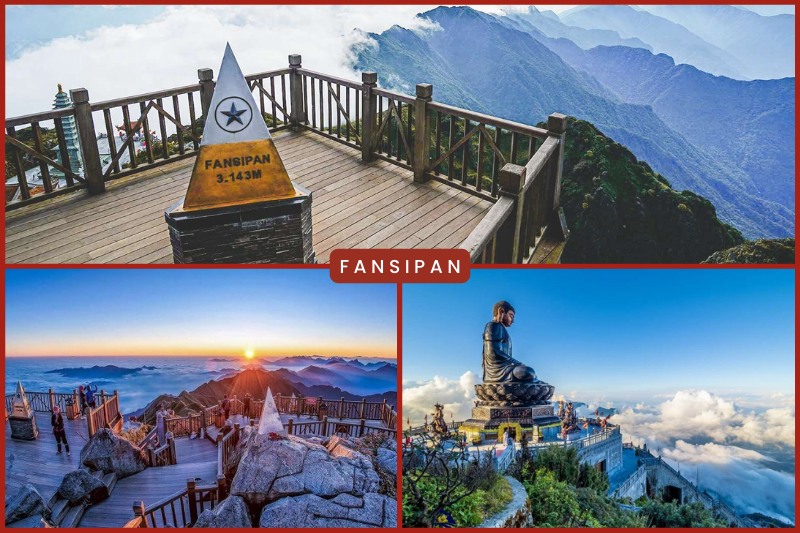 (Fansipan - Roof of Indochina in Vietnam)

On the journey to conquer Fansipan, you will admire the extremely rich ecosystem. At an altitude of 2,400m, you will hunt for floating clouds. When reaching an altitude of 2,963m, there will be a milestone marked by the French in 1905. At this time the sky is clear, blue and the air is cold. When you reach the highest peak of Fansipan, you can enjoy panoramic views of the beauty of Hoang Lien Son mountain range and Muong Hoa valley.

2. Bach Moc Luong Tu - Dawn in the clouds

Location: Natural boundary of Lai Chau and Lao Cai provinces
Altitude: 3,046m (4th highest mountain in Vietnam)

The interesting thing about Bach Moc is not the destination but the whole journey, from the wildness of Hoang Lien forest to the magic of the majestic mountains. Currently there are two routes to conquer Bach Moc Luong Tu: starting from Sin Suoi Ho commune (Lai Chau) or from Sang Ma Sao commune (Lao Cai).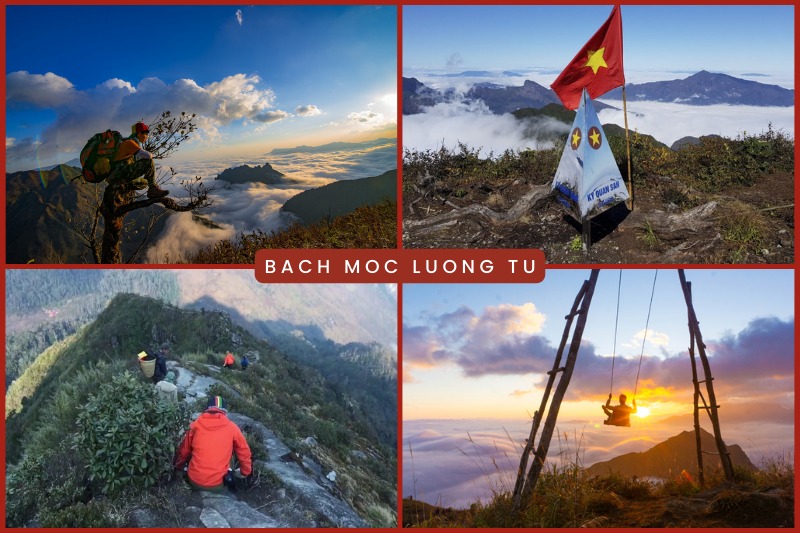 (Bach Moc Luong Tu - Dawn in the clouds in Vietnam)

To reach the top of Bach Moc Luong Tu, you have to go through a distance of approximately 30 km of forest and mountain roads, with many steep sections that are quite a challenge for amateur climbers. The best time to enjoy this amazing natural scenery is at sunrise and sunset. That's when the sun peeks out between the floating clouds, creating a paradise-like scene.
3. Ta Xua – Dinosaur spine
Location
: Son La
Altitude
: 2,865mm (10th highest mountain in Vietnam)
Ta Xua is known for i
ts 3 peaks
, including the peak with the Vietnamese flag (2850m high); The top has an old flagpole from the French period and a "dinosaur spine" top. To conquer the northern trekking destination called Ta Xua at
Vietnam Customized Tours
, visitors not only
need to prepare with good physical strength but also have high determination
, because this road is quite difficult and dangerous.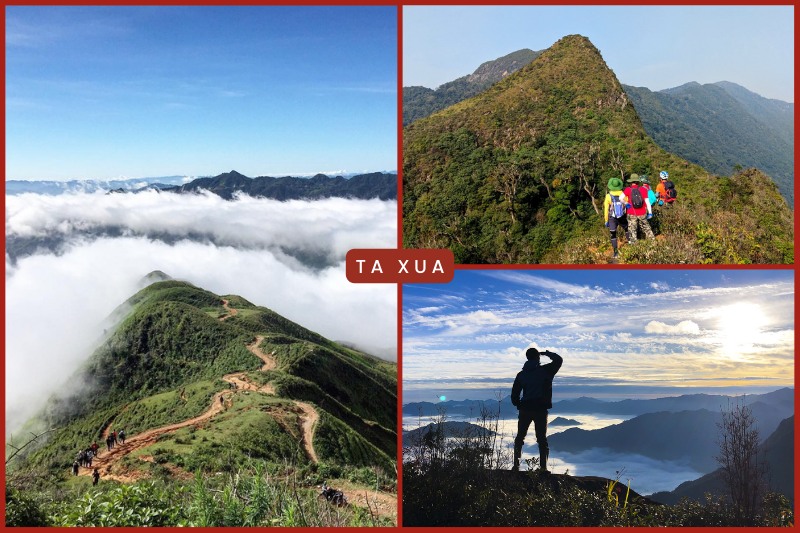 (Ta Xua- Dinosaur spine in Vietnam)

The appropriate time to conquer Ta Xua is from November to April next year. At this time, the weather is dry, no rain, and the road is not slippery, so the rate of hunting concentrated, thick and beautiful clouds is very high. In particular, this is also the season of flowers such as mustard flowers, plum flowers, peach blossoms, wild sunflowers, etc.

4. Nhiu Co San - "Glass" forest

Location: Lao Cai
Altitude: 2,965m (9th highest mountain in Vietnam)

Nhiu Co San means "Buffalo horn", because when we look at Nhiu Co San from afar, we will see two peaks pointing out and bending like a giant buffalo horn. Nhiu Co San is famous for the Glass Forest when everything is covered with a thin layer of ice. From dew drops on branches, to leaves and flowers of all colors. This scene will make you feel like you are in a fairy tale.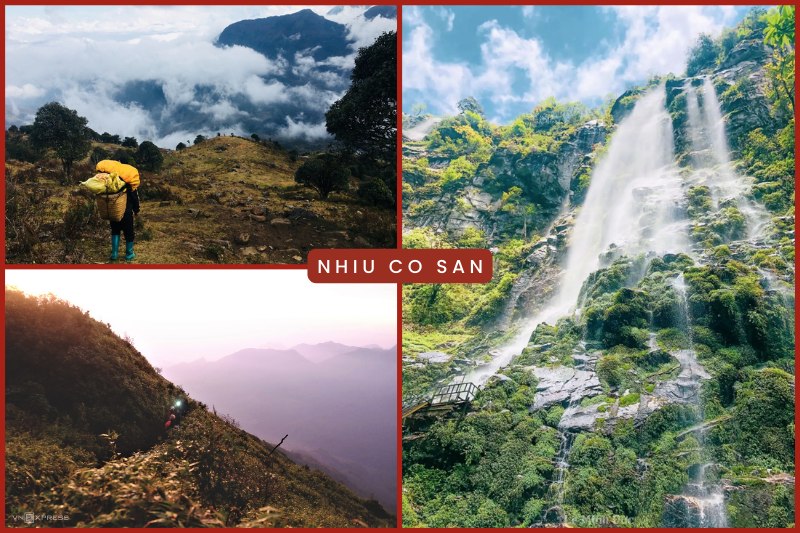 (Nhiu Co San - "Glass" forest in Vietnam)

For trekkers, Nhiu Co San can be considered a big challenge. The characteristic of this road is that it has complex terrain, streams covered with moss, making it easy to slip. However, Nhiu Co San is a mountain peak that arouses a lot of curiosity among those who like to explore because of its majestic scenery and the ability to view Bach Moc Luong Tu peak, Ngu Chi Son peak or Lao Than peak nearby.
5. Pu Ta Leng - Rare primeval forest in Vietnam
Location
: Lai Chau
Altitude
: 3,096m (2nd highest mountain in Vietnam)
Pu Ta Leng is known as
"the second roof of Indochina"
with an altitude of 3,096m, just behind Fansipan peak. This place is still intact as
a primeval forest
. Therefore, it carries with it a beauty that is both majestic and wild, making everyone captivated. In particular, in Putaleng, there are also
ancient azalea trees blooming on the green background of moss and lichen
, creating a unique and dreamy beauty for that mountain peak.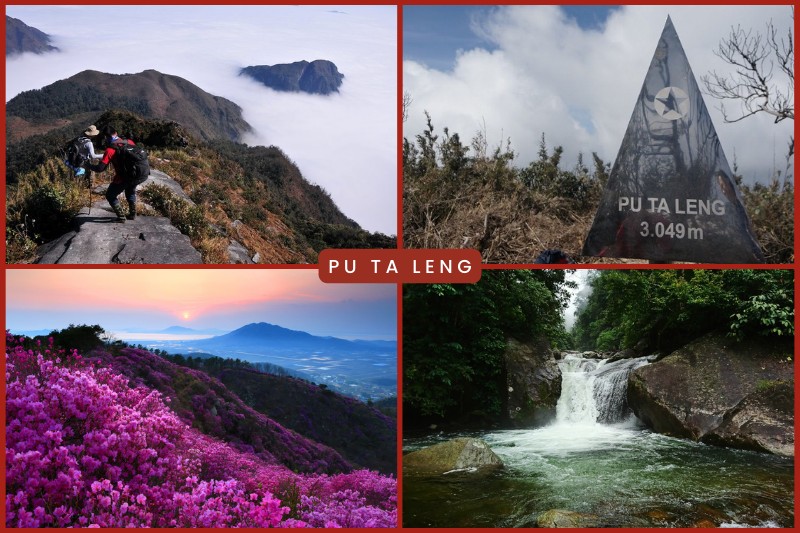 (Pu Ta Leng - Rare primeval forest in Vietnam)
However, conquering this route is
not a simple thing
. Tourists must have certain experiences and skills to ensure safety on their
Vietnam Private Tour
. In particular, for convenience in the journey to conquer Pu Ta Leng, you need to
ask a local person to accompany you on this journey
. The most ideal time is around
March - May
. At this time, azalea flowers bloom throughout the mountains and forests.
6. Lao Than - Roof of Y Ty
Location
: Lao Cai
Altitude
: 2,826m
Lao Than has an altitude of 2,826m - a perfect location for cloud hunting and this is also the mountain known as the roof of Y Ty. Although not as majestic as Fansipan, Lao Than is
famous for being an ideal cloud hunting spot in the Northwest mountains
. On the journey to conquer this road, you will witness and experience many natural scenery and people here.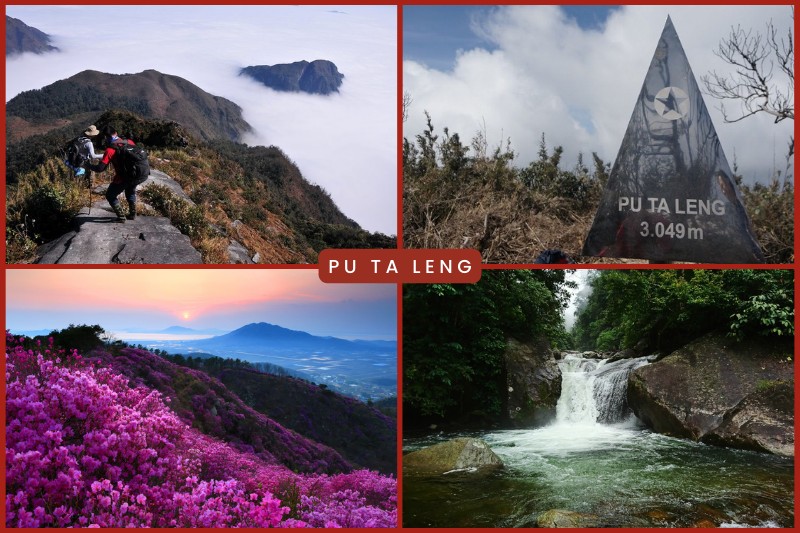 (Pu Ta Leng - Rare primeval forest in Vietnam)

The ideal time to go to Lao Than is from June to September, this season is suitable for the "cloud hunting" journey. Lao Than peak is also known as the place where the sun rises earliest and "goes to bed" latest in Y Ty. Therefore, welcoming the sunrise and sunset in Lao Than is an experience that those who love to explore always desire.
Each trekking route has its own beauty and attraction. For those
who like to explore and adventure
, you should not miss one of the 6 most beautiful trekking routes in the Northwest. Even if
you have enough determination and will
, we believe you will successfully conquer these peaks. Join
Vietnam Customized Tours
now to capture the most wonderful moments for your youth!