When coming to Vietnam, travelers are likely to opt for metropolitan areas like Hanoi or Ho Chi Minh City. However, let try other must-visit destinations in Central Vietnam for your next Vietnam private tours. From pristine coastline and sandy lagoons to ancient town with plenty of mouthwatering cuisines, you definitely will feel excited with valuable experiences. Below are our pick of striking places in Central Vietnam for both first-time travelers and regular tourists.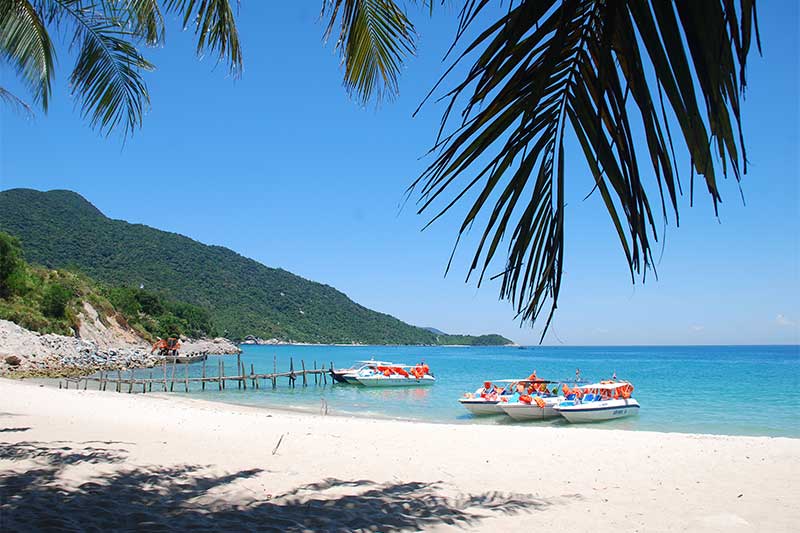 1. Da Nang Beaches
If you are the beach- lovers, Da Nang must be your first choice in Central Vietnam. As the coastal city located nearby East Sea, Da Nang is famous for many kilometers of white-sand beach and emerald water. You also can see the grandeur of mountains which are beyond the horizon. The North part of Da Nang consists of Xuan Thieu Beach and Thanh Binh Beach (One kilometer long). Both are the best options for you to relax after hectic days with a great number of outdoor activities. Far from these major beaches, there are smaller scattered coasts which make this place become "one of the most attractive beaches on the planet" (according to Forbes magazine). The South part of Da Nang encompasses Pham van Dong Beach, My Khe Beach, Bac My An Beach and Non Nuoc. It is certainty that the beaches in Danang can satisfy your demands. Want to have a look at breathtaking views? Just have a stroll and feel a lovely sensation on your bare feet. Want to blend into the beaten track of the locals? You can find a stall and hear people talk about their daily lives. If you want more challenges, you may love trying scuba- diving or snorkeling. Day trips are usually combined with paying a visit to Linh Ung Pagoda or towering over from the top of Monkey Mountain. All locations create a miracle tourism complex, so you will have a memorable adventure when staying here.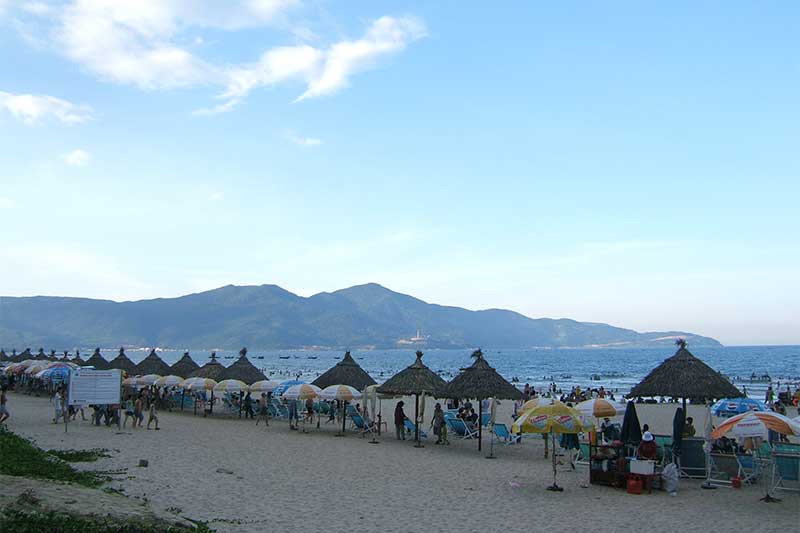 2. Hoi An Ancient Town
Hoi An is known as one of the UNESCO World Heritage with many breathtaking views and scrumptious cuisines. This place also attracts tourists by traditional customs and festivals which make them want to stay longer. The most unique feature here is the ancient town constructed for long time ago. There are many ancient concrete walls covered by yellow painting and quaint patterns alongside walking streets. Hoi An also has colonial houses with simple structures or lots of wooden bridges over canals that make the best background for your shots. You could stroll along the streets in the early mornings and take some random photos, you will be surprised by these gorgeous pictures. In addition, you may have a chance to witness the Silk Lantern Festival in Hoi An Old Quarter with a sky full of vivid lanterns. This place also seduces foodie by many savory dishes which made by skillful of local people. If you still hesitate, you could experience through Vietnam customized holidays by yourselves.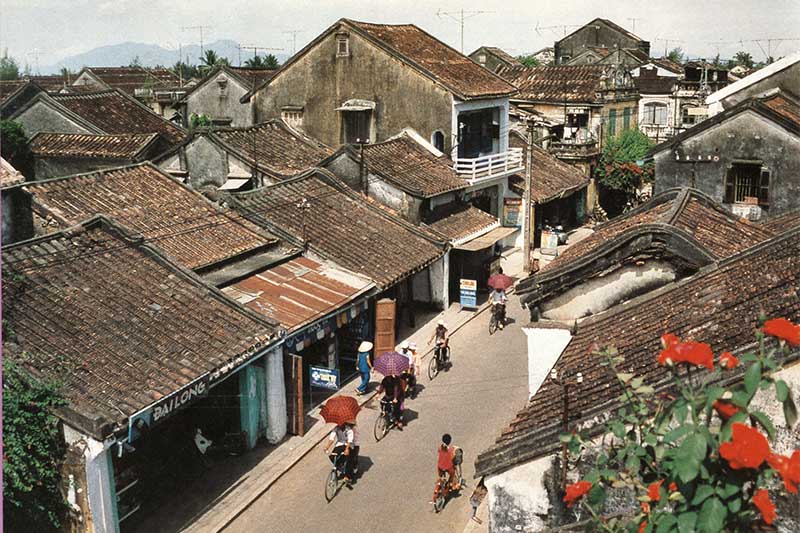 3. Phong Nha Cave
Another UNESCO World Heritage Site is the Phong Nha Caves of Phong Nha-Ke Bang National Park. This is one of Asia's most spectacular karst rock formations. The Phong Nha Cave complex is ever- changing till now with many new caves are discovered each year. Located in Quang Binh Province, Phong Nha is the ideal destination for visitors who want to immerse into nature. Just sitting on the wooden boat down to Son River, tourists can take part in the fascinating trip to explore this surreal place. The intrusion of rainwater into limestone has caused a sharp cut in the mountains blocks, forming diverse terrain and rare stalactite system. Along with Phong Nha cave, there are numerous masterpieces formed by creation with countless strange and fascinating images which are beyond your imagination. The optimal trekking season is February to May. Between September and November, the flood can make some caves unapproachable, while during the dry season (February to August), some streams can dry up. One word to note, the caves can be cool even during summertime of year, so make sure that you bring warm apparels.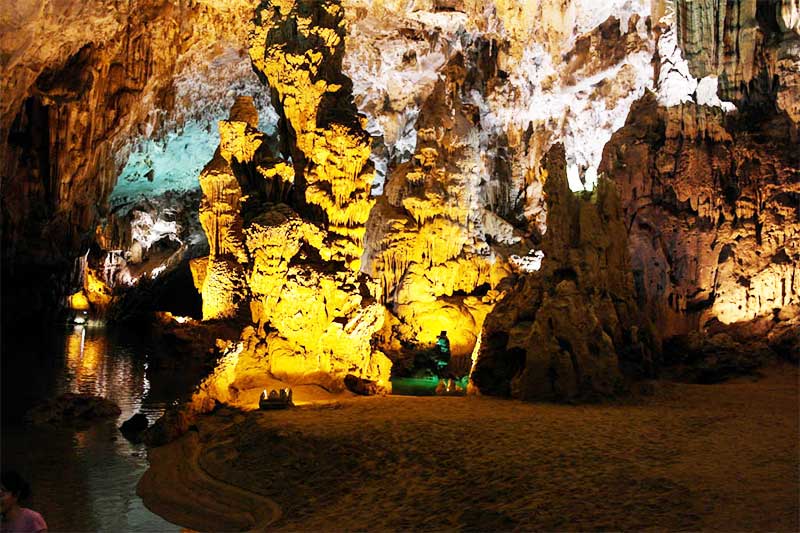 4. My Son Ruins (My Son Sanctuary)
To commence with, this nice spot is absolutely separate from other places in your tour in Vietnam. My Son Ruins (or My Son Sanctuary) is a remarkable architectural collection that developed over a period of ten centuries. It presents a vivid picture of spiritual and political life in an important phase of the history of South-East Asia. This ancient site is located in Duy Xuyen district, Quang Nam province. My Son is actually an old set of temples and fortresses has been attached to the "ruins" tag through natural decay along with bombarding during the Vietnam war. These survive relics contain historical value and assist tourists to know more about Vietnamese culture through ages. In addition, the collection of orange brick structures, towers and alters which is incredibly lush and scenery creates a calm ambiance. For further information, plenty of archaeologists, historians, and other scholars in the 19th and early 20th century carried out investigations recorded the significance of the site through its monuments. You can observe exotic beauty through the complex of more than 70 temples and towers. These structures reflect starkly architectural and sculptural style of Champa kingdom and Hinduism. It is undeniable that the authenticity of My Son in terms of design, materials, workmanship, and setting continues to support its outstanding universal Value.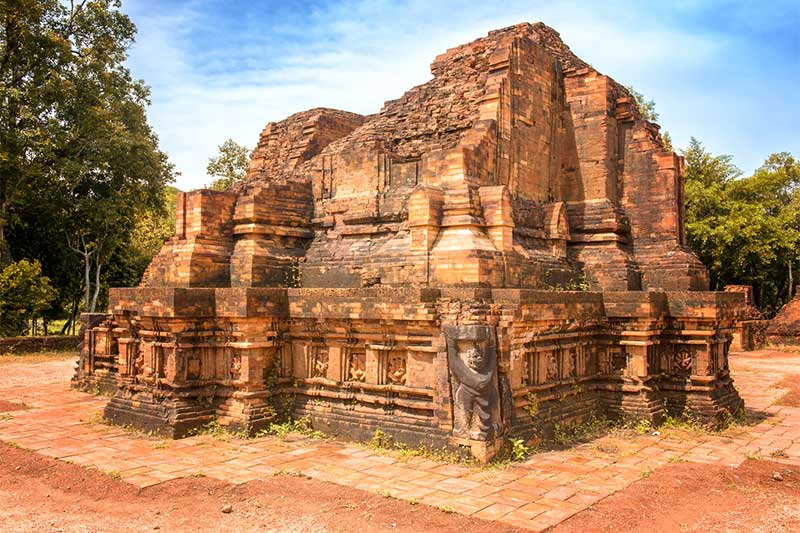 5. The Citadel (Dai Noi)
The renowned Citadel lies on the bank of Huong River with sprawling fortress constructed in 1804 for the Gia Long Emperor. The gorgeous Citadel is also one of the relics belonging to Hue Citadel Complex and preserves many archival imprints of feudalism. When you go inside, you can witness the elaborate structure of this place. Hue Citadel is a group of relics including the Imperial Citadel (where the king set the court and work) and the Forbidden City (the place where the king and royal family live). As a project with the most massive scale in the history of Vietnam, Hue Citadel has a construction process lasting up to 30 years with tens of thousands of builders and a series of jobs such as river filling, digging trenches, building up walls, moving graves ... with huge amount of rock and up to millions of cubic meters. Visiting the complex of Hue Citadel, you will admire hundreds of magnificent palaces, temples and shrines. In addition, if you join Vietnam travel package and look for some traditional activities, you can attend the Royal Palace night which is held weekly every Saturday. During the night full of light, the old-time rituals and customs of the old palace will be faithfully recreated. It will be an extremely interesting highlight for your journey to discover Hue Citadel!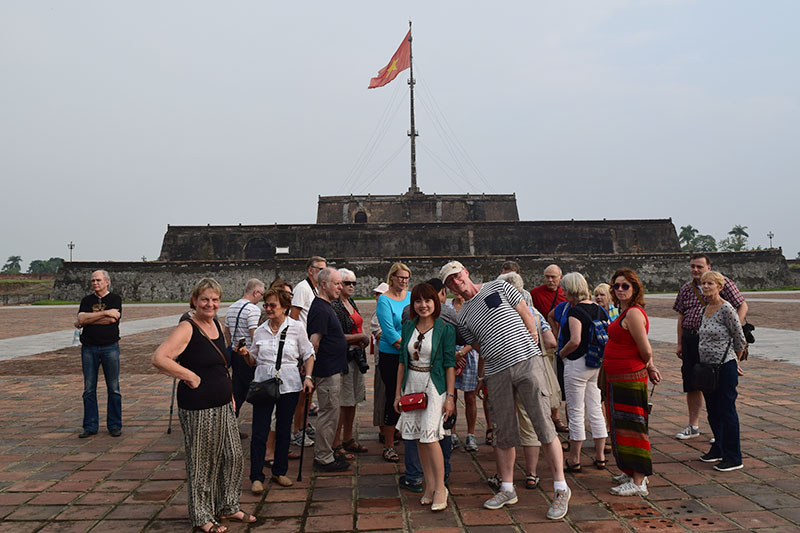 Related Articles:
Top 5 reasons why Hoi An become your next ideal destination
5 interesting facts that will make you want to travel to Da Nang
See tours:
Vietnam Culinary Tours 13 days
Absolute Vietnam Holidays 15 days