Vietnam attracts tourist by the unique culture, exquisite food and spectacular landscapes, not to mention the reasonable expense and the diversity in tourism service. These are just few reasons why millions of traveler make a Vietnam Holidays as one of the best things to experience. No matter what kind of experience you are looking for when traveling to Vietnam, there are endless types of Vietnam Tours that can match every travel style and preferences. Below is the top 10 most typical Vietnam tours: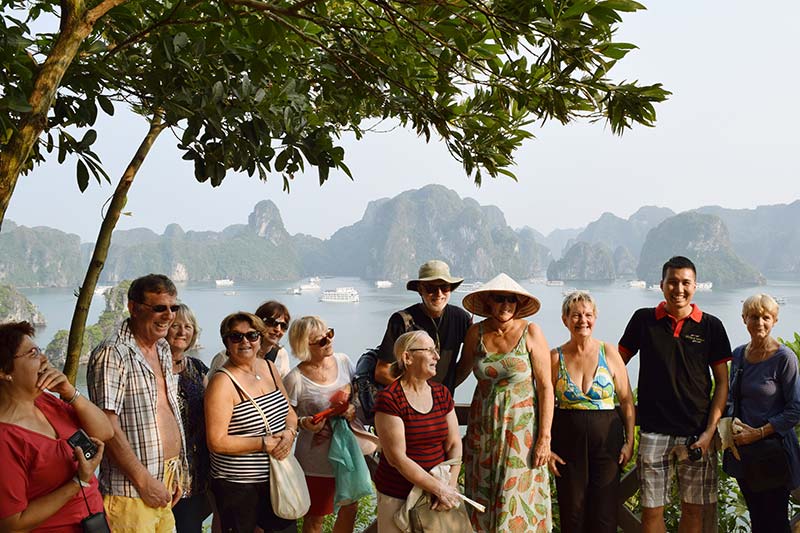 1. Vietnam Classic Tours
The most popular kind of tour in Vietnam that can offer a great chance to discover the features of this amazing country. A Vietnam Classic Tour normally starts either one of two biggest cities: Hanoi or Ho Chi Minh City to travel southward or northward. In the North, Hanoi, Halong Bay and Sapa are the most famous destinations which provide a great insight of Vietnam history by a city tour in Hanoi, a beautiful relax with Halong Bay cruise and a perfect trekking/hiking in mountainous Sapa. Then, travel to Central Vietnam to have a visit to Hue Imperial City and enjoy a peaceful time in Hoi An Ancient Town. Ho Chi Minh City, Cu Chi Tunnels and Mekong Delta will be a great farewell to this Vietnam Customized Tour. In general, this kind of Vietnam Tour is a good way to experience local culture, history and lifestyle for most tourists.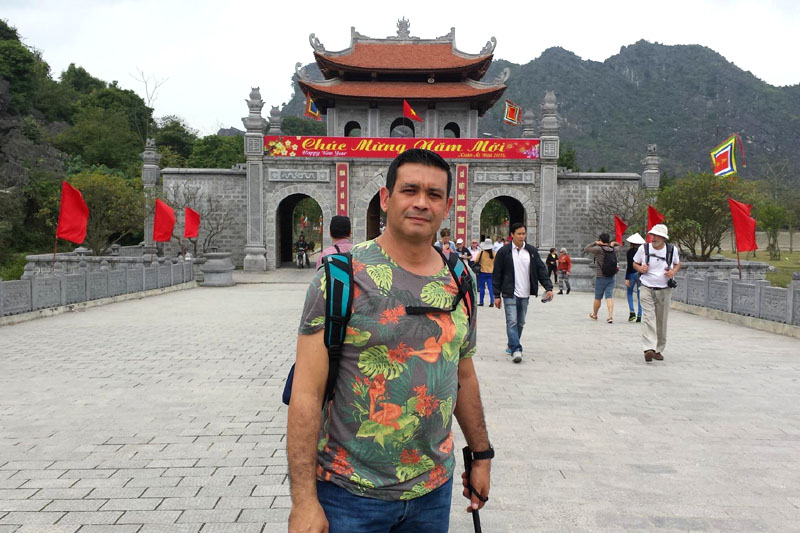 2. Vietnam Family Tours
Without doubt Vietnam is a perfect destination if you decide to travel with your family. There are various activities to experience together, many places to visit and lots of lesson to learn. A homestay in the far north mountainous area, a cycling through villages on narrow road in Mekong Delta, a bamboo boat ride in water coconut forest of Hoi An or a kayaking tour in Halong Bay are good examples for family members to engage and create long lasting memory during a Vietnam Family Holidays.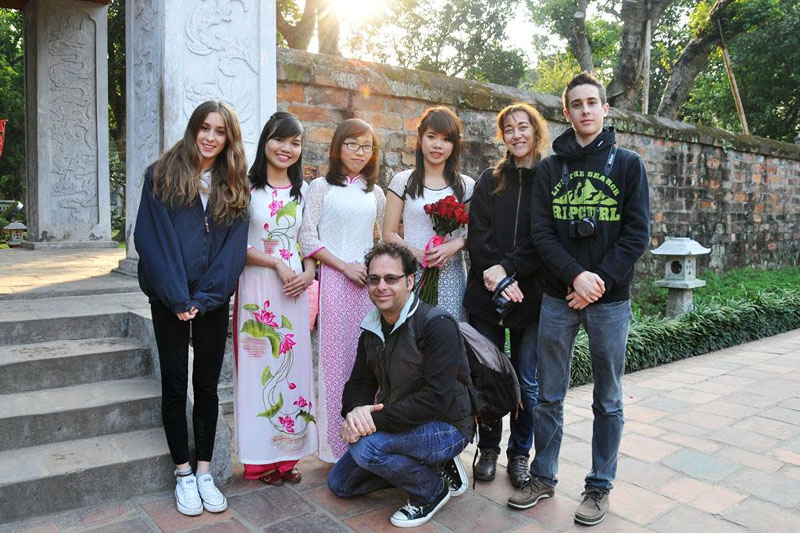 3. Vietnam Honeymoon Tours
There is no excuse that a country with more than 3000 kilometers of coastal line like Vietnam is not an ultimate destination for a honeymoon. It is so easy to have a romantic Vietnam Honeymoon Vacation with the premium service in any places, whether it is the spectacular Halong Bay, the gorgeous beach of Nha Trang or Mui Ne, or in the historical Hanoi Capital and vibrant Ho Chi Minh City.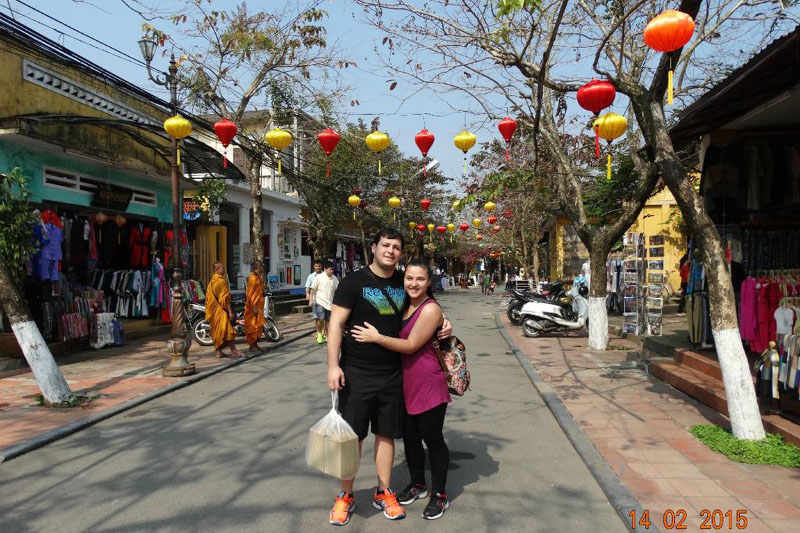 4. Vietnam Beach Holidays
People often know that Thailand or Philippines are famous in Indochina for beach lovers. However, things are changed as Vietnam's beaches are getting more popular as top beautiful beaches of the world. Places like Nha Trang, Mui Ne, Hoi An, Phu Quoc or Con Dao can certainly knock beach lovers down with the pristine and lovely beachscape. Moreover, there are many activities at the beach for the entire family to have fun such as scuba diving, kite surfing or kayaking.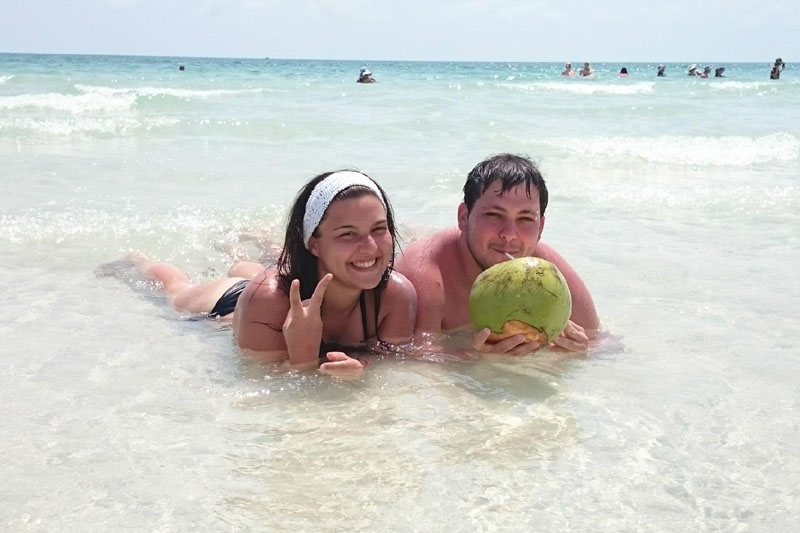 5. Vietnam Trekking Tours
The far north mountainous area of Vietnam with colorful ethnic minority groups and breathtaking scenery is a perfect place for any trekking tour when traveling to Vietnam. The off-beaten-paths of Sapa, Ha Giang, Mai Chau or Mu Cang Chai can be a real challenge for any adventurer. It is also a great way to have first-hand experience of the unique tradition and culture of local ethnic minorities. Staying overnight at a homestay can certainly complete the memorable Vietnam Trekking Tour.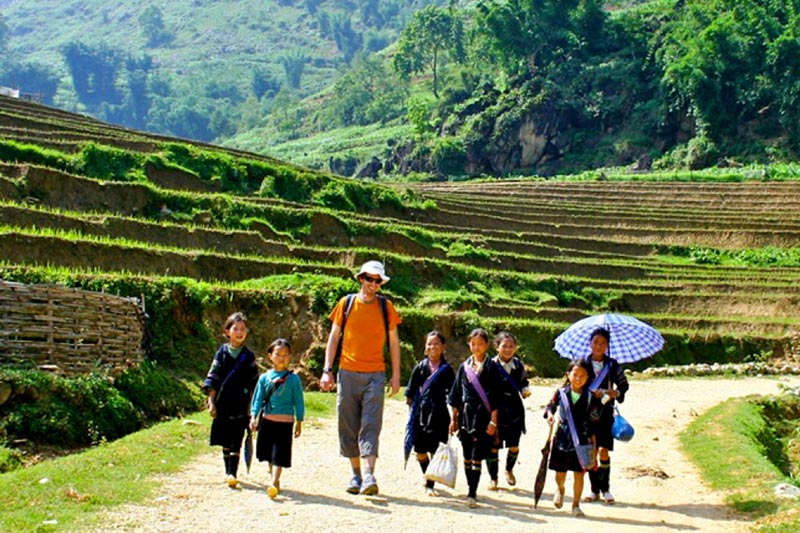 6. Indochina Tours
Vietnam can be a hub for connecting to other destinations in Indochina. A complete route of an Indochina Tour will be one the best trips in a lifetime in which you will travel to Vietnam, Cambodia and Laos, three former French colonies. After all highlights of Vietnam, the tour can be continued with a visit to Siem Reap in Cambodia and discover the magnificence of Khmer Empire with the Angkor Temples. Then, to World Heritage City of Luang Prabang in Laos for joining the most sacred Lao tradition, the Buddhist Alms Giving Ceremony.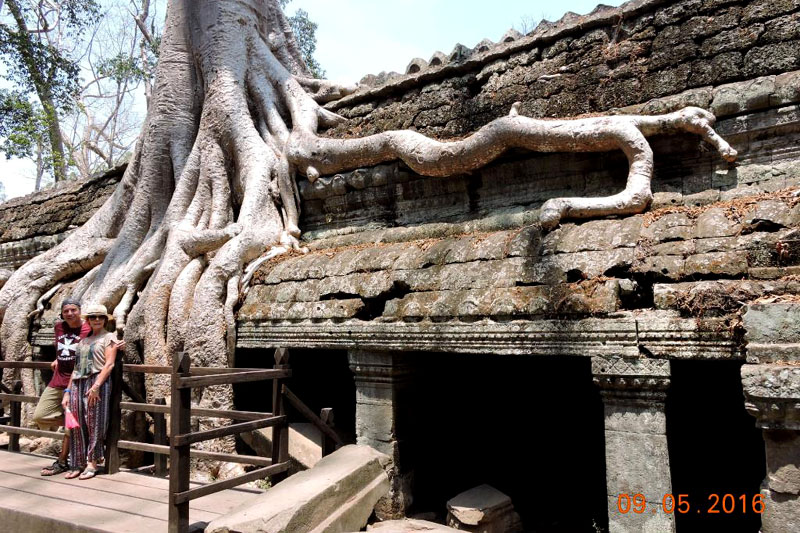 7. Vietnam Food Tours
Discovering new food and eating like locals are the true meaning of a trip for many travelers. Luckily, Vietnam is proud of it cuisine which has been one the top reasons to attract travelers. A perfect Vietnam Food Tour offers visits to famous attractions while also chances for joining cooking classes, learning the importance of herbs and spices in local food, tasting the exotic and delicious street foods. Normally, ideal places for Vietnam Food Tours are Hanoi, Hue, Hoi An, Ho Chi Minh City and Mekong Delta.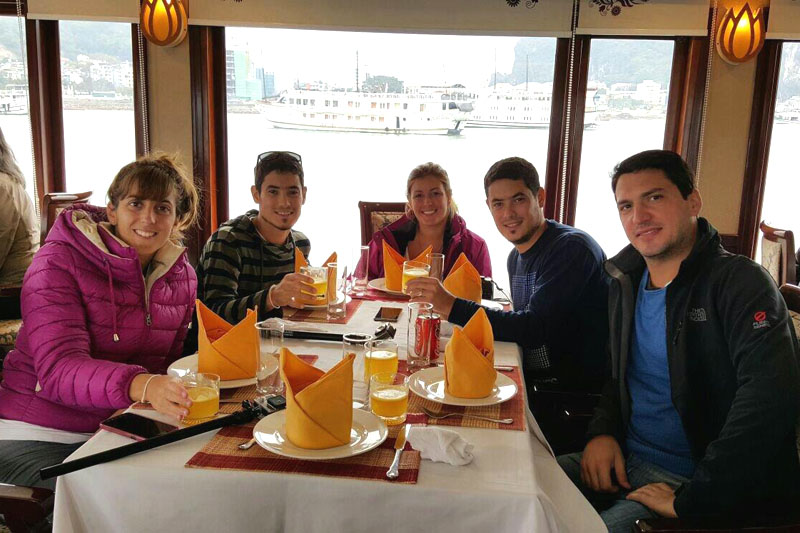 8. Vietnam Luxury Tour
Thanks to the rapid development in tourism in the last 20 years, hi-end hotel and restaurant brands have come to invest and Vietnam is being able to cater even the most luxurious clients. Vietnam Luxury Tour give the first class experience in every destinations with professional guide, comfortable transport and modern facilities while enjoying the local tradition and culture.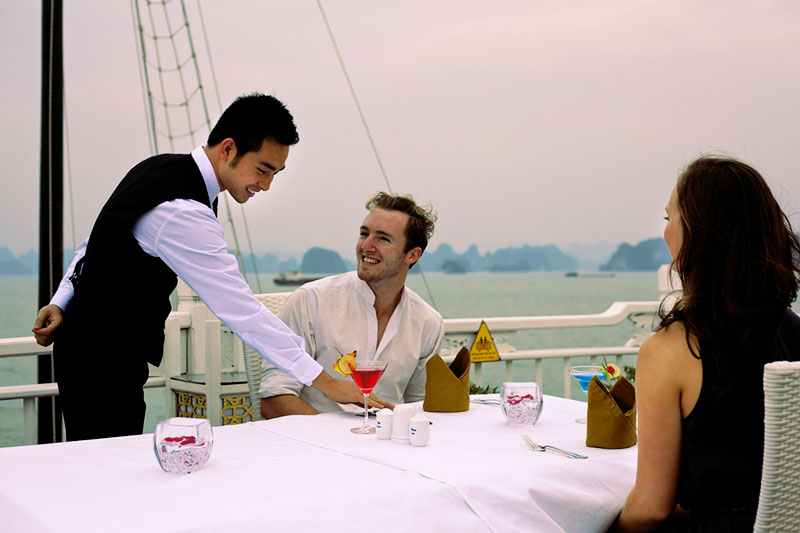 9. North East and North West Vietnam Tours
The Northern Mountain can make a great Vietnam Tour with stunning natural landscape, unique custom and rich culture of the ethnic minorities. In the North West, destinations like Sapa and Mu Cang Chai are appreciated for its stunning terrace fields which is so easy to combine a sight-seeing tour with trekking or photo hunting. Trekking route can from mild to challenging and last for a couple of days. Meanwhile, the North East is appreciated for the fantastic mountain roads, imposing waterfalls and lakes as well as hospitable people. North East and North West Vietnam Tours may last from several days to a few weeks.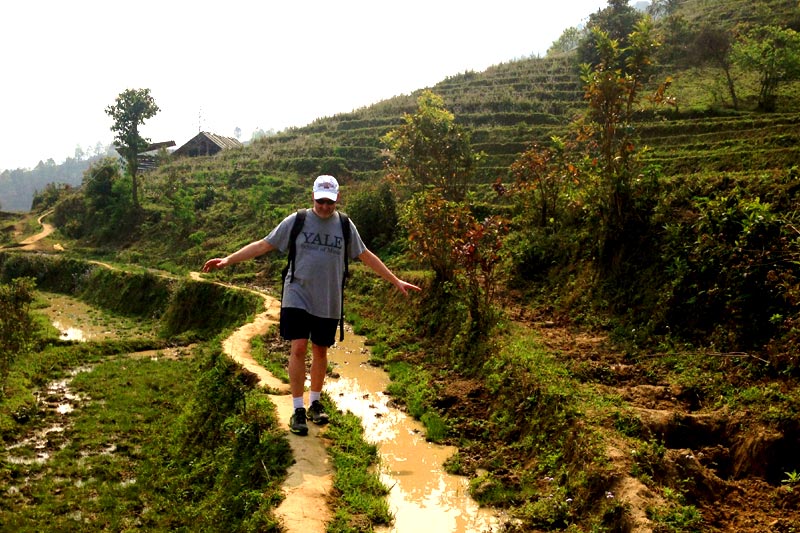 10. Vietnam Motorcycle Tours
Vietnam is a heaven for motorcycle with millions of motorcycle in the country. So, if you are an adventuresome traveler and would like to experience the motorcycle riding tour, Vietnam is the perfect place to do. Riding around Vietnam by motorcycle, seeing the breathtaking scenery and beautiful mountain passes, visiting the interesting history relics, making friend with the friendly locals can bring extremely amazing moments. The most popular road trip is probably from Hanoi to Ho Chi Minh City via the Ho Chi Minh Trail, or a loop of North East and North West Mountain can be wonderful Vietnam Motorcycle Tour.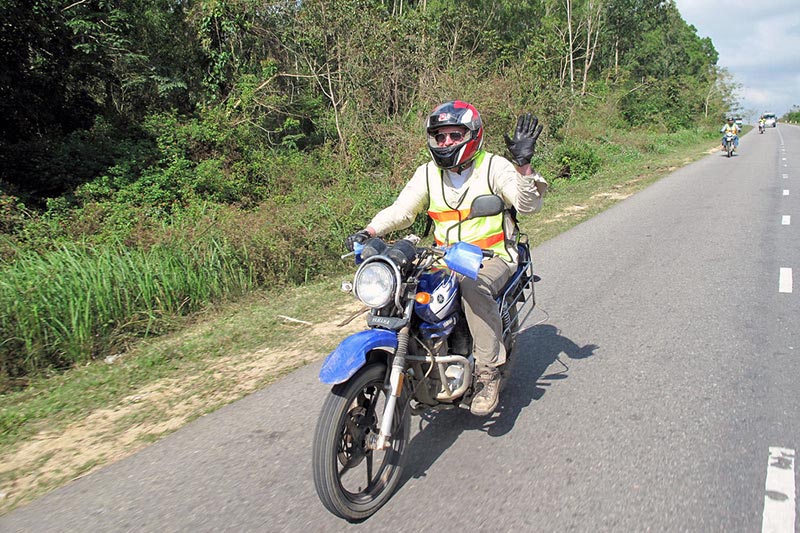 Read more: The 9 easy steps to plan your Vietnam trip