Da Nang is a city of exciting and modern civilization where you can be engaged in a lot of recreational activities ranging from thrilling games at amusement parks to an exotic nightlife at sky bar. But it is also a place where you can slow down and relax after a busy day. Below are another 5 awesome and leisure things you can do when travelling to Da Nang on a Vietnam private tour, check them out!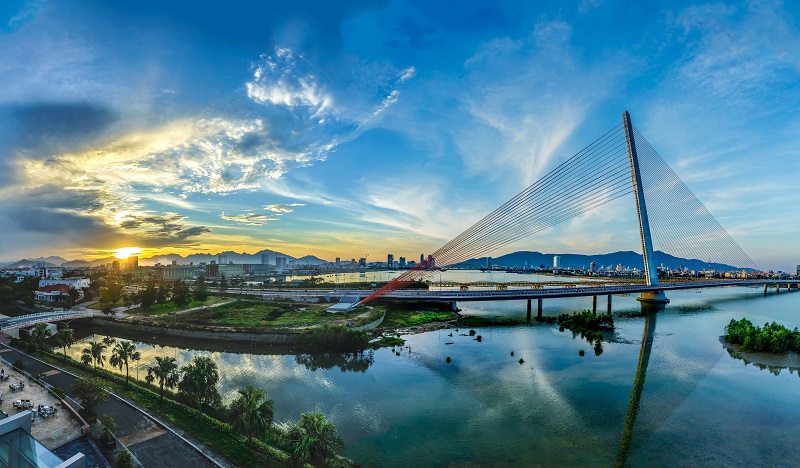 photo credit: wiki.youvivu.com
6. Relax at My Khe Beach
Considered to be Vietnam's most picturesque beach and voted as one of six most charming beaches in the planet by American Economic Review Forbes, there are no reasons for you to not spend time on this beautiful attraction.
Its long stretch of white sandy coastline, together with blue sky and clear water all year around can captivate any tourists on their holidays in Vietnam. Besides, it also offers a wide ranges of water sports for tourists including surfing, sunbathing and parachuting – suitable for those who fancy adventurous experiences.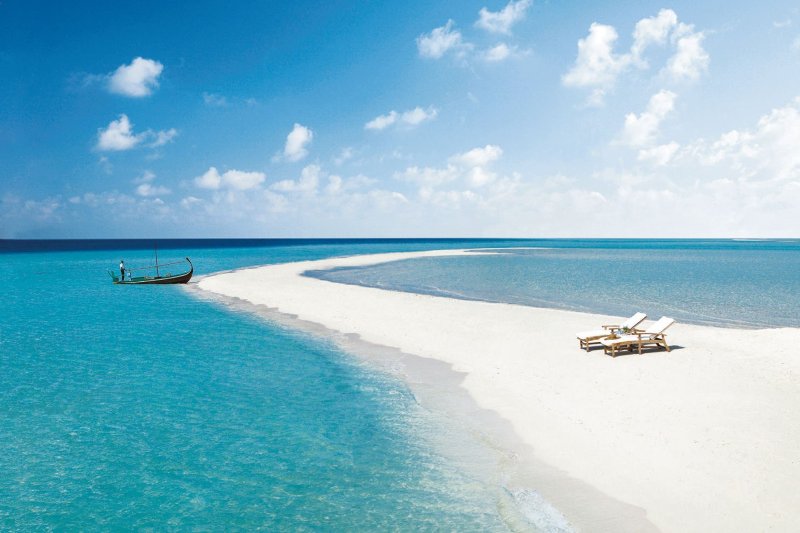 Photo credit: www.baoxaydung.com.vn
7. Hike on Son Tra Mountain
Son Tra Mountain, locally known as Son Tra Peninsula, is a breath-taking national park as well as an ideal retreat for tourists looking for a way to escape the heat and traffic of the city. The mountain is covered in green and surrounded by pristine beaches such as Bai Bac, Bai Nam, etc. – which makes this destination worthy of your time.
The winding and inclining road around Son Tra Mountain is suitable for motorcyclists, however, only powerful ones are allowed. Besides, enthusiastic hikers can also enjoy their experience spotting rare species of red monkeys that are hardly found anywhere else in the world along the verdant jungle trails. It will absolutely one of the most wonderful memories of any Vietnam customized tour!
Another prominent attraction in Son Tra Mountain is Linh Ung Pagoda - which is renowned for the tallest statue of Lady Buddha. When walking on the main beaches, Lady Buddha can easily be noticed and this statue can be considered as the guard of Da Nang shores as well as local fishermen. This statue together with other temples were constructed in the 18th century – which is great for those who are into ancient architecture.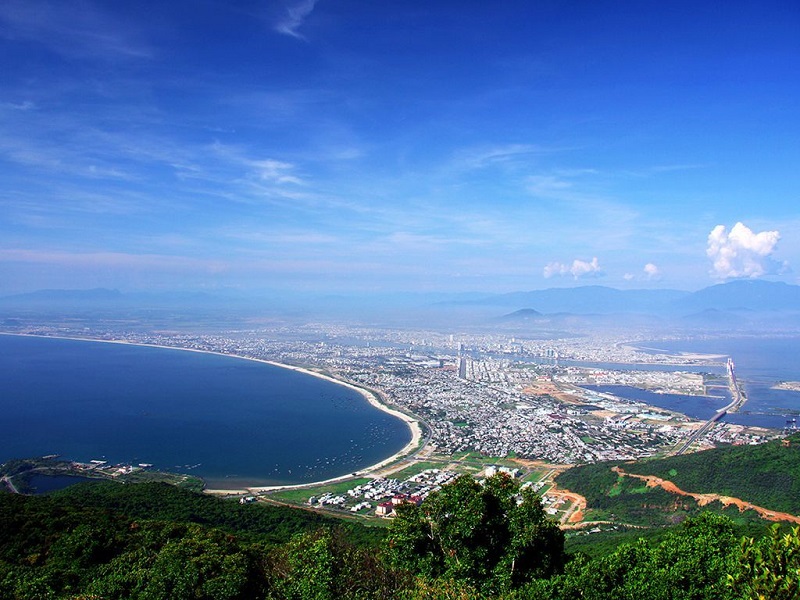 Photo credit: justgola.com
8. Visit "Mini Angkor Wat" of Vietnam – My Son Sanctuary
Recognized as a World Heritage by UNESCO in 1999, My Son Sanctuary is also listed as one of the 10 most attractive destinations in Vietnam by touropia.com. It is the perfect example of Champa kingdom's architecture. The sculptural remnants there greatly reflect history and style of art practiced by the indigenous Cham people of Vietnam.
From Da Nang, it only takes you about a 40 minute drive to My Son. The remnants from years ago can give you an insight into the past of Vietnam – which is definitely an unforgettable memory of any Vietnam vacation. Moreover, you can also have the chance to practice a Vietnamese traditional dance with the locals – what an amazing experience!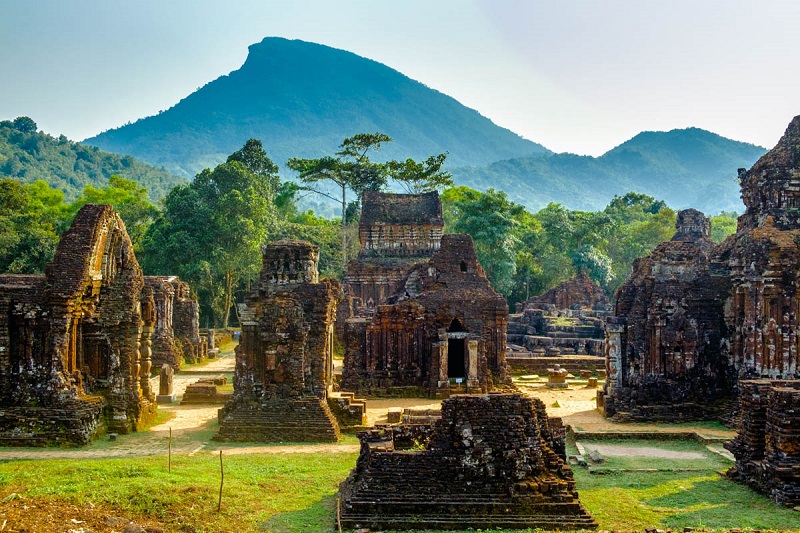 Photo credit: nomadisbeautiful.com
9. Get a taste of Da Nang's specialties
It would be a big miss not to mention the cuisine of Da Nang when highlighting the distinctive feature of this city. The dishes there are diverse, tasty and most importantly – they are very cheap.
Best specialties recommended when visiting Da Nang include Banh Xeo (Fried Pancake), Mi Quang (Quang Style Noodles), Banh Trang Cuon Thit Heo (Rice Paper with Pork) and Tra Sam Dua Da Nang (Da Nang Pandan Tea). These dishes make up a very unique and flavorful taste of Da Nang cuisine – which should never be missed on any Vietnam tours. And the most wonderful thing is you can try all of them at reasonable prices for this city does not like to "rip off" its tourists.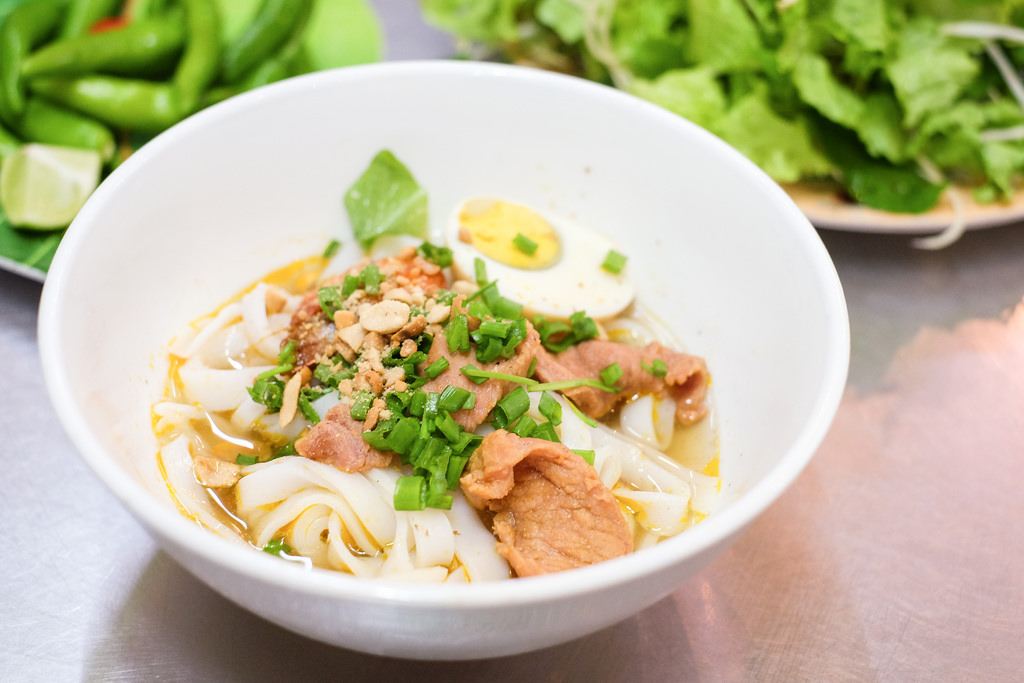 Photo credit: www.misstamchiak.com
10. Go shopping at Con Market
On your Vietnam customized holiday, it would be fascinating to get yourself acquainted with the lives of Vietnamese people by paying a visit to the local markets. In Da Nang, the most popular market is Con Market – where you can buy a lot of things at wholesale prices.
There lies over 2000 stalls selling a wide variety of goods ranging from handicrafts, accessories to fresh produce and dried goods. While goods in this market are sold at a considerably cheaper price compared to other markets in Vietnam, you can still bargain for a lower price – at about 50 or 70 percent of the retail one.
In this market, you can also enjoy delicious tasty dishes at a reasonable price including Banh My, Goi cuon (spring rolls), Banh xeo (crispy pancake), and Mi quang. On your Vietnam private tour to Da Nang, a visit to Con Market is never a waste of time!
---
Read more:
5 interesting facts that will make you want to travel to Da Nang
Top 10 awesome things to do when travelling to Da Nang (1)
View tour: Vietnam Luxury Beach Break 15 days