Being the largest city in Vietnam with more than 9 million inhabitants, Ho Chi Minh City is an overwhelming place and a must-visit destination for any people travelling in Vietnam. Many travelers choose this city as the beginning or ending point of their Vietnam private tours. There is so much to see and do in this vibrant city, no matter what kind of travelling experience you are looking for: culture, history, art, cuisine or nightlife. If you are worrying of missing out some interesting things to do in Ho Chi Minh City during your Vietnam customized tour, let us show you the top 10 best things to do here: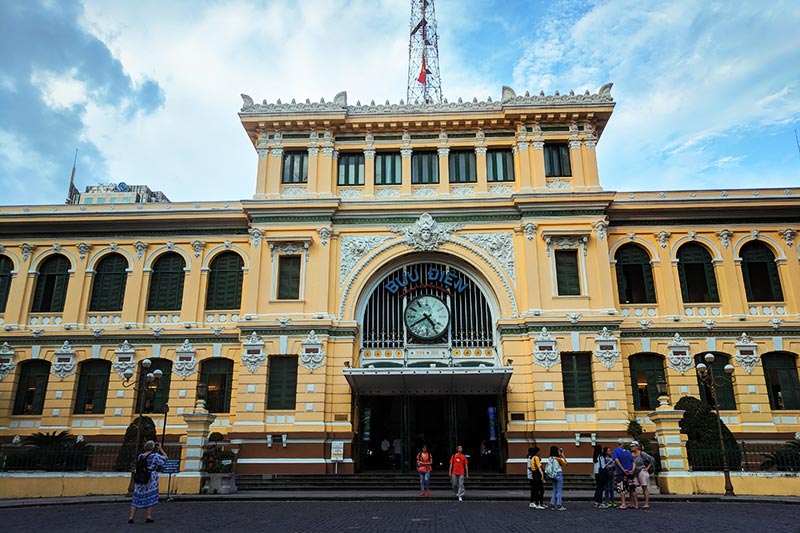 Central Post Office
1. Notre-Dame Cathedral and Central Post Office
Do not miss out this two historical and architectural landmarks if you just have one day to experience Ho Chi Minh City. They both were built by the French colonialists in the late 19th century with materials for the Notre-Dame Cathedral were imported from France. Visiting this area offers tourist a glimpse of Ho Chi Minh City during the colonial era. As the cathedral is just next to the central post office, it can make a great sight-seeing time together for travelers.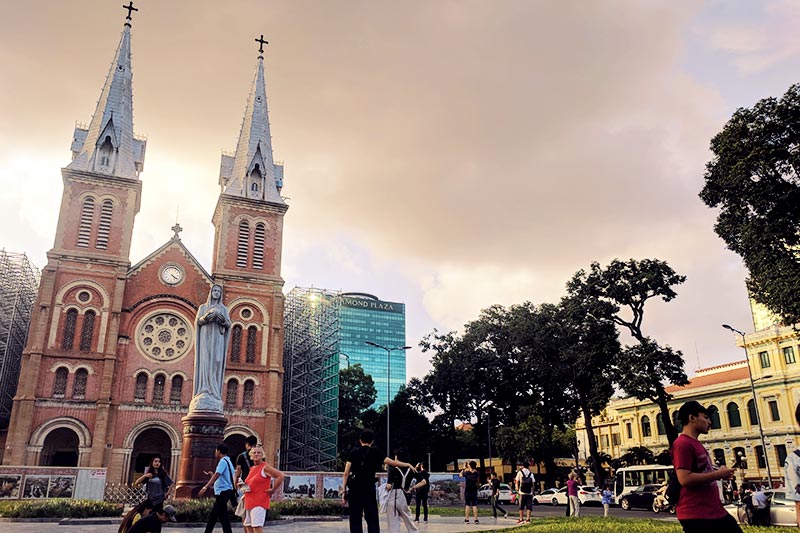 Notre-Dame Cathedral


2. Independence Palace
This is another must-see attraction in Ho Chi Minh City for any tours in Vietnam, especially if you are a history lover. The Independence Palace (aka Reunification Palace) was the workplace and home for the president of South Vietnam before the Fall of Saigon in 1975. It is also the place of the famous photos of Vietnam War when tanks crashing through the gates. Visiting this palace makes travelers feel that they are traveling back in time as everything seems to be frozen since 1975. All the rooms, gardens, antique furniture and command bunker can help you understand how the southern government operated in the past.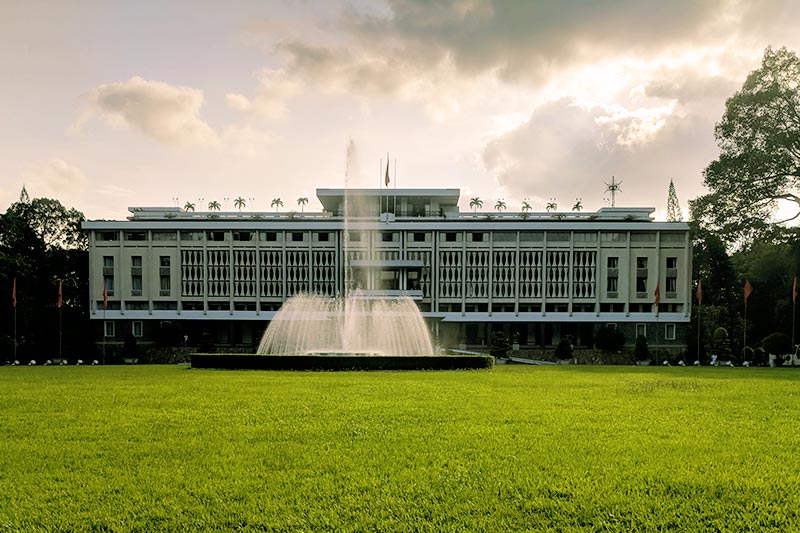 3. War Remnants Museum
This museum was opened to public in 1975 and a reminder of the long and brutal Vietnam War. It shows people the horror side of the war and how it affected Vietnamese people and changed the whole country. Although War Remnants Museum is a good place for many tourists travelling to Vietnam from around the world know more about Vietnam War, it could be a disturbing experience after leaving for some people.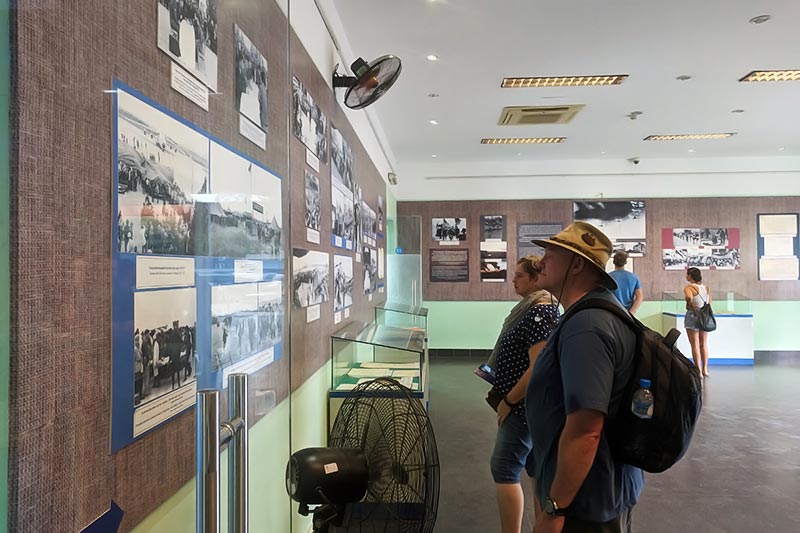 4. Nguyen Hue Walking Street
The downtown Ho Chi Minh City with Nguyen Hue Walking Street can be a right place to raise your spirit after visiting the War Remnants Museum. It is a great site to watch local people enjoying time with their family or young people dating and chatting away. The street is also surrounded by impressive architecture: the colonial People Committee Hall, the Bitexco tower or some old hotels from the last century.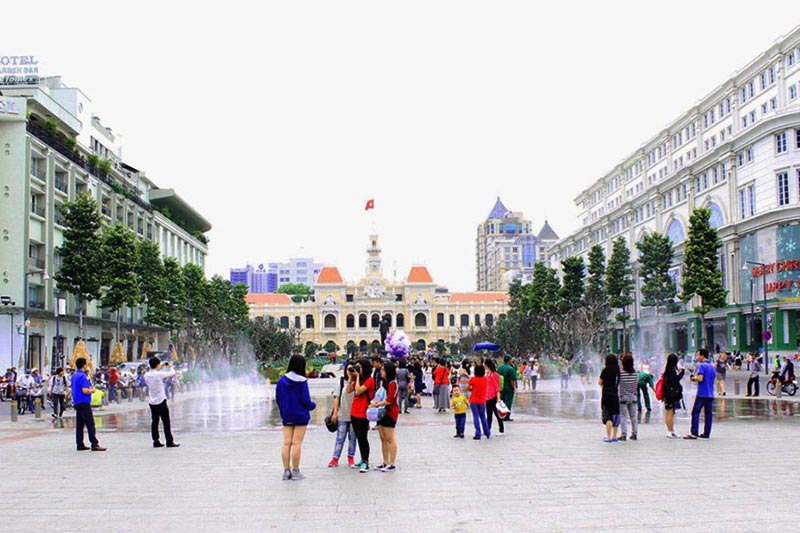 5. Dinner Cruise on Sai Gon River
It is a unique experience to have the views of this vibrant city from the river with a cold drink in hand, cool breeze on your skin and hearing the waves lapping. It is a special way to feel Ho Chi Minh City from the other side or escape the bustle of this city for a while. There are different companies provide this dinner cruise with various options from budget to luxury. This is an activity we highly recommend you to try during your vacation in Vietnam.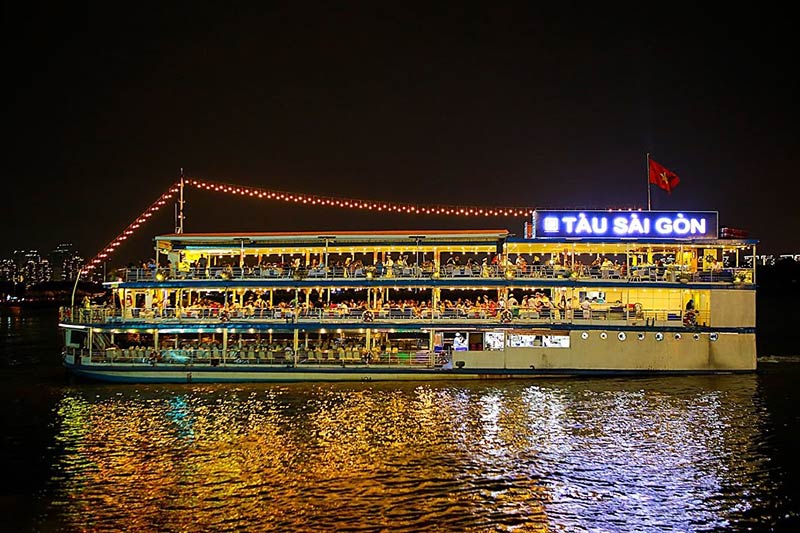 6. Sky Dinning
Aside from the dinner cruise, sky dinning is another cool way to elevate your evening if you are feeling enough with the noise, hustle and bustle of Ho Chi Minh City. The view of the city from above is stunning with all the colorful lightings. The rooftop of the skyscraper Bitexco Tower is a great place to have a memorable evening. There is also a bar if you just want to have a drink with a view.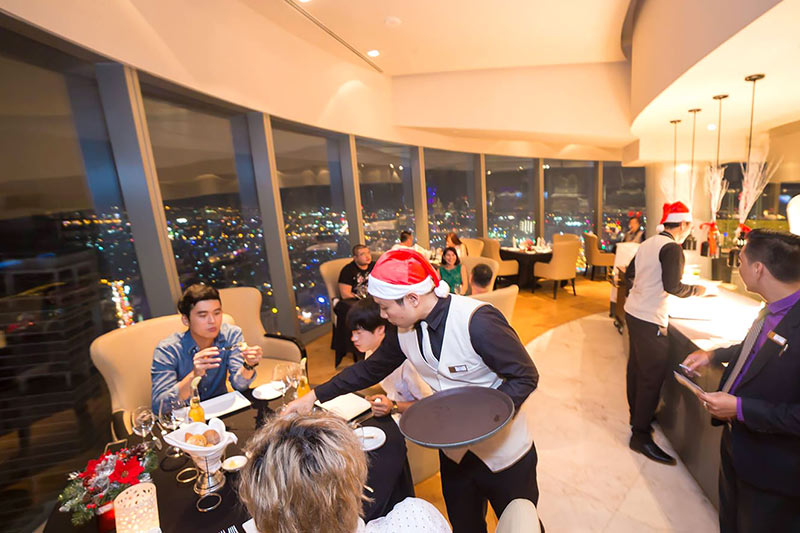 7. Bui Vien Street
After a cool and romantic evening with dinner cruise or sky dinning, now you would want to find some hectic moments of the night-life in this dynamic city. Bui Vien walking street is definitely a place that you should experience at least once during your stay in Ho Chi Minh City. There are many bars, street food vendors, street performers, massage shops and other activities that can keep you staying up all night long. However, please be careful with your phones, cameras and wallets since there is a lot of petty crimes happened in the crowded Bui Vien Street.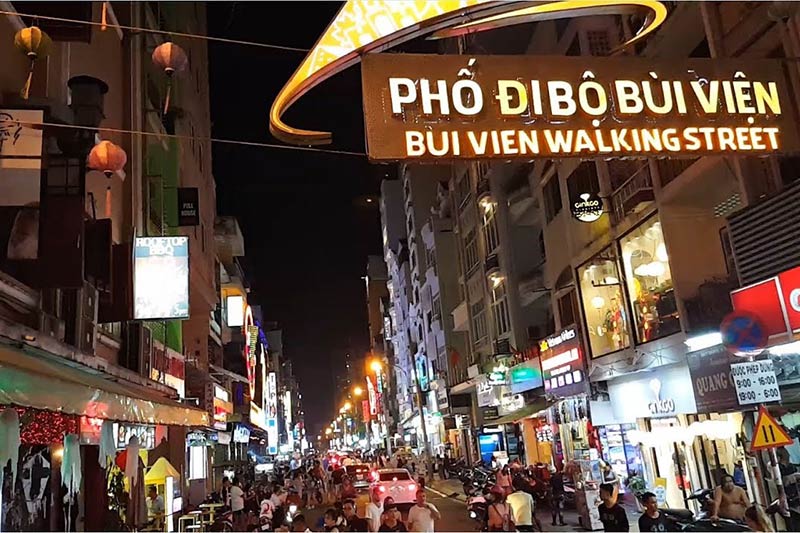 8. Taking motorbike tours
Vietnam is a heaven of motorbike and there are millions of motorbike in such a big city like Ho Chi Minh. So, nothing get you into the local life and feel the madness of the traffic here better than going on two wheels. Flowing along the crazy traffic, zig-zagging the long and narrow alleyways, feeling the real pace of local life, the motorbike tour in Ho Chi Minh City will be a memorable experience when for any tours in Vietnam. However, driving in this city is relatively dangerous and you should leave it for the professionals. There are many motorbike tour operators provide the service with experienced drivers who are also local tour guides.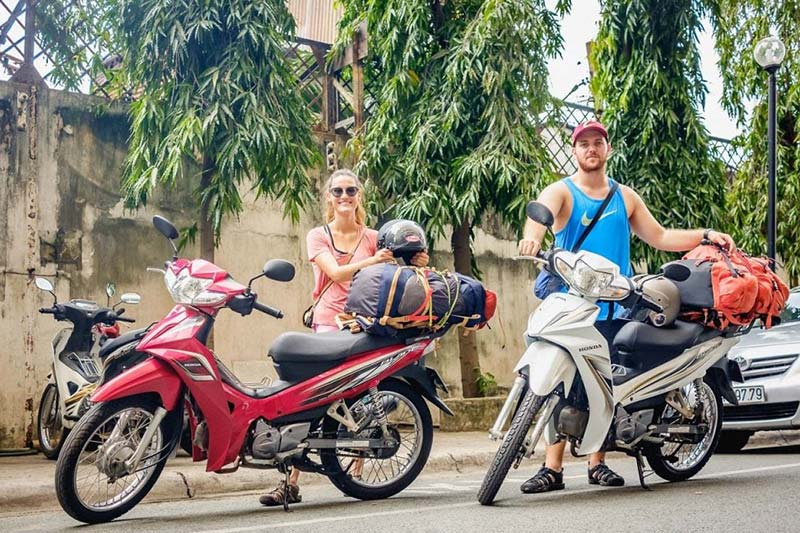 9. Thien Hau Temple
It is one of the highlights in District 5 (aka Saigon Chinatown), Thien Hau Temple was built by the Cantonese fishermen in late 18th century. The temple is dedicated to Thien Hau, or the Goddess of the Sea. There are beautiful sculpture reliefs carved on the roof of the temple and they are depicting the scenes of daily life. The big coils of incense hanging from the ceiling, burning slowly that fills the temple with smoke. The temple is worth visiting if you are in Cho Lon (Chinatown) as this part of Ho Chi Minh City has a strong Chinese presence.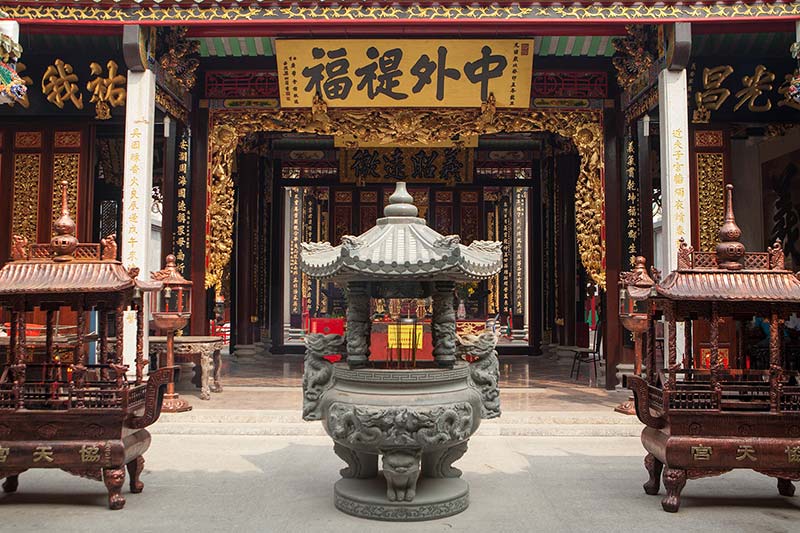 10. Saigon Opera House
Located right in the middle of the city Centre, the Opera House is another representation of the French colonial architecture in Ho Chi Minh City. It was built in 1897 and has been perfectly preserved. The Vietnamese cultural A O Show, a combination of Acrobatics, Bamboo cirque, traditional music and contemporary dance is hosted here and it is totally worth seeing, not only because it takes place in a glorious site, but also it gives the audience a great picture from rural to urbanization of Southern Vietnam.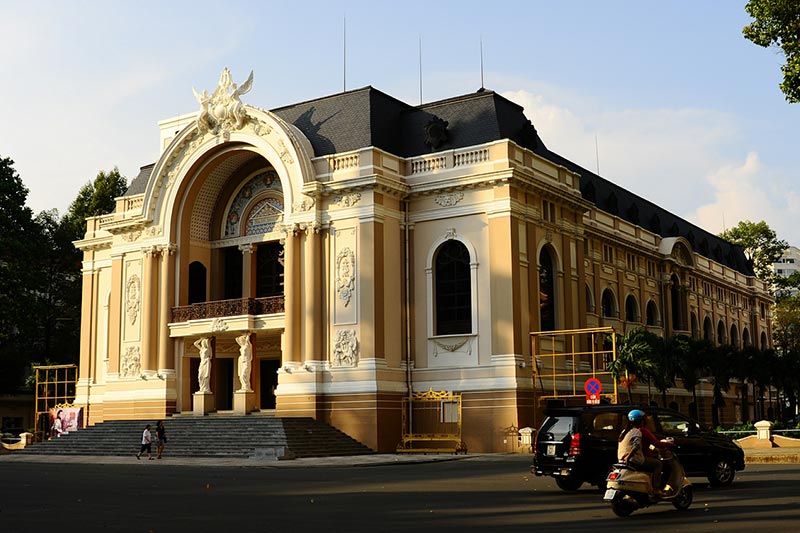 Read more:
7 awesome things to do in Hanoi
Top tourist attractions to visit in Hoi An town
Best places for day trips in Ninh Binh, Vietnam
View tour: