If you have read the previous article "How to establish and maintain relationships with Vietnamese people? (1)", you must have in hand some tips on a successful way to start your relationship with them. But as your relationship progresses, you will understand that debates and arguments are unavoidable. For a cross-culture relationship, most of the debates come from cultural differences. Therefore, if you want to prolong your relationship with your Vietnamese partner smoothly, there are some tips to deal with these differences that you should know. On your Vietnam customized holidays, these tips might be helpful for you. You can consider them as a part of Vietnam Travel Guide. Check it out!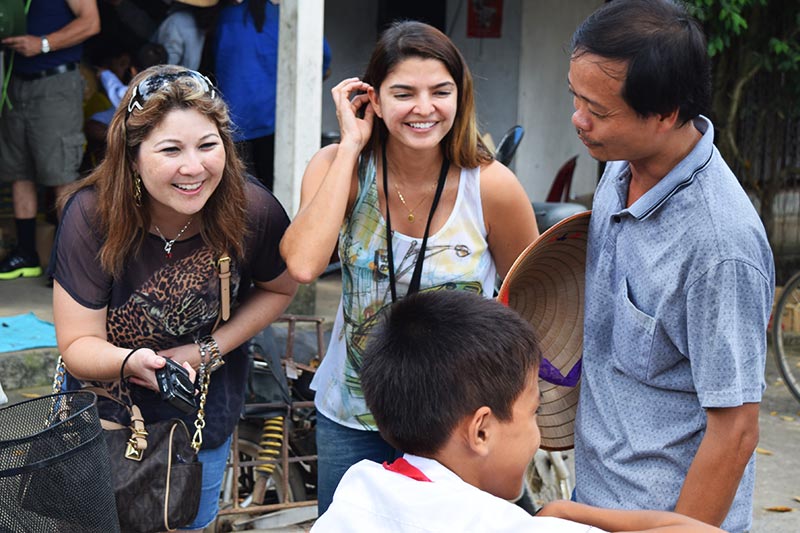 Respect cultural differences
One of the biggest differences you may encounter in your relationship with the Vietnamese is their indirect communication style and tendency to hide their true feelings or intentions.
As Vietnamese people tend to try to avoid conflict as much as possible, being by their side can be a convenient experience at first. They don't get angry, don't criticize and don't argue with you. But it does not always mean that they keep no dissatisfaction inside. Most of the time, they try not to express it to avoid upsetting you. From their perspective, it is a good way to maintain a relationship.
However, the fact that your partners "don't always mean what they say" may bother you sometimes as you don't know their true feelings or intentions, especially if you are very straightforward and clear verbally. Instead of doubting the motives of your partners, you should take it as cultural differences. They might not harbor any bad intention, it is just that the way they convey their feelings and intentions is quite different than yours. And much of the difference comes from their cultural background.
If your relationships progress, you might encounter a lot of other differences in perspectives, behaviors, etc. The most important thing to etch in your mind that time is cultural differences always exist. Your cultural background is an indispensable part that makes you who you are now and the same goes for your partner.
You cannot ease the differences, nor can you change yourself thoroughly to adapt to it. The best way to deal with it is instead of struggling, you should respect these differences as you can enrich your knowledge and widen your perspective understanding and learning from them.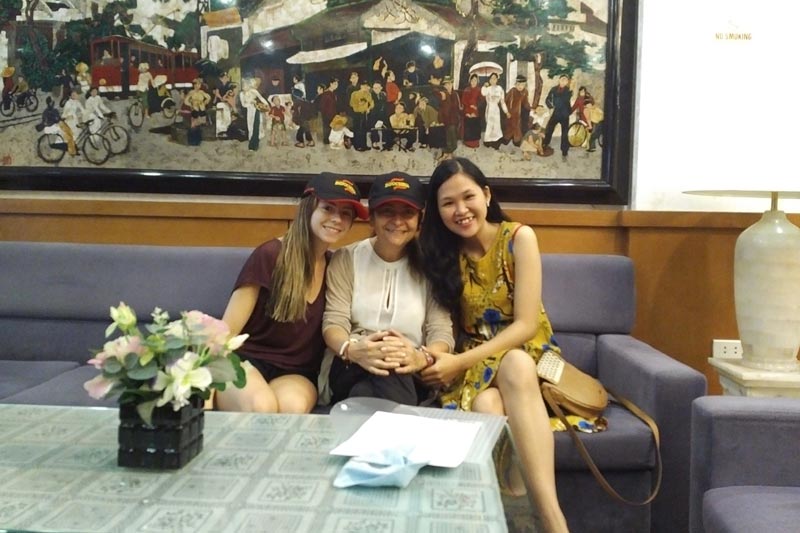 Respecting cultural differences is essential in building cross-culture relationship
Make careful observations
An efficient way to understand your Vietnamese partner is to observe them, not only verbally but also non-verbally since a greater emphasis of their communication is placed on this aspect. After a while, you will come to understand their notable qualities and their own way of communicating.
Have appropriate adjustments
You don't have to change yourself thoroughly or learn to copy Vietnamese lifestyle but it is necessary that you understand the cultural differences and have appropriate adjustments. For example, in Western countries, it is appreciated that you are straightforward in your verbal judgement. However, in Vietnam, you should pay attention to the words you use when arguing with your partners to avoid them being hurt.
As mentioned in "How do Vietnamese people communicate with others? (2)", the Vietnamese rarely argue with others, except in their intimate relationships such as family or romantic ones. When speaking to strangers, they adjust their tones to make sure their words are not so harsh. As a consequence, if you are blunt in your words, they may take it more seriously than what you actually mean.
In case you have to argue with them as it is unavoidable when you get closer to someone, be careful with your words and make sure that you say it in a tone or in a manner that won't cause any misunderstandings or harm your partners' feelings.
… But don't take them too serious
It is true that being a Vietnamese makes up an important part of your partner's identity. But it is not all about them. Every individual is unique in their own way. Make careful observations to figure out who she or he is outside of being a Vietnamese. One day, if it works out for you, you might not have to look into this article to seek an effective way to communicate with your partner. You will find out yourself or get that from your partner. After all, an interpersonal relationship is about how far both sides go to understand and compromise with each other.
---
Related articles:
How do Vietnamese people communicate with others? (1)
How do Vietnamese people communicate with others? (2)
What is the attitude of Vietnamese people towards foreign tourists?
How to leave good impression on Vietnamese people?
How to establish and maintain relationship with Vietnamese people? (1)
View tour: