If you are getting bored with noisy daily life experiences in Bangkok or feeling empty at crowded beaches in Phuket, Pattaya... you should book the ticket to Chiang Rai immediately, where you can find the deeper inside things in your customized holidays in Thailand.
Chiang Rai is located in the north of Thailand which has many beautiful temples, natural attractions, and delicious food. Here you can explore the characteristics of local culture & people in Northern Thailand. The normal tour often takes you 1-2 days to cover all the highlights of Chiang Rai and below are the best things you should do in a Chiang Rai tour.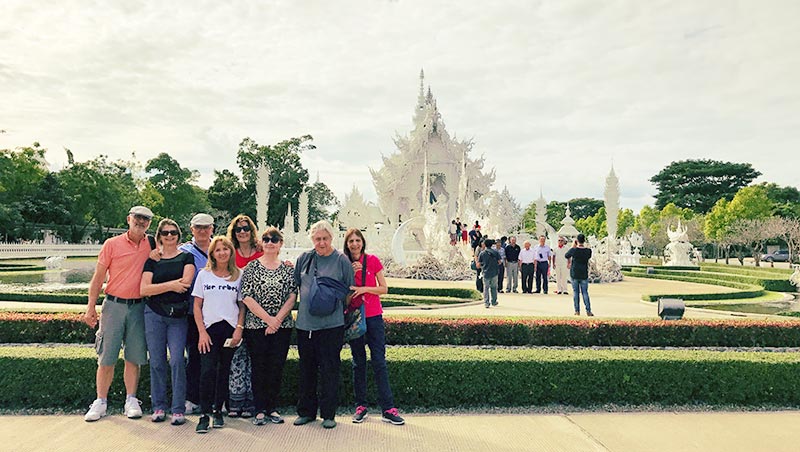 1. The White Temple (Wat Rong Khun)
The White Temple (Wat Rong Khun) is the most famous tourist destination in Chiang Rai, your Chiang Rai tour will be not complete if you don't see it. The White Temple was opened in 1997, replacing a previous temple that was in disrepair. It is designed by Thai artist Chalermchai Kositpipat, who uses his own funds (reportedly spending more than $1 million USD on the project so far). The White Temple is a mirror reflecting a journey from hell to heaven, with one-way gates and bridges. The visitor can walk through the temple grounds on these bridges as a symbol of a journey to heaven.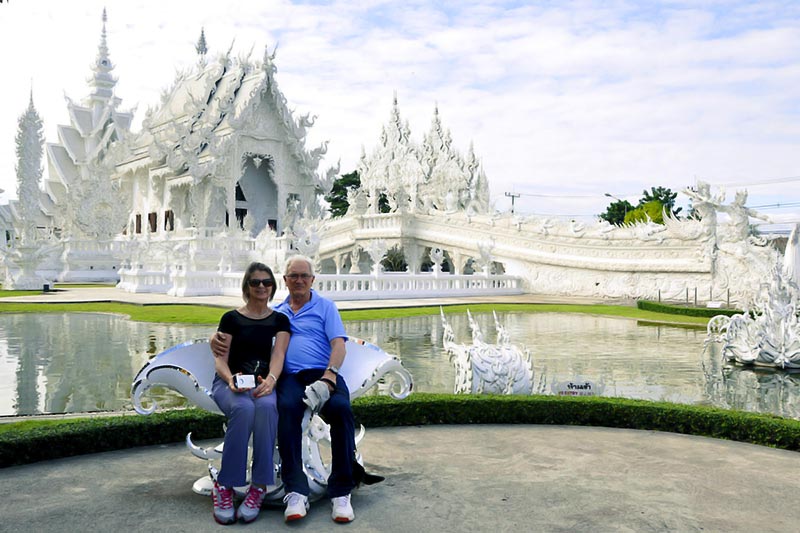 2. The Wat Phra Kaew.
Wat Phra Kaew also was known as the Emerald Buddha Temple – is one of Chiang Rai's oldest and most renowned Buddhist temples. This temple was discovered in 1434 after lightning struck the temple's Chedi to reveal the Buddha within, so it's believed that the temple was carved by Gods.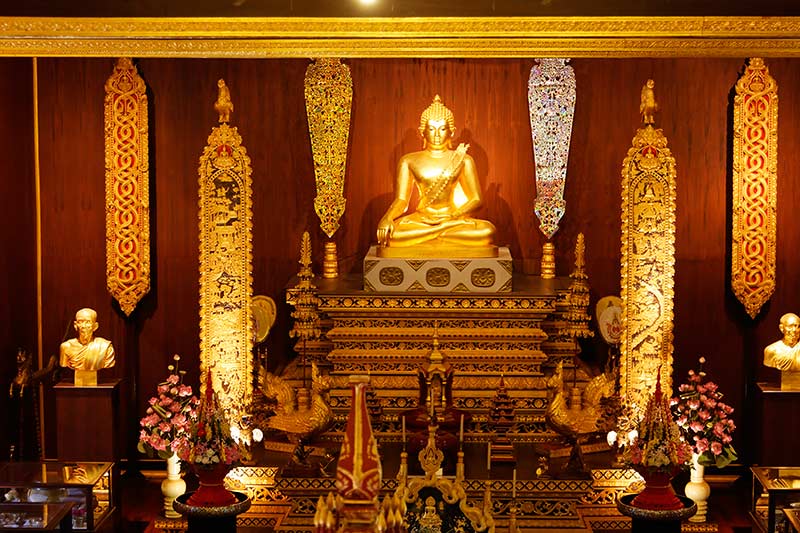 3. The Black House (Baan Dam)
Black House (or Baan Dam) is a unique complex in Chiang Rai, designed by Thawan Duchanee, a controversial Thai artist. Here you'll find around 40 buildings of various architectural styles housing many of Duchanee's works of art, as well as found objects including animal bones, skins, and skulls. This is actually like a museum more than an architectural work. Some people love it and others may hate it but it can be agreed upon that the Black House museum is one of the most bizarre attractions in Chiang Rai.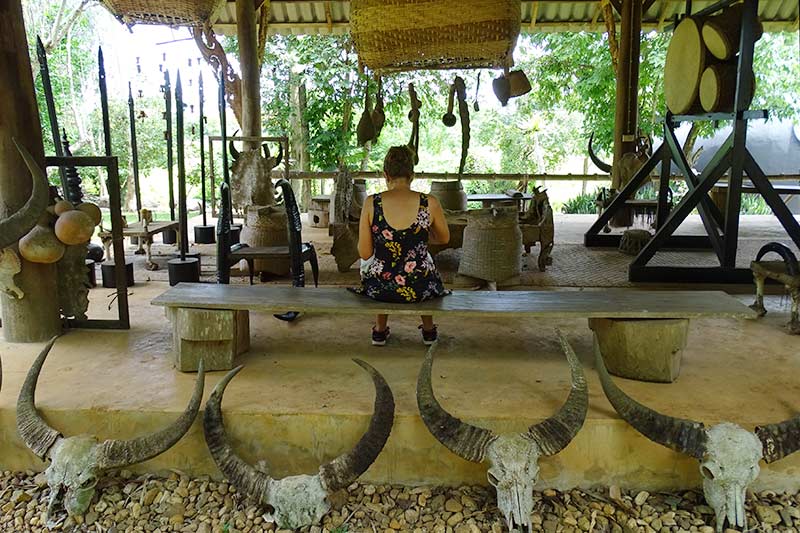 4. Relax at Chiang Rai Beach
If you need to relax and take a fresh breath after full of temples, structures in your mind, hang out at Chiang Rai beach. But don't get too excited because it's not the kind of normal beach with seafloor wave and bikini.
The Chiang Rai Beach is actually a stretch of sandy embankment along the Kok River to the west of the city center (which, during the rainy season, completely disappears).
Before or after a swim, you can enjoy a traditional Thai meal and cold beer in one of the bamboo huts that you'll find around the beach.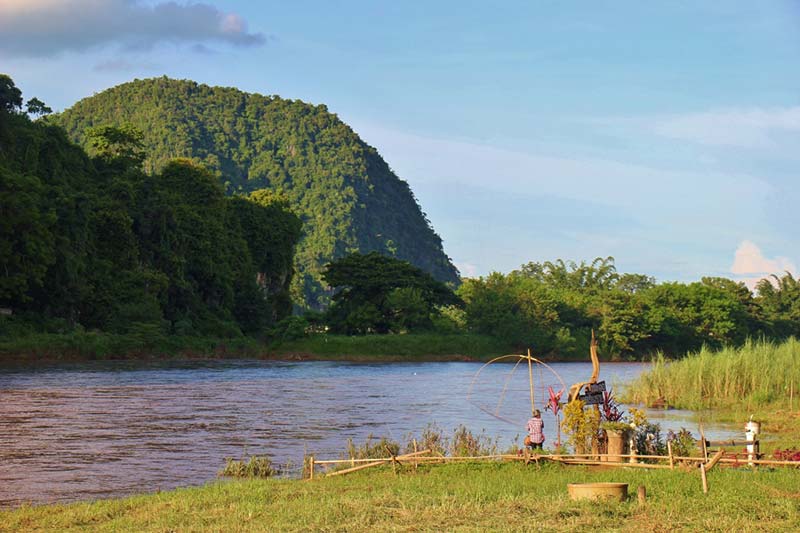 5. Eat Some Khao Soi
Khao Soi is one of the most popular dishes in Northern Thailand. You should try it at least once when traveling in Chiang Rai. It's a curry based on a mix of creamy, coconut, served over soft egg noodles & topped with crispy egg noodles. The dish might be a little different wherever you find it, but it's always worth a try.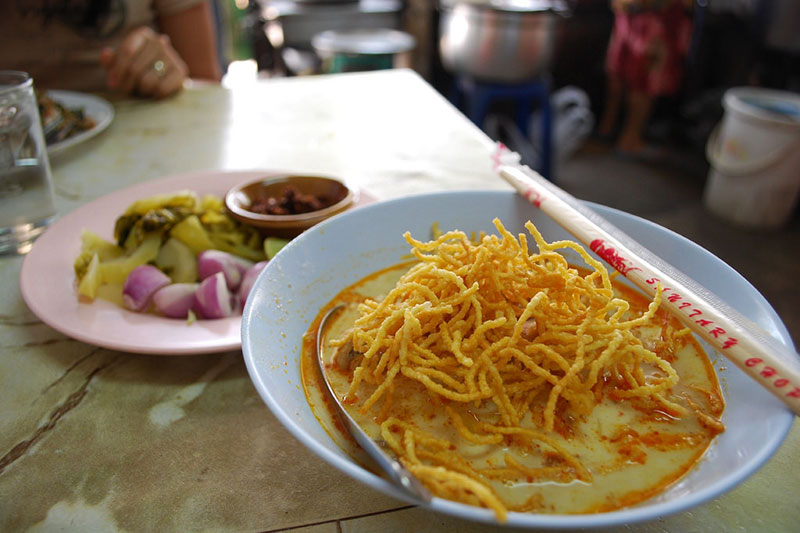 6. Chiang Rai Night Market
Like every tourist destinations, discover the nightlife is a must-do in the list. Chiang Rai has a night market where you'll find the usual array of souvenirs, Thai handicrafts, T-shirts and accessories. If you are not ready for shopping, the night market is a great place to try the local foods: fried snacks, pad Thai, hot pots, seafood. This is also a good place to catch live music or a traditional Thai dance performance.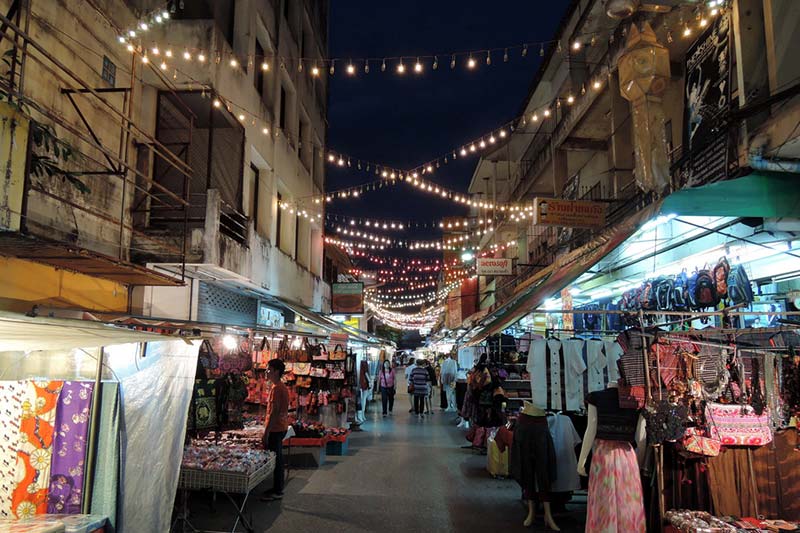 7. Visit an Elephant Sanctuary
It might take you a half or a full day for a tour to the Elephant Sanctuary in Chiang Rai. Here you have a chance to see the rescued elephants, which were formerly used for riding and logging. You can feed them, hang out with them and see them enjoy their natural habitat. There are no tricks and no elephant riding.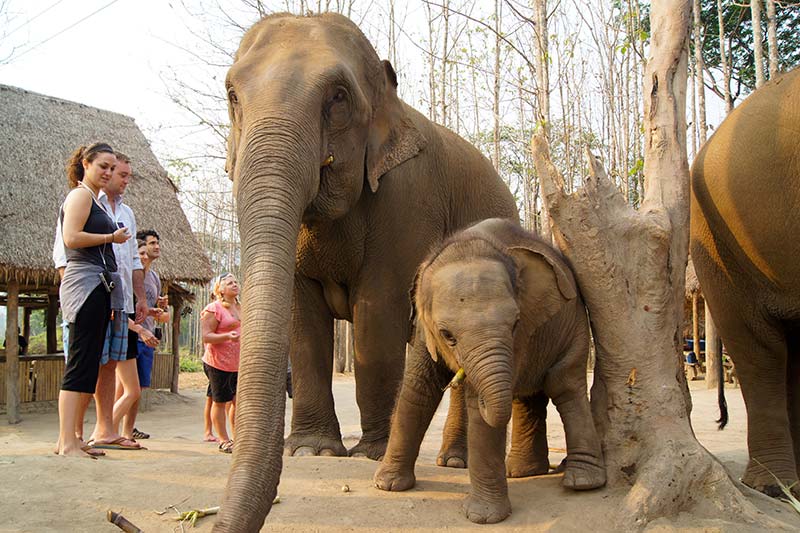 8. Try the Traditional Thai Massage
Traditional Thai Massage is very famous with foreigner tourists and Massage in Chiang Rai is not an exception. You can find dozens of places offering traditional Thai massage with reasonable price from center to outskirts. Massage in Thailand is different from American and European when it focuses more on applying pressure and then stretching the muscles. Beginning with washing the feet and then changing into the appropriate massages dress. The masseuse begins to work from the feet up the body to the head.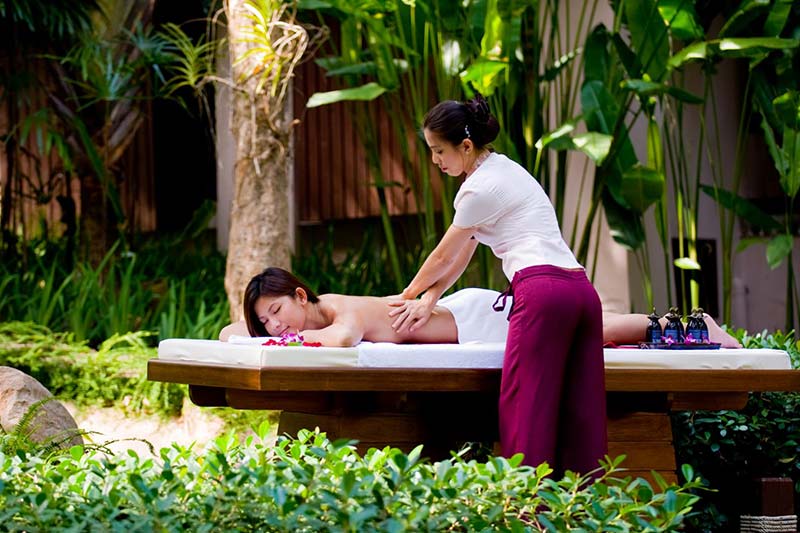 9. Watch the sunset with cocktails
There is no better choice to end up a long day in Chiang Rai than watching the sunset with a cocktail in hand. The only place you can do that is the Dinner Late Café & Hangout. This is a stylish bar with a small open-air and top-floor bar. In addition to the cocktails, they also are one of the few bars serving local and foreign beer.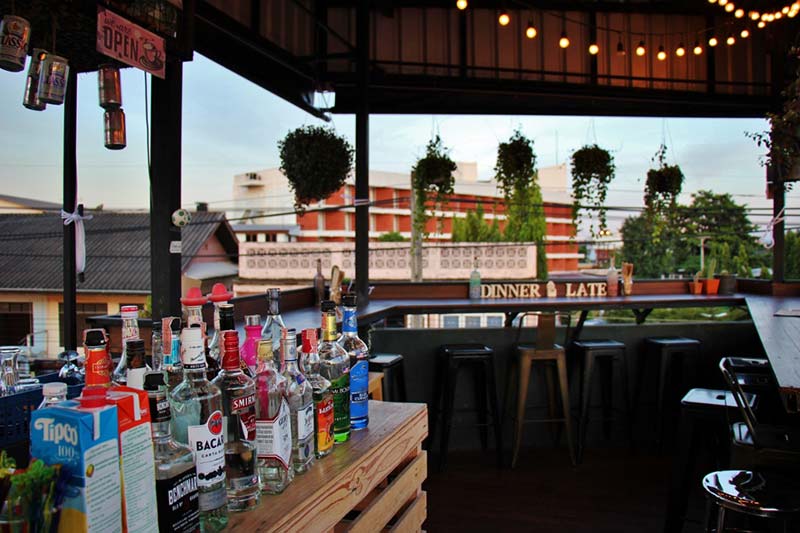 ---
Related Articles:
10 best destinations to travel in Thailand
Travel to Thailand - Things you should know
Bangkok street food - Top dishes
See tours:
Bangkok - Chiang Rai - Chiang Mai 6 days
Unforgettable Honeymoon Thailand 10 days