A small souvenir, but with great cultural significance, bearing
the characteristics of a country
. Everyone who travels loves to buy gifts for family and friends after the trip. Shopping is a way to
immerse yourself in the local culture
in every
Vietnam Private Tours
trip. Below is a list of souvenirs that visitors should buy as gifts for every occasion in
Vietnam
.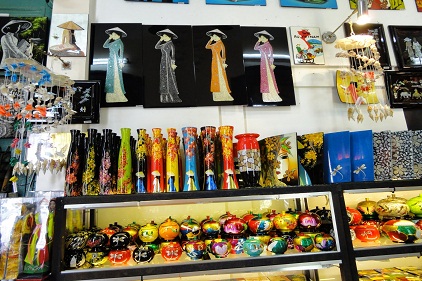 Palm-leaf conical hat (Non La)
The conical hat is
a symbol of Vietnamese culture
. The conical hat is familiar with the funnel structure and has the effect of blocking rain and sun. Conical hat is an indispensable item of Vietnamese women when combined with charming traditional costumes such as Ao Dai, Ao Ba Ba, ...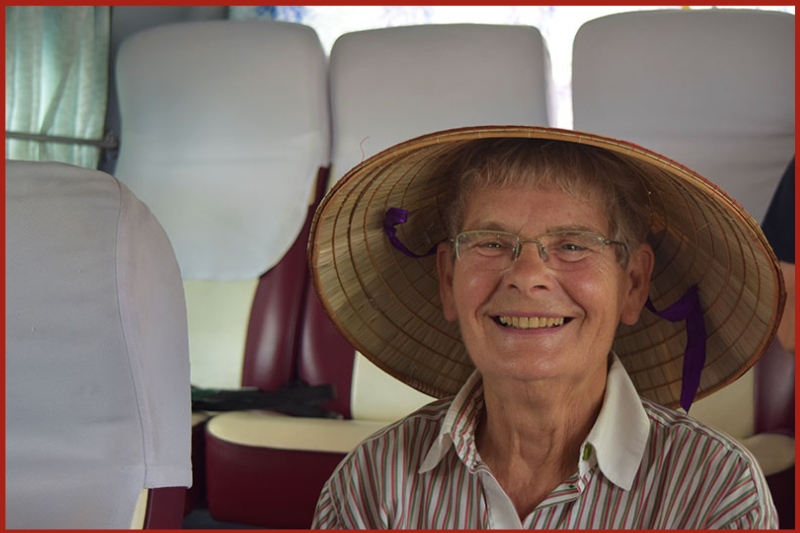 (Non la in Vietnam)
Visitors
can find conical hats anywhere in tourist destinations
. They come in all sizes, styles and designs with bold Vietnamese accents that international friends love.
Ao Dai
Since the 18th century, the Ao Dai has been honored to become
the national costume of Vietnam
. The Vietnamese Ao Dai is discreet but sexy, the fragile Ao Dai
embraces every soft and seductive line of a woman
. Many foreign tourists to Vietnam are very fond of Ao Dai and some people have ordered a few sets to bring back.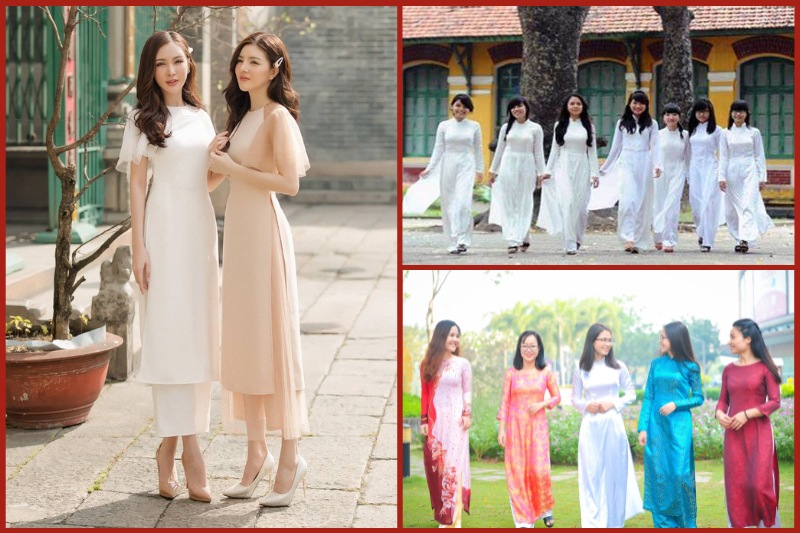 (Ao Dai in Vietnam)
Today, there are
modern Ao Dai
with two shorter flaps and a change to the collar, but still retaining the traditional beauty. This makes
it easier for the people to move and suitable for more occasions
.
Brocade (Do tho cam)
Vietnamese brocade is a familiar image of many international tourists when coming to
Vietnam Customized Tours
. In any shop in the tourist area, we also see stalls selling
all kinds of brocade items from bags, towels, clothes, hats, dresses to key chains
.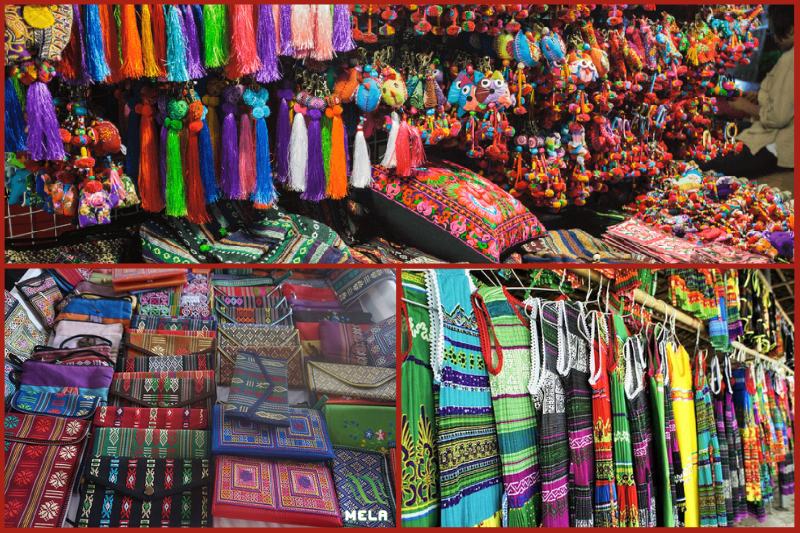 (Brocade in Vietnam)
Brocades are often
handmade and boldly ethnic
, so they are loved by tourists. Brocade weaving products are not only popular with people of ethnic groups in the high mountains but also become an "expensive" item in most of
Vietnam
's tourist areas.
Rice painting (Tranh gao)
Rice painting is a rather special line of paintings,
imbued with the national identity of the Vietnamese people
. These works of art are made with rice grains made by
Vietnamese people.
To color the picture, the artist had to roast the rice grains to a certain ripeness, then match the small grains of rice with different colors to create a beautiful picture.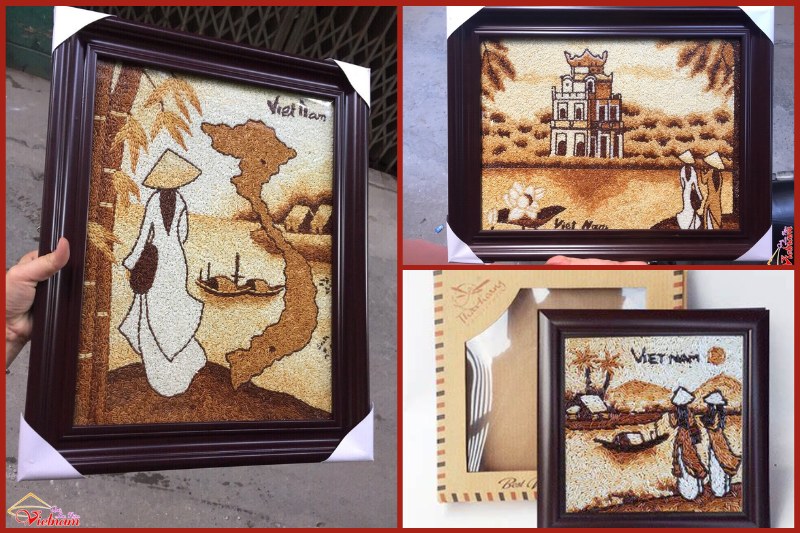 (Rice paining in Vietnam)
The popular themes of rice paintings are landscapes, working people, portraits and calligraphy. Therefore, it always
attracts the attention and sympathy of foreign tourists
because of its uniqueness and sophistication.
Souvenirs made from bamboo
Bamboo is the symbol of the Vietnamese people,
expressing the integrity and resilience of the Vietnamese people
. With their meticulousness and ingenuity, artisans can create many wonderful works from bamboo used in daily life. Besides, they also sculpt them into different shapes, like a boat, a cyclo or a scenic spot in
Vietnam Private Tours
.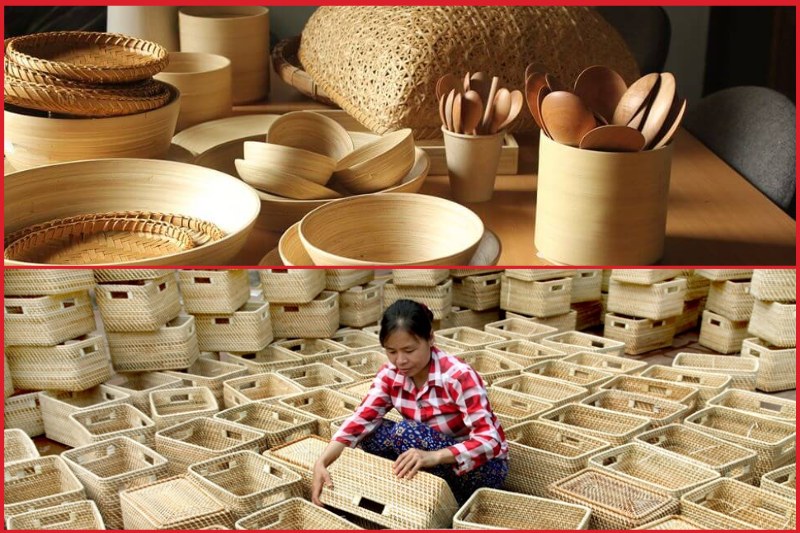 (Souvenirs made from bamboo in Vietnam)
Souvenirs made from pottery
Vietnam
is proud to be one of the countries that has preserved and developed the oldest ceramic craft up to the present time. In addition to the common
dishes and pots
, there are many things made from
ceramic
such as
worship items and items for interior/exterior decoration
. This will be a
very meaningful souvenir
from Hanoi for those living far from Hanoi.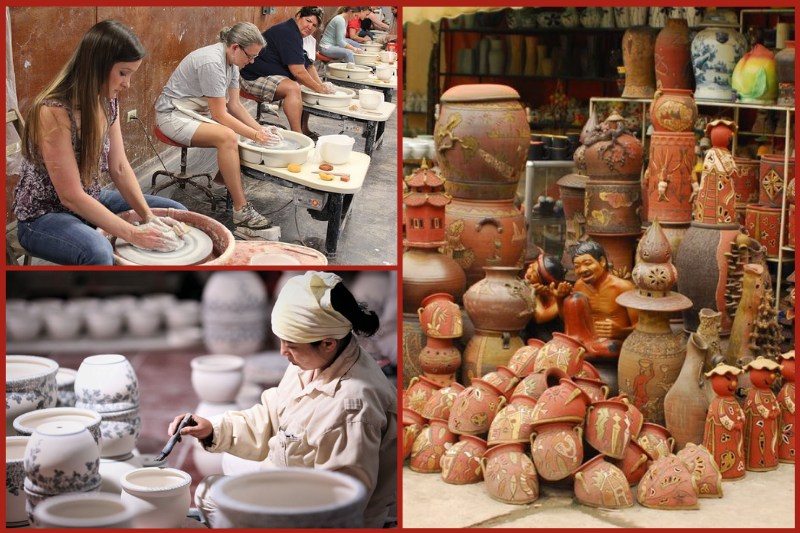 (Souvenirs made from pottery in Vietnam)
With many
unique shapes
and
especially
the way to color products
, Vietnamese ceramics are very attractive to foreign tourists. In craft villages, visitors can directly create products to their liking.
Vietnamese Coffee
Vietnam
is a country that produces
the second largest coffee in the world
, with a bitter taste and special aroma that has made many tourists around the world nostalgic.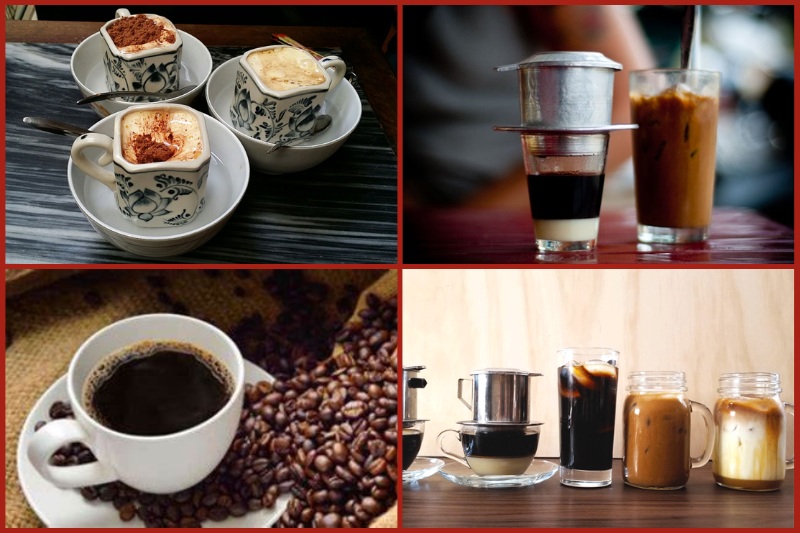 (Coffee Vietnam)
Vietnamese coffee gifts will surely make your foreign friends really like and appreciate your affection for them. It is this gift that will remind them a lot of
Vietnam Private Holidays
. An original coffee box would
make a reasonable gift and is compactly packaged for easy portability
.
Dried food
Vietnam
is one of the countries in Asia with the largest variety of dry foods and is also a gift tourists often buy as gifts for family and friends. There are many types of dried food such as:
dried jam, dried fruit, dried squid, dried beef, ...
are unique foods, imbued with Vietnamese culture. These dry foods are often
compact, convenient and convenient for transportation
, so they are very popular with foreign tourists.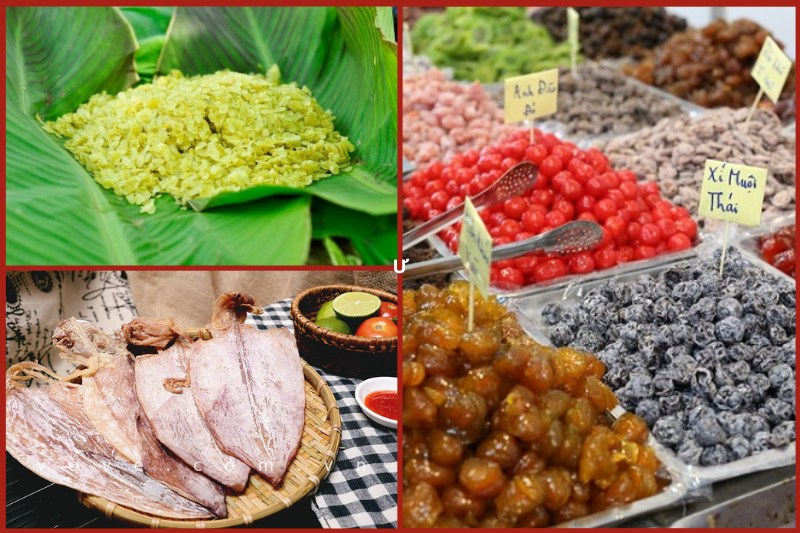 (Dried food in Vietnam)
Once you take part in
Vietnam Customized Holidays
, you will have the opportunity to live in
its wonderfully mixed cultural diversity and traditions
. Each destination has its own charm, so go explore them and
keep yourself memorable things to take home
. Hopefully the above suggestions will help tourists have more ideas about souvenirs during their trip. It is meaningful memories or gifts for relatives and friends.