If you are a lover of experiences, you cannot ignore
the kayaking activity
in the Ha Long cruise itinerary. Boating by yourself in the blue water of the sea and
exploring the wild and majestic scenery of islands and caves
, you will see a beautiful Ha Long. Kayaking spots attract the most tourists in
Ha Long
are: Luon cave, Ba Trai Dao, Ba Ham, Dau Be, Co cave, ...
Sitting on a boat to see the magnificent scenery

It's wonderful to discover Trang An Scenic Landscape Complex in Ninh Binh - the first Mixed Heritage Site in Vietnam since 2014. When coming to Tam Coc in Vietnam Private Tours, tourists will board a small sampan for a spectacular 2-hour trip through caves, waterways and beautiful rural landscape consisting of limestone cliffs and rice paddies.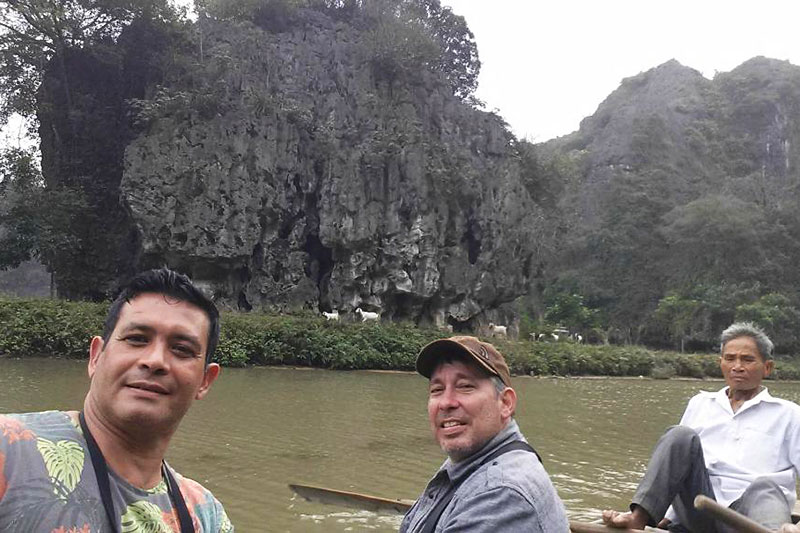 (Boating in Trang An)


In Hue city, we will also take a beautiful dragon boat trip along Huong River and visit Thien Mu Pagoda – one of the most popular attractions. You will see the life of the people on both sides of the river and admire the Truong Tien bridge built more than 100 years ago.



(Huong River beside Thien Mu Pagoda)



Fishing the traditional way

To refresh your Vietnam private tours, you will experience the life of the fishing village people when interacting and chatting with them. In particular, you can not only witness the scene of fishing with your own eyes, but also perform it yourself.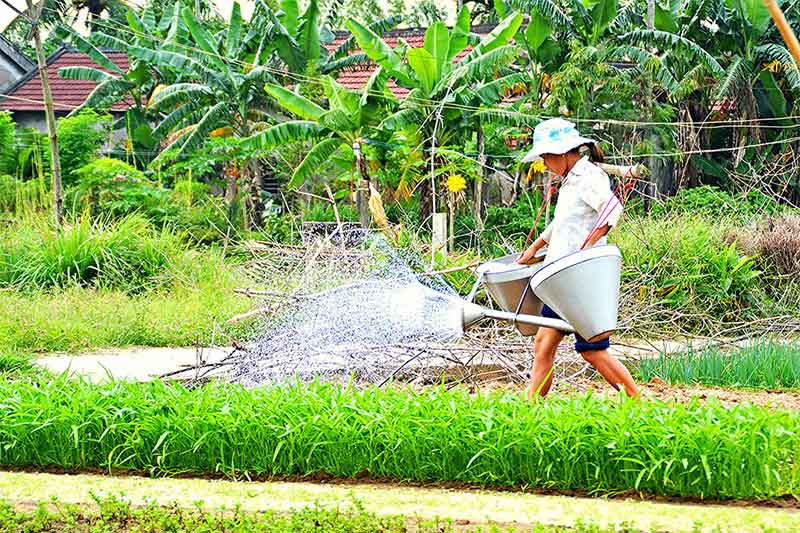 (Hoi An people's life)

When coming to Cua Dai sea in Hoi An, travelers have an opportunity to earn and try their hand at local traditional fishing techniques using round and cast nets. Surely you will feel in high spirits when you first experience catching fish.


Paddling the strange Vietnamese bamboo basket boats

Paddling the Vietnamese bamboo basket boats is the unique experience in Vietnam Private Tours to appeal to many tourists. You can explore the now tranquil coconut-palm flanked waterways of a past war and hear of the extreme conditions endured by soldiers on both sides.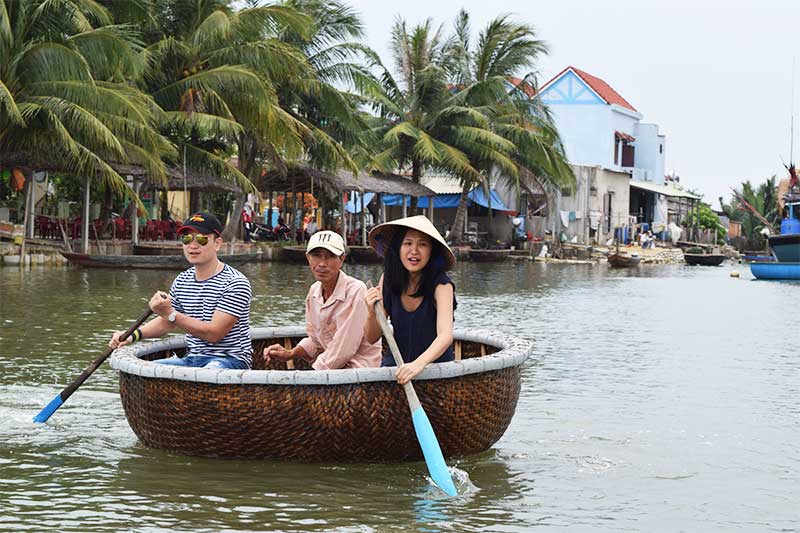 (Bamboo Boat in Hoi An)

The most popular activity in Cam Thanh village in Hoi An during Vietnam Customized Holiday is taking a traditional basket boat through the coconut forest. You will be floating on the river to explore the ecosystem, with many species of birds and fish living in this forest.


Getting on sampan for rowing through canals

Sitting on a small sampan going through the canals on the Mekong Delta will make tourists fall in love with the beauty of Vietnam's rivers.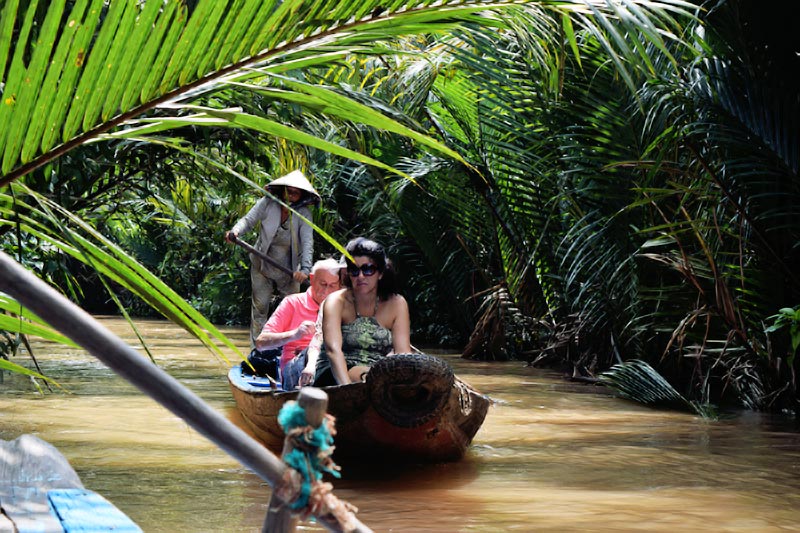 (Boating in Mekong Delta)

From the boat cruise, travelers will get to see the beautiful sights of lush orchards, lines of coconut trees, colorful floating markets and the yellow or green rice paddies. Moreover, visitors can get a close-up experience of rustic river life along the tributaries of the Mekong River - one of the longest rivers in Asia.


Enjoy the exciting feeling on the floating market

The Floating Market is not only a place to buy and sell fresh fruits, agricultural products and many other items, it also attracts tourists to visit and enjoy exploring the special lifestyle of the river. In the early morning, you will make a boat trip to the floating market, visit villages and see the daily activities of the locals who live along the Mekong canals.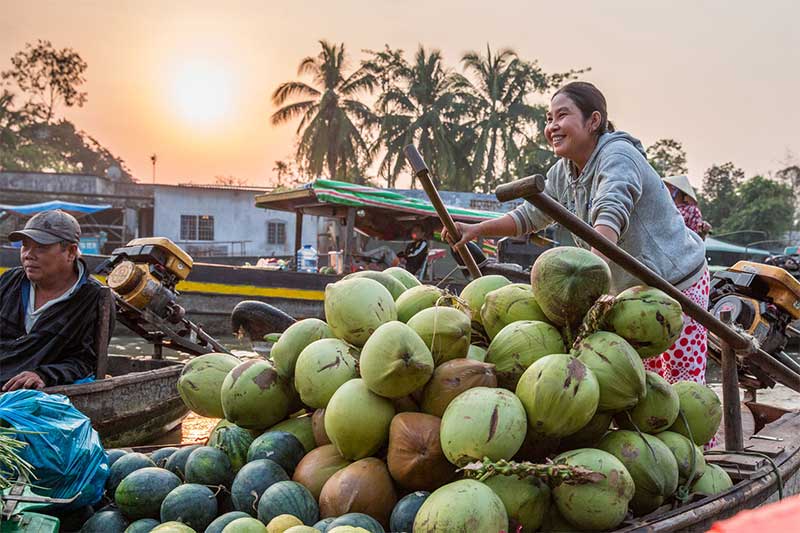 (Floating markets in Vietnam)

The most famous floating markets in Vietnam Private Tours are Cai Be (Tien Giang) and Cai Rang (Can Tho). The most favorite activity of tourists is probably eating local specialties such as Pho or Bun and drinking a cup of coffee on a boat floating on the river.



River culture is a cultural highlight of Vietnam in general and a beauty of Vietnamese tourism. Immersing in water activities with the locals is a great way to get a taste of the Vietnamese way of life. Don't miss this opportunity in your Vietnam Customized Tour.