Thailand
is one of the destinations loved by many tourists and it is impossible not to mention the famous cities in
Thailand Private Tours
: Bangkok, Pattaya, Phuket,... This country is
famous for its many beautiful landscapes, delicious food, suitable for those who want to explore local culture
. Every year, Thailand welcomes millions of tourists from all over the world. So why does Thailand attract and attract so many tourists?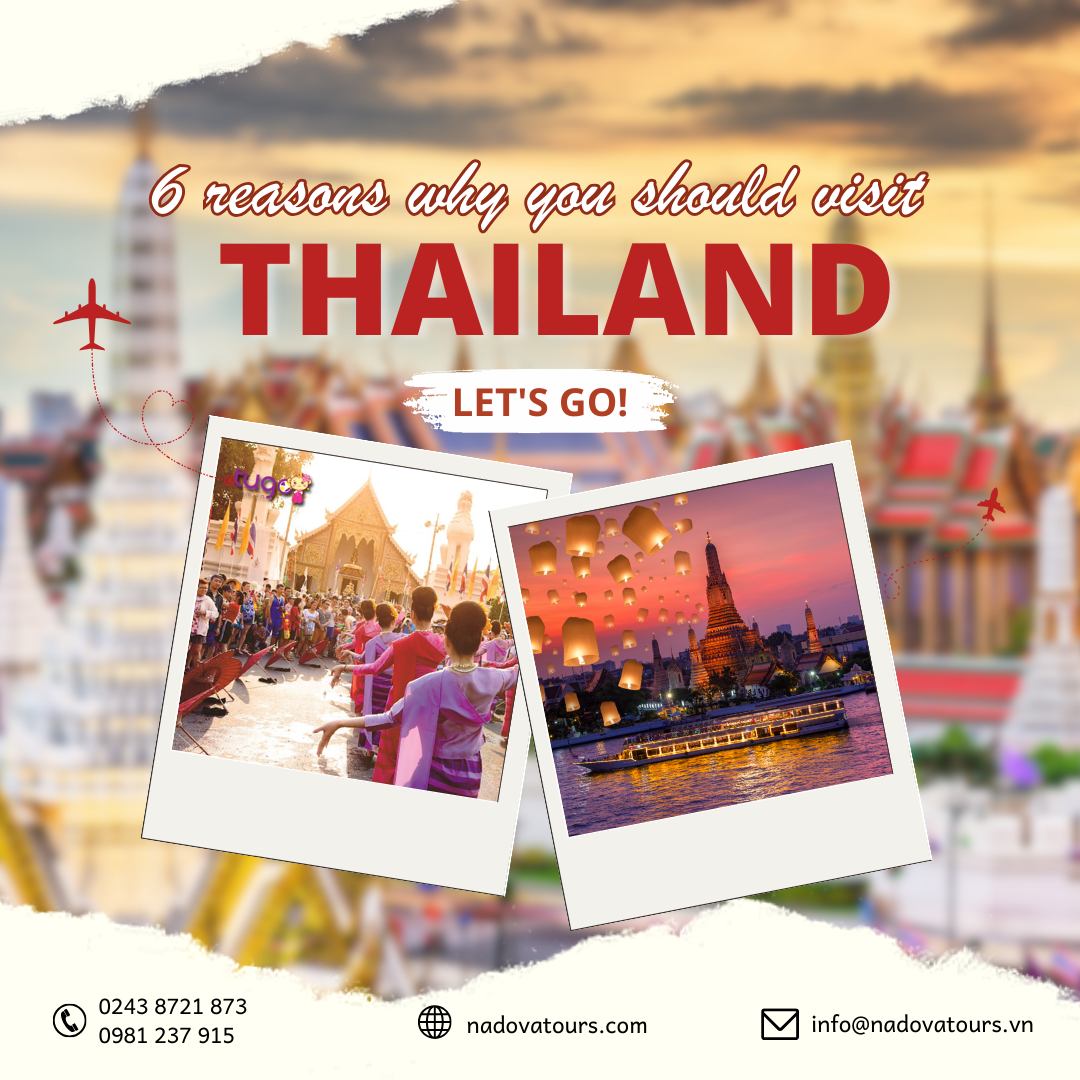 Tourist destination is beautiful and brilliant
The land of the
Golden Temple
is always an attractive destination attracting many tourists from all over with
its unique architectural works and natural landscapes
. One of the indispensable places is the temples with
exquisitely sculpted Buddhist architecture
. When making a pilgrimage to the land of the Golden Temple, you should take the time to visit some temples such as: Wat Arun (Temple of Dawn), Wat Phra Kaew (Temple of the Emerald Buddha), Wat Pho,... In addition, not only is it famous. Famous for unique temples, Thailand is also
famous for many beautiful islands
stretching across the country such as Phuket Island, Koh Phi Phi Island, Koh Poda Island,...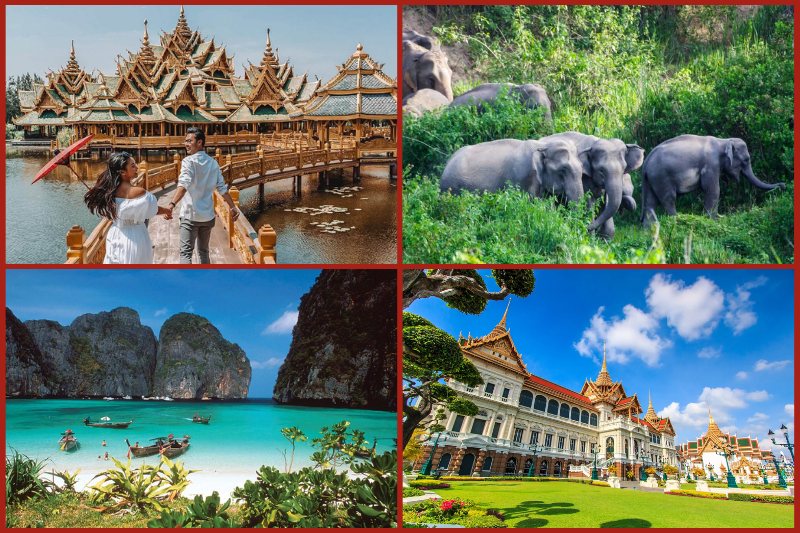 (Tourist destination in Thailand is beautiful and brilliant)
Thailand
builds
a variety of destination options for tourists
and conveniently connects domestic destinations. Besides Bangkok, there are a series of destinations that have become famous tourist brands in the world,
from the sea to the mountains
such as Phuket, Hua Hin, Pattaya, Koh Phi Phi, Koh Phang Nga, Krabi, Chiang Mai, ... That's why tourists always come back to Thailand.
The weather is warm and pleasant
Thailand has hot weather all year round, the yearly temperature always fluctuates
above 25 degrees Celsius
, which is
convenient
for tourists to visit, especially beach resort activities and explore beautiful islands. beautiful in the south. Only some times are it cold in the Northeast where the mountainous peoples live around Chiang Mai.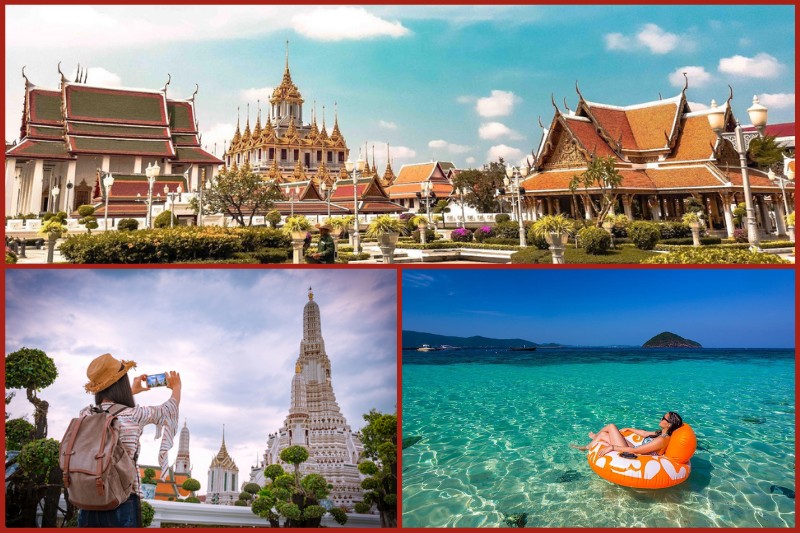 (The weather in Thailand is warm and pleasant)
Tourists should travel to
Thailand Customized Tours
from mid-November to around the end of February next year
. At this time, the climate in Thailand is
quite cool, with little rain and not too hot
. Especially at this time, many festivals take place so visitors can freely explore everywhere.
Thai people are friendly
Thailand is famous for being
the friendliest country in the world
and is known as the
"land of smiles"
. This comes from the "Sanuk" philosophy - the Thai philosophy of
optimism, joy and enjoyment of life
. They believe that being alive and existing is a miracle, so from children to the elderly, everyone lives happily and enjoys every day.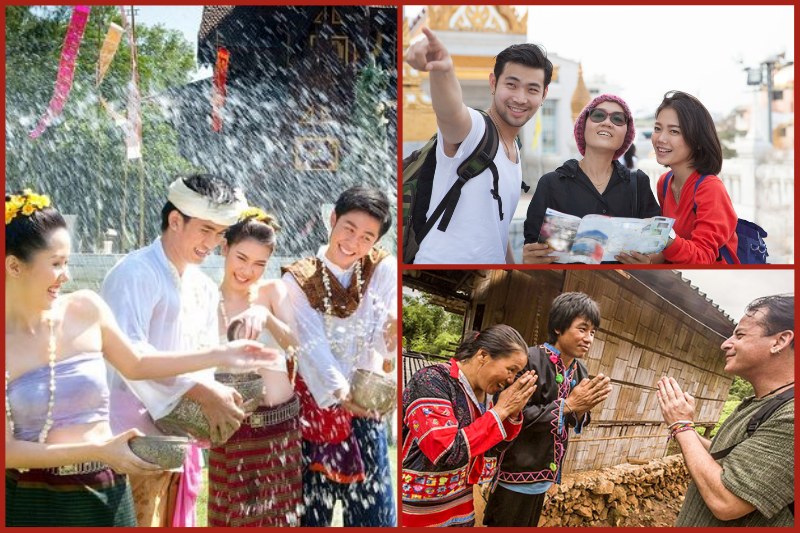 (Thai people are friendly)
Thai people are always
ready to help others
even though they are very busy at work. For example, if you want to ask for directions or find a restaurant, even though there is a language barrier, they will try to help you. In particular,
transgender people are recognized and highly respected in Thailand
. Here, you are free to live the way you want without having to hide your true gender.
Diverse cuisine
The first reason why
Thailand
is
an ideal place to travel is "cuisine"
. With a series of new dishes, affordable prices and bustling atmosphere. Famous as a country with rich cuisine, not only local cuisine, Thailand also has
most dishes from Asia
(Chinese, Indian, Vietnamese,...)
to European
(French, Spain, England,...). Besides,
Bangkok street
food also resonates and is also what young people traveling to Thailand like most.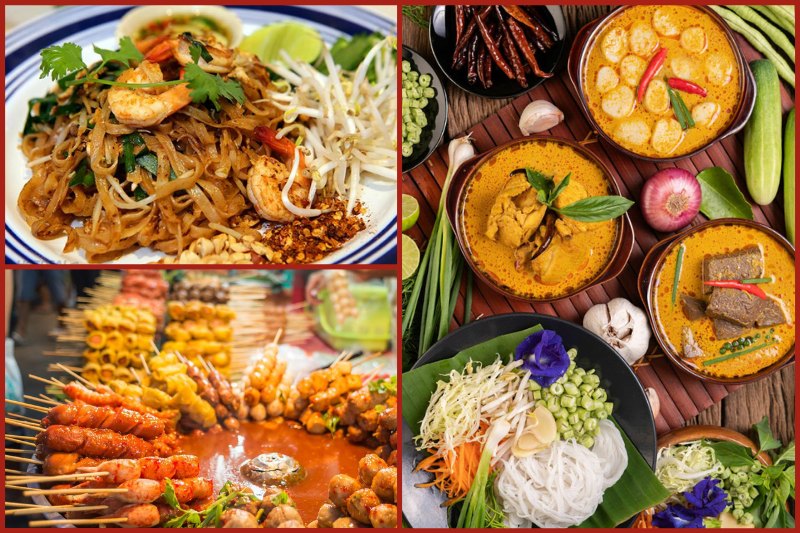 (Diverse cuisine in Thailand)
Must-try dishes when coming to
Thailand Private Tours
such as
Pad Thai, Son Tam
(Thai papaya salad),
Mooping
(grilled meat skewers),
Laab
(Thai Style Minced Meat Salad),
Mango Sticky Rice
,... In addition, The warm climate in Thailand is also the place for
tropical fruits
such as papaya, pineapple, coconut, Thai rattan, durian... to grow and produce delicious quality.
Shopping paradise at affordable prices
Known as a shopping paradise, Thailand has
a long list of cheap night markets and unique shopping centers
enough to please shopping enthusiasts. Most items are quite cheap, extremely affordable with excellent quality.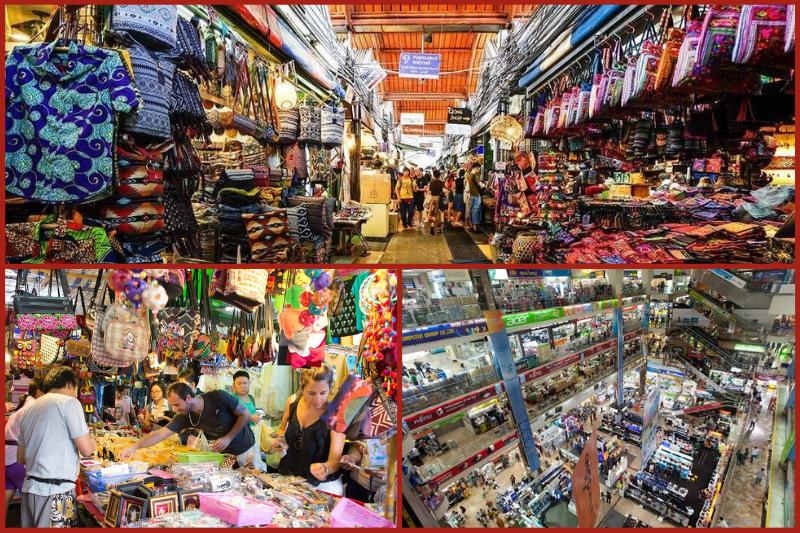 (Shopping paradise at affordable prices in Thailand)

If large shopping centers such as Siam Discovery, Central World, Siam Paragon,... satisfy shopping enthusiasts with many high-end brand products and classy entertainment spaces, then traditional markets such as Or To Kor, Cha Tu Chak, Taling Chan,... give visitors the most authentic and intimate experiences about the cultural, living and shopping life of indigenous people. There are also night markets such as Asiatique night market, Khaosan Road, Ratchadaphisek, Rot Fai, Silom- Patpong, Chatuchak weekend market,...

Many unique festivals

One of the cultural beauties of Thailand is most clearly shown in the traditional festivals that take place every year. Thai festivals are not only spiritual but also a beauty in the culture and life of the people of this country.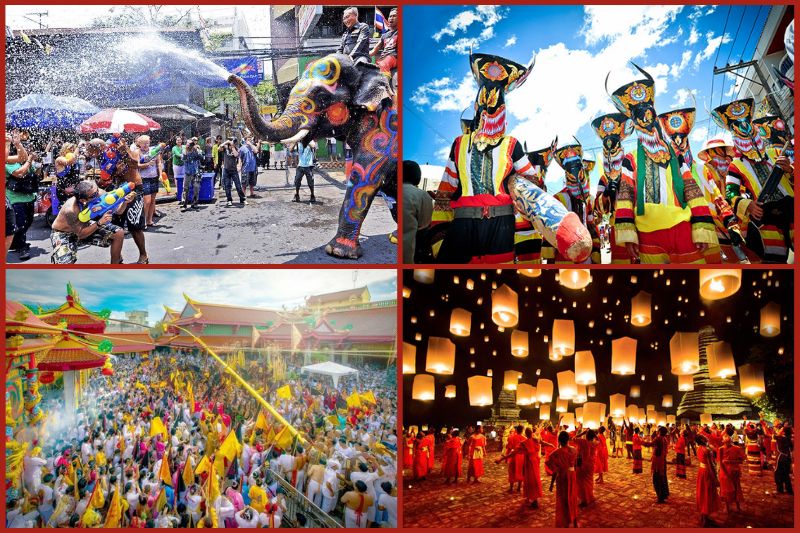 (Many unique festivals in Thailand)
Unique festivals associated with Thailand such as the
Thai Water Festival
- Songkran (April), Thai Festival:
Phi Ta Khon ghost
(June or July), T
hai Vegetarian Festival
(June 10),
Thai Buffalo Racing Festival - Wing Kwai
(October),
Chiang Mai Sky Lantern Festival - Yi Peng
(November),... In addition, Thailand also has interesting entertainment venues that perform out every day.
Thailand, a tropical country, still has
many attractive and wonderful places
waiting for you to explore. With the 6 reasons listed above, Nadova is sure you are ready to explore this beautiful country. Hope you will have
wonderful and memorable experiences in this land of Golden Temples
in
Thailand Customized Tours
!