When you have Vietnam private tour, you may be more familiar with Da Nang, Nha Trang or big cities like Hanoi or Ho Chi Minh City. However, there is a place has long remained hidden from the eyes of a majority of Vietnamese and foreign travelers, an obscure treasure named "Quy Nhon". Recently, Quy Nhon is known as an attractive tourist destination with its beautiful natural scenery, reasonable and diversified travel expenses, convenient accommodation services. In this summer, why don't you add Quy Nhon on the list of tourist destinations and collect these useful tips below to have fulfilled Vietnam vacation?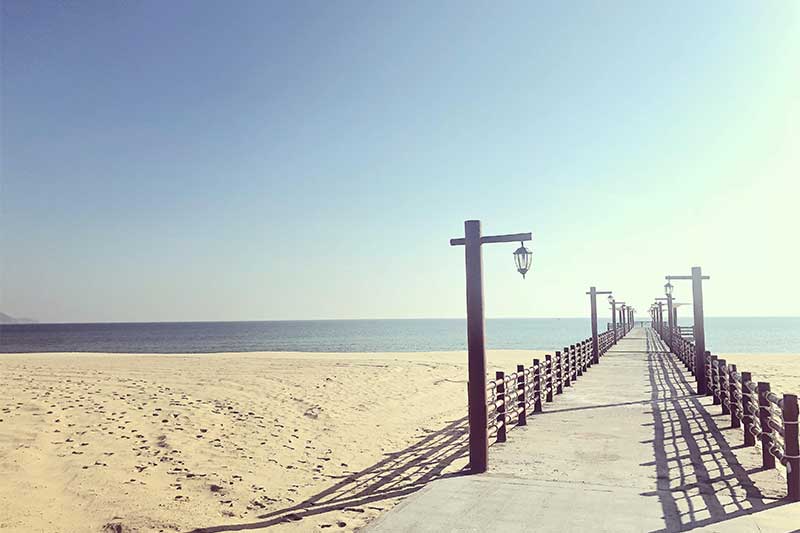 1. Have an exhilarating experience in secluded beaches
Quy Nhon attracts tourists by a peaceful beauty with gentle waves. It is compared by many people as a "Maldives paradise" of Vietnam. The most famous in Quy Nhon must mention the beach of Queen, Bai Dai, Bai Xep and so on. We highly recommend you come by this place in September or October because this is a time of peace and quietness - an ideal time for you to travel and relax, immerse yourself in the extremely attractive natural beauty of the land. Quy Nhon is covered by breathtaking landscapes and sun-kissed beaches. You can easily access to the beachfront stretches from Quy Nhon port to the hills. Located outside the city center is Queen's Beach (Bai Trung), a well-known destination with egg-shaped rocky pebbles lined up on its shore. If you are keen on some unspoilt beaches, you can go on highway 1D to Bai Xep fishing village and feel free to stop by at any point on the highway to get an instagrammable pictures with local fishing boats. You can spend hours sunbathing and enjoying the gentle sea-breeze kisses, without disturbance.
Heading to further south, you have the Bai Rang and Bai Bau Beaches which are also well- known with global visitors. The beaches are clean and have clear, turquoise blue waters, so you are free to try some aquatic sports like snorkelling or scuba- diving. Almost restaurants are virtually available all days to serve fresh and cheap seafood. For the most of the day, you can have any of the beaches all to yourself as locals don't prefer venturing out in the sun. Besides, the entire stretch of the coast along the highway has many small bays and sweeps of sand which can serve as a private location for relaxation.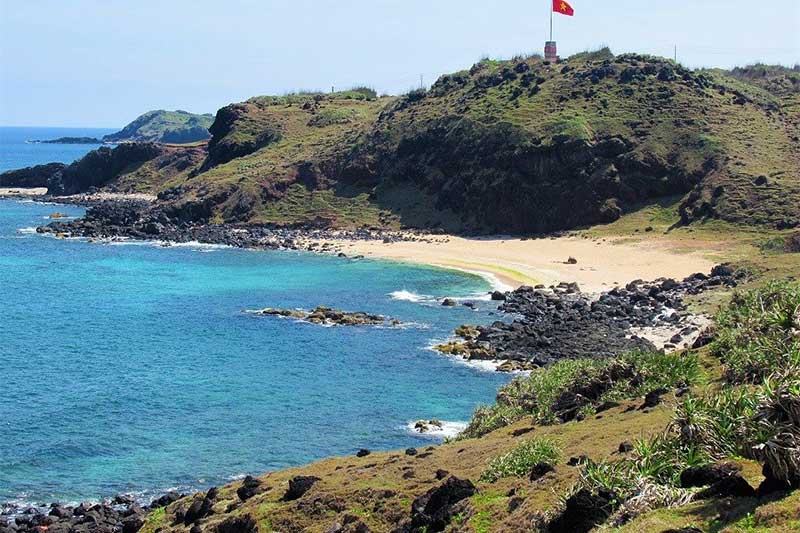 Read more: The 10 reasons why you should travel to Vietnam?
2. Explore Champa architect at Champa Temples
When having a private tour and travelling around the city, you can observe a wide range of brick architectures scattered across this place. These are remnants of the Cham Temples, which were built by Cham People in the 11th century. Due to the destruction of time, just Thap Doi, Thap Banh It, Thap Duong Long are undamaged. In these towers, there are many elaborated sandstone sculptures of traditional dances and customs. Challenge yourself by climbing to the top of these temples and you can see the bird's eyes views of the dazzling sky combined with the lush green of the village below. Also, visitors can take part in an archaeological day trip to enjoy outright your Vietnam customized tour.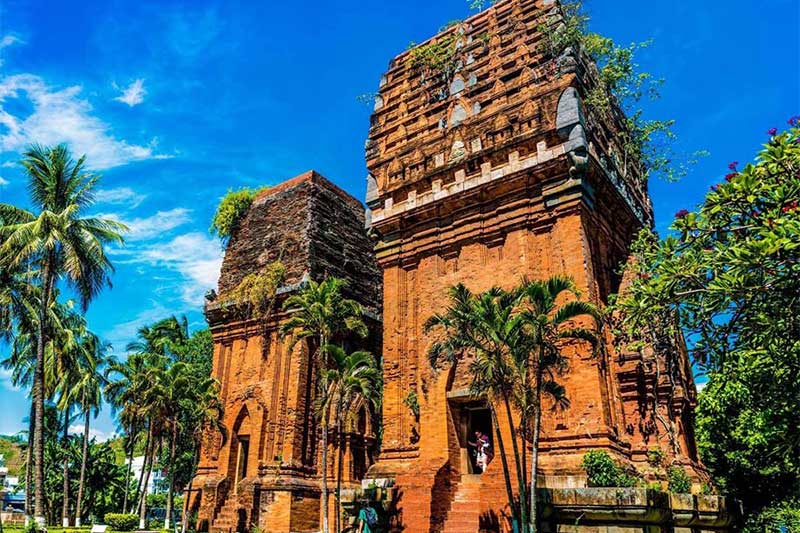 3. Take a religious tour to the Buddist Temple
In case you are looking for scared places to ease your mind, Quy Nhon can satisfy you with a wide range of Buddha Temples like Minh Tịnh, Hien Nam, Long Khanh, Pho Minh, Tam An Tu. Particularly, Long Khanh is a pagoda was built since the 18th century with a statue of Avalokitesvara which is represented the compassion of Buddhas. Ngoc Hoa Monastery is also an ideal destination with the golden twin Buddha statues and the panoramic view of Phuong Mai Peninsula.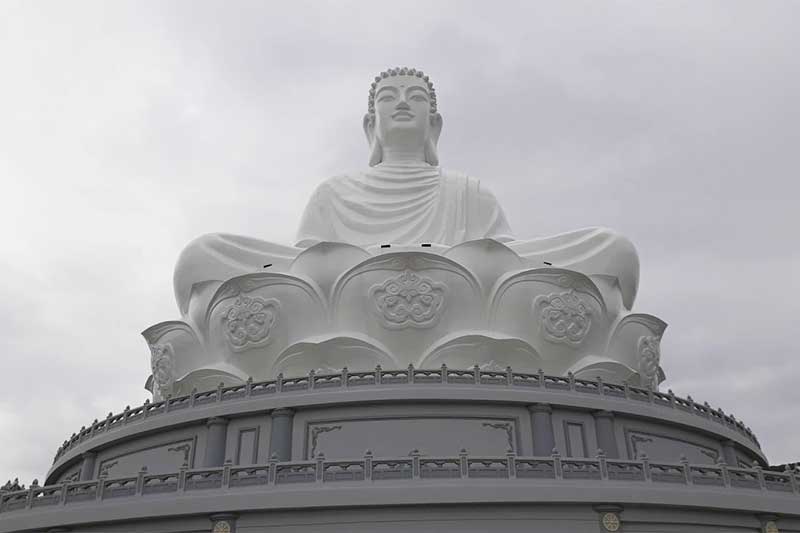 4. Pay a visit to local museums
Quy Nhon is home to many charming relics which can mesmerize historic buffs. You can find numerous artefacts and relics ranging from the Cham Dynasty to Vietnam War. Furthermore, around 44 kilometers from Quy Nhon is Quang Trung Museum which constructed to honor one of the most revered historical figure in Vietnam – Emperor Quang Trung (Nguyen Hue). Therefore, this museum stores many weapons, costumes and other relics originated from Tay Son Period.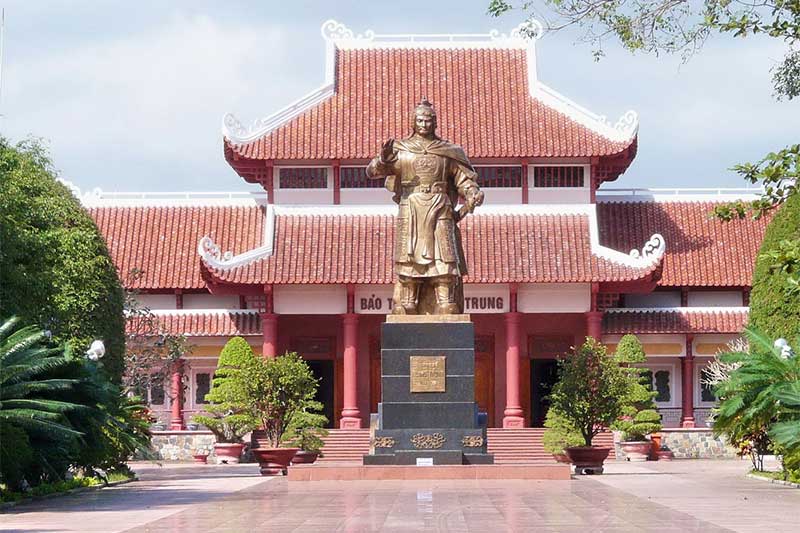 5. Make friends with animals at FLC Zoo Safari Park
Quy Nhon offers you not only historical monuments, cultural buildings but also full of recreational activities. If you are planning to have a Vietnam family tour with kids, don't worry about the children's playground. Situated at Nhon Ly, FLC Zoo Safari Park fascinated your kids with approximately 900 animal species. Up till now, this park is also a conservation facility with endangered individuals like deer, bear, ostriches. Besides that, you can spend your time observing the green park with fresh atmosphere and artificial ponds. Cafeterias, restaurants and even rental tents are opened all days for you to have a wonderful picnic time inside this park.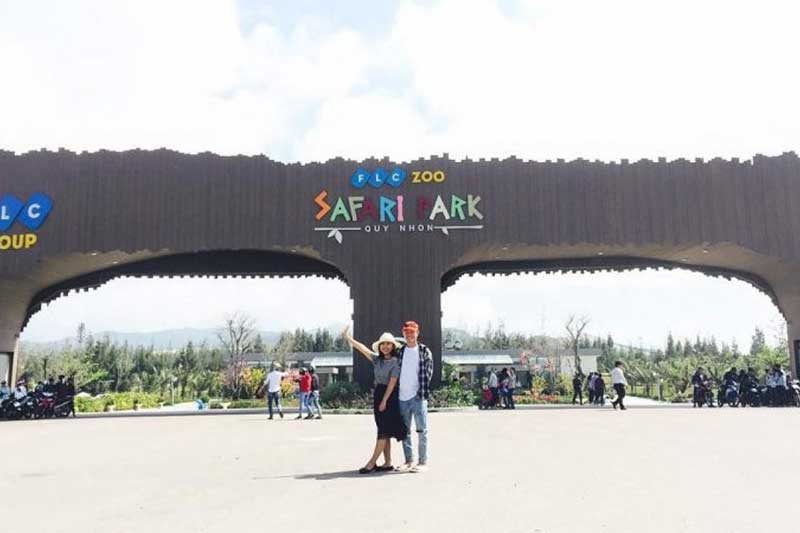 Read more: Top 7 marvelous beaches for Vienam family tours
6. Enjoy scrumptious local dishes
Located next to the beach, Quy Nhon is famous for much savoury seafood. You can easily look for a local restaurant where serves a variety of raw seafood such as shrimps, squids, octopus, fishes. If you have seafood allergy, don't worry because there are plenty of delicious alternatives like Banh Hoi (tiny pockets of thin rice vermicelli), Banh Xeo (rice crepe stuffed with pork/beef/ seafood), Banh Beo Chen (a steamed rice pancake) and Bun Thit Nuong (rice noodles served with grilled meat).
Vietnamese people tend to dine in the small local food stalls, so most of the restaurants here are roadside (or beachside) with plastic chairs and tables. Tourists can blend into the regional vibe by trying to feast on seafood in a local chophouse like the native.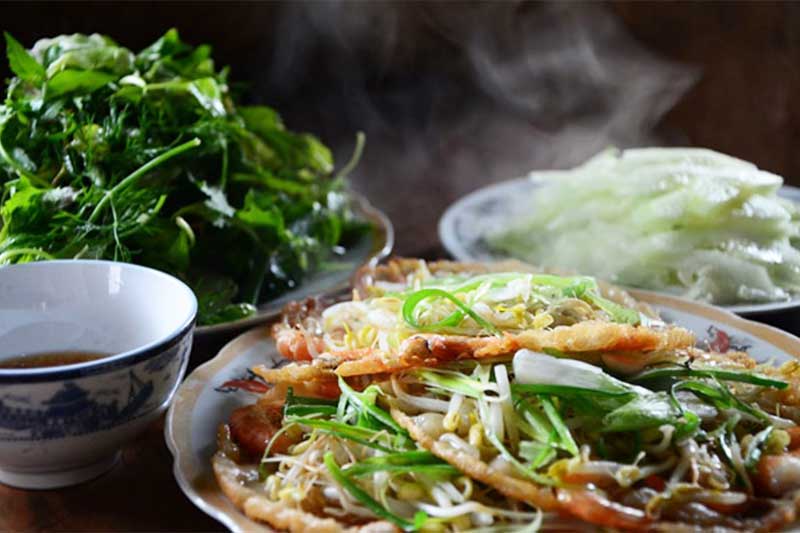 Read more: Vietnam Street Food: Top Essential Dishes
See tours:
Absolute Vietnam Holidays 15 days
Colorful Vietnam - Thailand Tour with Phuket 17 days
Fantastic Vietnam - Myanmar Holiday 20 days