Vietnam has become one of the most exciting destinations in Asia that attracts millions of tourists each year. The quick growing pace of tourism has left impact on many major tourist attractions in Vietnam from North to South. However, there are ways to have the real adventure and treasured highlight of a Vietnam private tour. Spending a couple of nights in a homestay in rural area is definitely a fantastic experience that really gets you off-the-beaten-track. Let us tell you the best reasons to try homestay during your holidays in Vietnam:




1. You will get to know the local people
Rather than just visiting local people during the trip, staying at a homestay where the host family still live on the property will give you great opportunity to meet and interact with them. Getting to know the people and their local culture is the meaning of every trip, isn't it? Not only the host family, but you also have the chance to interact with other people in the village. In rural areas in Vietnam, many family have lived there for generations and some people have never left. So, they are eager to share their knowledge about the place with you and get to know about your culture as well. Moreover, families in the countryside of Vietnam are tend to be multigenerational families and you will get to meet grandparents, parents and children. When you are travelling in a Vietnam family tour, it will be a fantastic time for your children to learn new things from a different culture. Don't worry about the language barrier! Sometimes smiles, gestures and eye contact say more than words.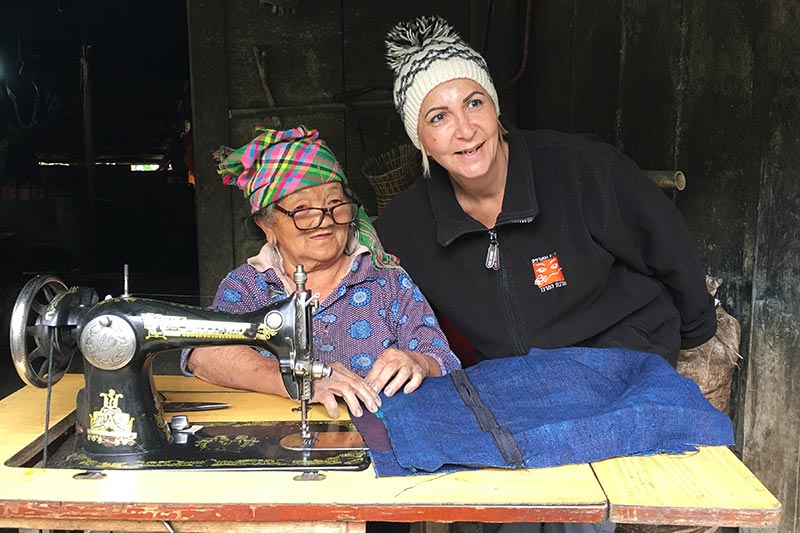 2. You will get insight of local life and culture
There are 54 ethnic groups in Vietnam and each group have its own language and traditions that can be unique and different to the major Vietnamese group. Staying at a homestay of an ethnic group gives you great insight of their daily life and culture. There are plenty of cultural activities for tourists to join such as dance and music performances, visiting weekly ethnic markets, trying to weave local textiles. This kind of travel experience can be the highlight of any Vietnam customized tours for many travellers.


3. You will really get off the beaten path
Although there are homestays in urban areas today, the homestays we mentioned here are mostly located in the rural or mountainous areas where you don't see many tourists. Less tourist means you can enjoy the peaceful atmosphere and spend quality time in these beautiful countryside surroundings. It is often believed that "getting off the beaten path" is something adventurous. But it can be just an escape from the bustle and hustle of the modern life, set aside your phone and laptop to sit down, relax and observe the gentle rhythm of life in the rural villages. A few moments of doing nothing can sometimes be a fond memory of the entire holidays in Vietnam.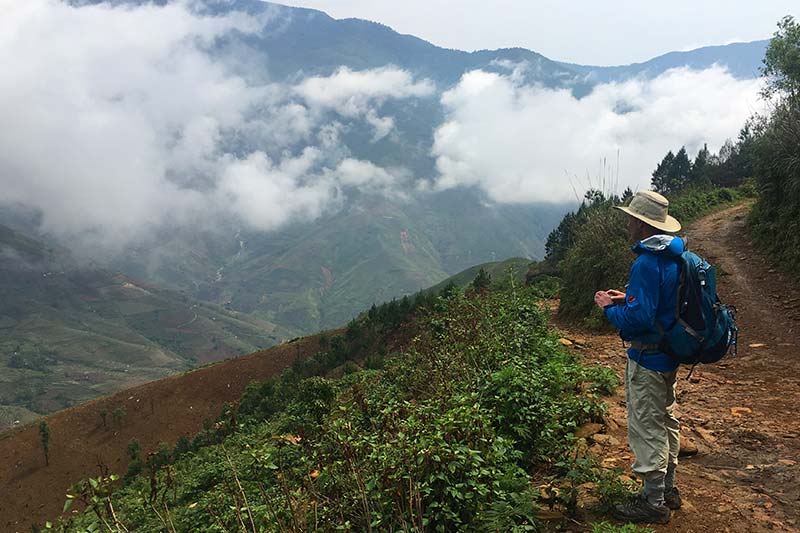 4. You will have the freshest food and the best home-cooking
A lot of travellers who tried homestays before admitted that the home-cooked meals they were served could be one of the best dishes they have ever eaten during their Vietnam private tour. Though the food at homestays is simple, it is full of flavor and often prepared with freshest ingredients. "Farm to plate" can be the exact description for the meals you have at homestays in Vietnam. Get hands-on preparing the food with the host family is also a great fun to have when staying at homestay. At some places, tourists also have meals with the family which can be a memorable experience. Remember to try few shots of homemade rice wine.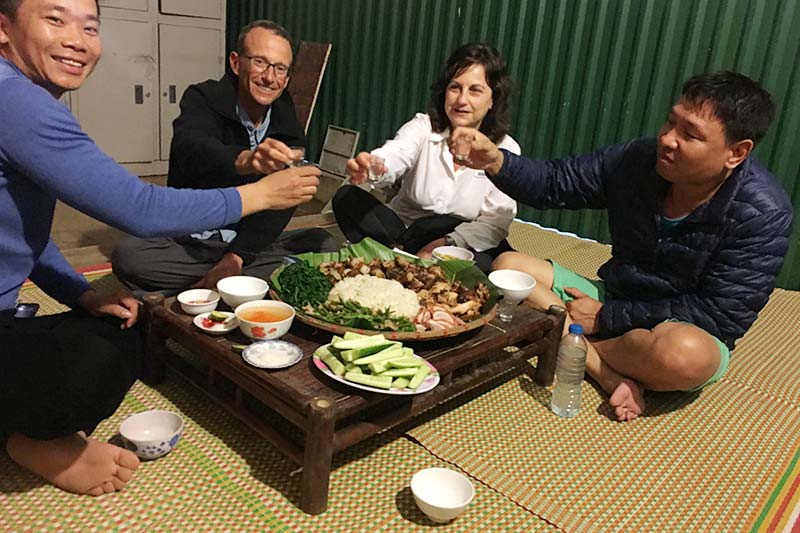 5. You will see more of the beautiful landscapes
Homestays in Vietnam are often located near some of the most beautiful natural landscapes of the country, a village against staggering mountains or facing the stunning rice paddy fields. A normal trip to homestay includes trekking, hiking or biking during the day and return to homestay in the late afternoon for relaxing. Waking up early to see sunrise over the green rice terraces and enjoy the tranquility of the countryside can be an experience every travellers look for. Most homestay hosts can also show you some hidden highlights of their place.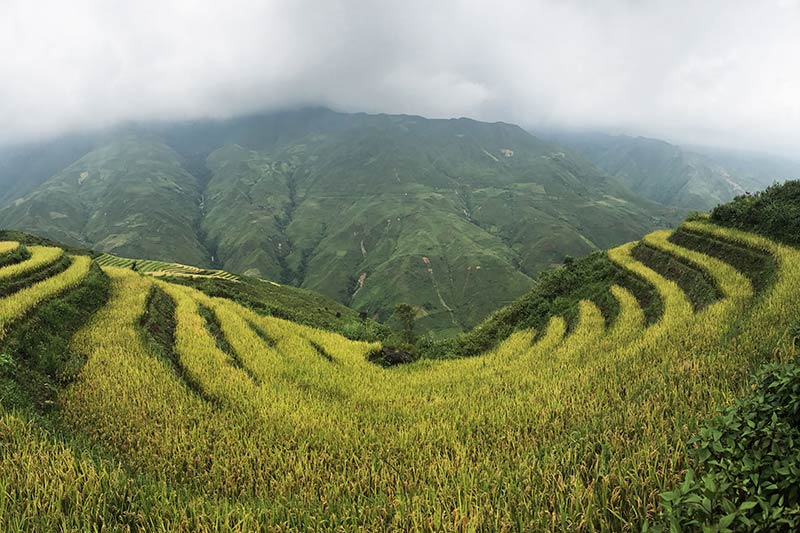 6. You will support the local community
In rural areas in Vietnam, many homestays are a part of the Community Based Tourism project. The hosts are given financial loans, training and other supports to improve their house meeting required standards for hosting foreign tourists. When you try the homestay, you are giving income directly to the local people or community you stay with. It is not just the host family, but other people that help to run homestay smoothly such as cooks, local guides, farmers or transport providers. That is an important part of the sustainable tourism, when you travel a long way to visit and appreciate a country, and its local people are happy to share it with you. Rather than supporting large corporations, helping small local communities will definitely be a memorable experience for your trip.
---
Read more:
Top 8 must - visit places in Northern Vietnam
Top lesser known destinations to visit in Vietnam
View tours:
In-depth Vietnam Tour with Sapa 16 days
Highlights of the north Vietnam 7 days