Selected by CNN for the list of top five up-and-coming Asia Pacific destinations to visit this fall, Phu Quoc is surely a must-visit on your Vietnam private tour. But since there are a lot of things to discover on this untouched island, where should you start? Below is the list of 6 best places to visit in Phu Quoc recommended by Nadova Tours. Check it out then go and explore!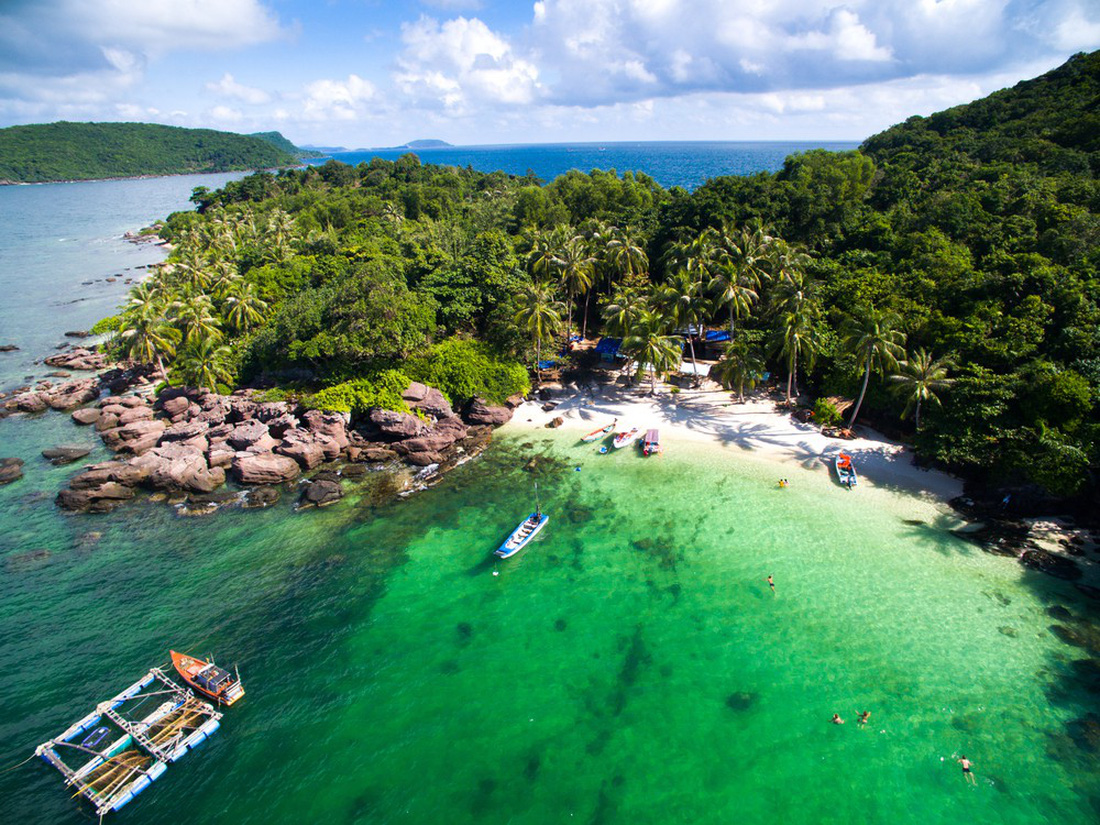 Phu Quoc - a must-visit destination in Vietnam (photo credit: Stem.vn)
1. Long Beach
Phu Quoc is undoubtedly one of the top beach destinations that is worth a visit on your Vietnam customized tour. If you are a beach lover, you should not miss out on this island. Long Beach or Bai Truong is the best beach and should be checked out when visiting Phu Quoc.
An interesting fact you might not know is that Long Beach has been selected by CNN for the list of best beaches around the world in 2017. With a wide range of resorts and the marvelous sight of sapphire blue water added up with wide sand, Long Beach is definitely worth being on the CNN's top list.
Another reason why Long Beach is a must-visit on your holiday in Vietnam is that the sunset there is glorious. Watch the sunset while having a beer there might be the best experience you can have in Phu Quoc.
Besides Long Beach, Star Beach – a "crown jewel" of Phu Quoc or Ong Lang Beach – particularly recommended by CNN is another ideal option for a beach lover. They are all worth your visit!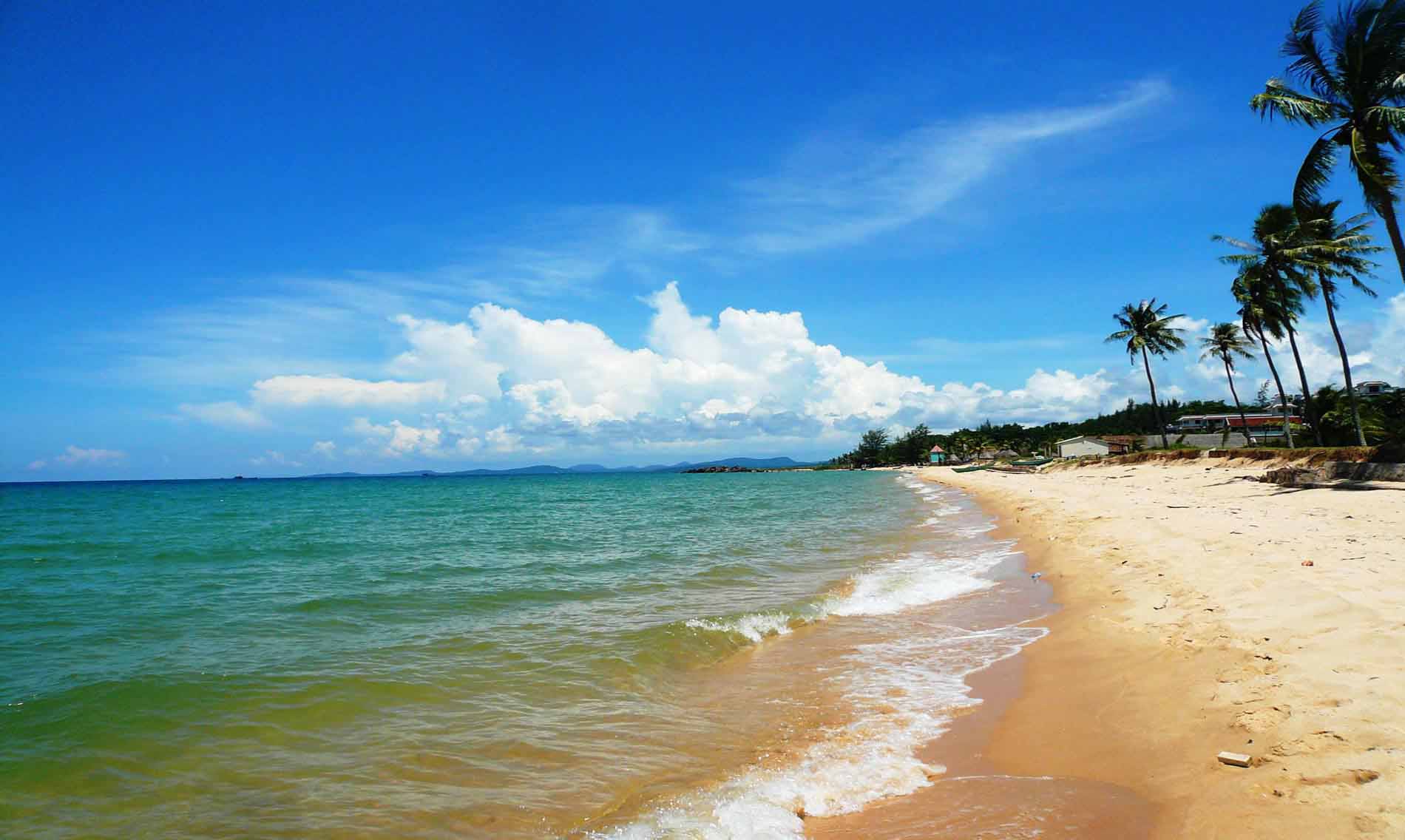 Long Beach - a must-visit for beach lovers visiting Phu Quoc (photo credit: phuquoc-vietnam.info)
2. Sim Grape Garden and Khu Tuong Pepper Garden
Phu Quoc is home to best pepper products in Vietnam. Besides, Sim wine is a specialty of this island. If you are curious about how these two fruits are grown and become an important supply of Phu Quoc, an excursion to Sim Grape and Khu Tong Pepper Garden might be the answer.
Visiting these gardens, you will have the chance to savor the exquisite flavor of fresh Sim Grapes and Peppers picked from gardens. You can also see for yourself the cultivation techniques of pepper in Khu Tuong pepper Garden and take part in picking the fruits in Sim Grape Garden. For those who are interested in Phu Quoc local agriculture, nothing can beat that refreshing experience.
3. Vinpearl Land
If you are travelling to Vietnam with your family, Vinpearl Land is what you should not miss out. Phu Quoc Vinpearl Land is invested into the largest and most modern amusement park in Southwest Vietnam.
There you will find a wide range of activities to be engaged with your family members – shopping centers; thrilling games from indoor to outdoor, from inland to under water and other big events occasionally held in this amusement park.
All of these activities will surely fascinate your children to the fullest. They will get your family members closer to each other and bring about the best memories you can have when being together with your beloved ones. For a Vietnam family tour, nothing is better than that.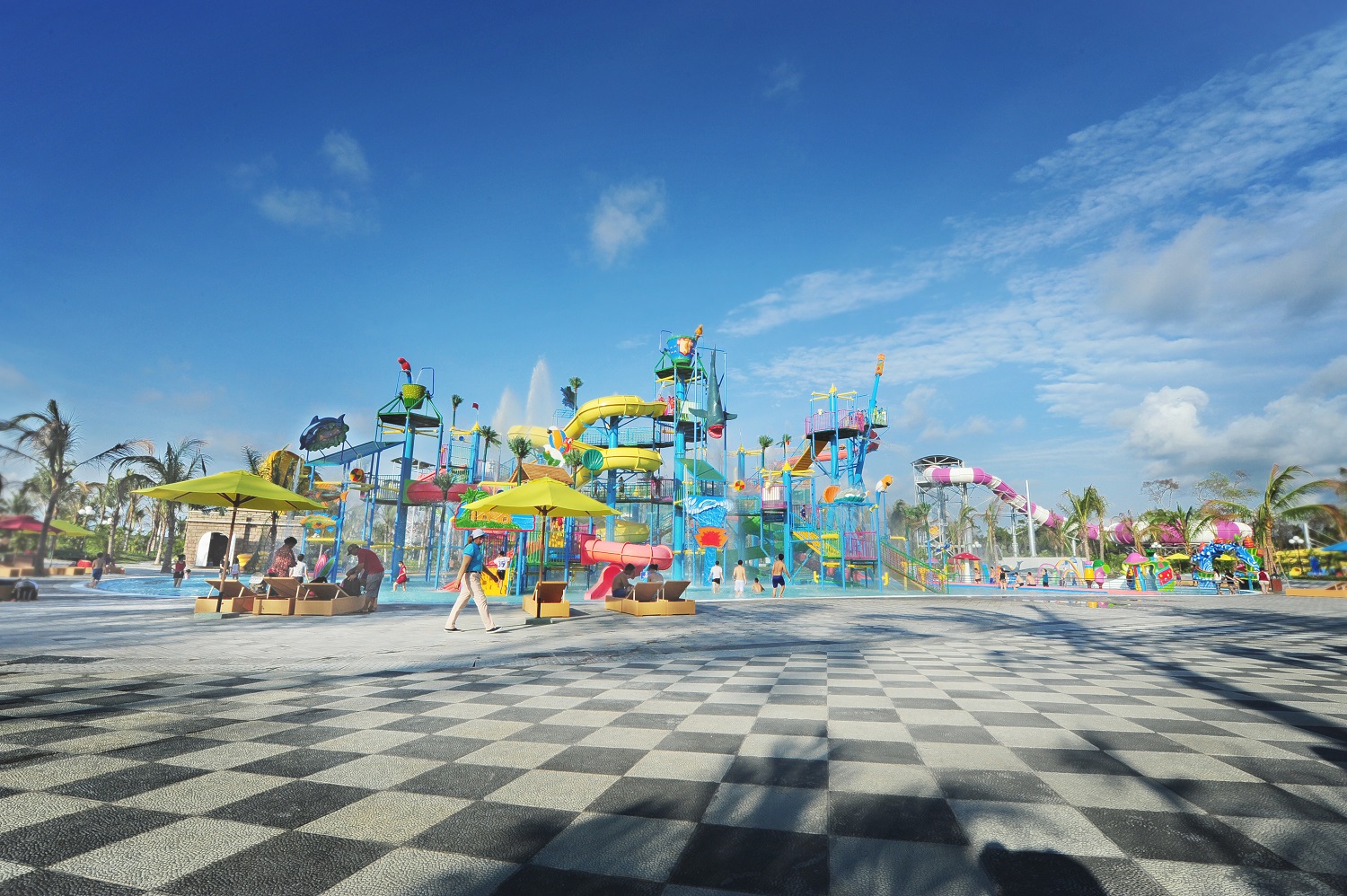 Phu Quoc Vinperland - a perfect option for Vietnam family tour (Photo credit: phuquoc.vinperland.com)

4. Dinh Cậu Night Market
If you want to be acquainted with the locals' life in Phu Quoc, the best thing to do is to visit Dinh Cau Night Market. It is one of the most popular attractions on Phu Quoc Island as you can buy almost everything you need in Phu Quoc there: Souvenirs, fresh seafood, local street food, craft beer and so on.
Dinh Cau Night Market is always crowded with tourists who want to get a taste of Phu Quoc local life and cuisine. Wandering around this attraction and you might be immersed in the lively atmosphere with a wide range of things to enjoy and bring back home.
5. Phu Quoc prison
Beside beautiful beaches, Phu Quoc prison is another must-visit on your Vietnam customized holiday. There lies one of the most haunting and moving memorials of the Vietnam War and if you want to dive deep into Vietnam's history, you should not miss this chance.
Phu Quoc prison was once the largest prison camp in the South of Vietnam back in 1973 with more than 32,000 soldiers imprisoned. Nowadays, it has been reconstructed as a museum with fake prison quarters and mannequins depicting the prisoners' life.
Being a witness to the heroic and tragic history of Vietnam, Phu Quoc prison will tell the visitors a story about both glorious victory and painful loss. It might take their breath away, make them sober and become an unforgettable memory of their vacation in Vietnam.
Uneasy as this experience might seem, it is necessary for not only foreign tourists but also Vietnamese locals to get a grasp of what really happened in the Vietnam War. Each year, Phu Quoc prison welcomes thousands of visitors at all ages across the country, especially the youngsters who are willing to learn about the past of their country.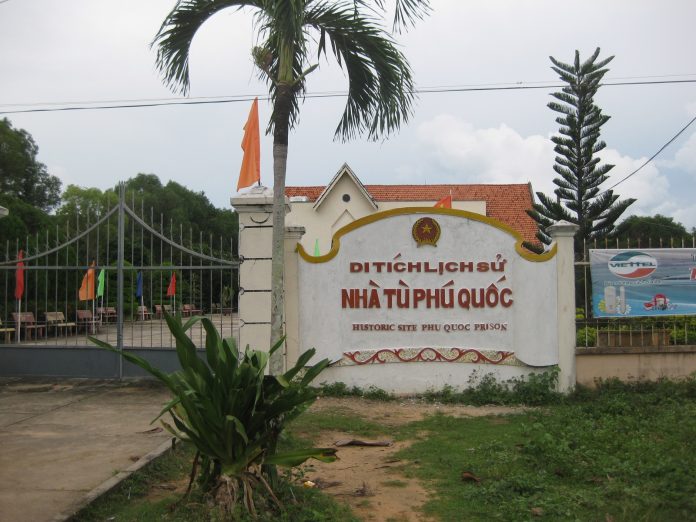 Phu Quoc prison - a witness to the heroic and tragic history of Vietnam (photo credit: phuquocprison.org)
6. Phu Quoc national park
Comprising more than half of Phu Quoc Island's northern region, Phu Quoc national park is absolutely worth a visit especially for those who enjoy adventurous experience. Declared a UNESCO Biosphere Reserve in 2010, this attraction is sure to captivate its vistors with unique flora and fauna, evergreen forest, and dense mountain ranges.
Although the majority of the park is protected by the government for research purpose, the rest is still accessible with a lot of things for tourists to explore.
You will have the chance to see for yourself the wildlife, witness the beauty of various plant types and feast your eyes over Mount Chua – the highest point of Phu Quoc national park.
The uniqueness of flora there added up with the fresh touch with the nature is bound to leave an unfading impression on you even when you have finished your trip in Vietnam.
---
Read more:
5 reasons why Phu Quoc is a must-visit on your Vietnam private tour
Top beach destinations for Vietnam private tours

View tour:
Touring Vietnam Inside Out 20 days